Turtle Rock answers Back 4 Blood community questions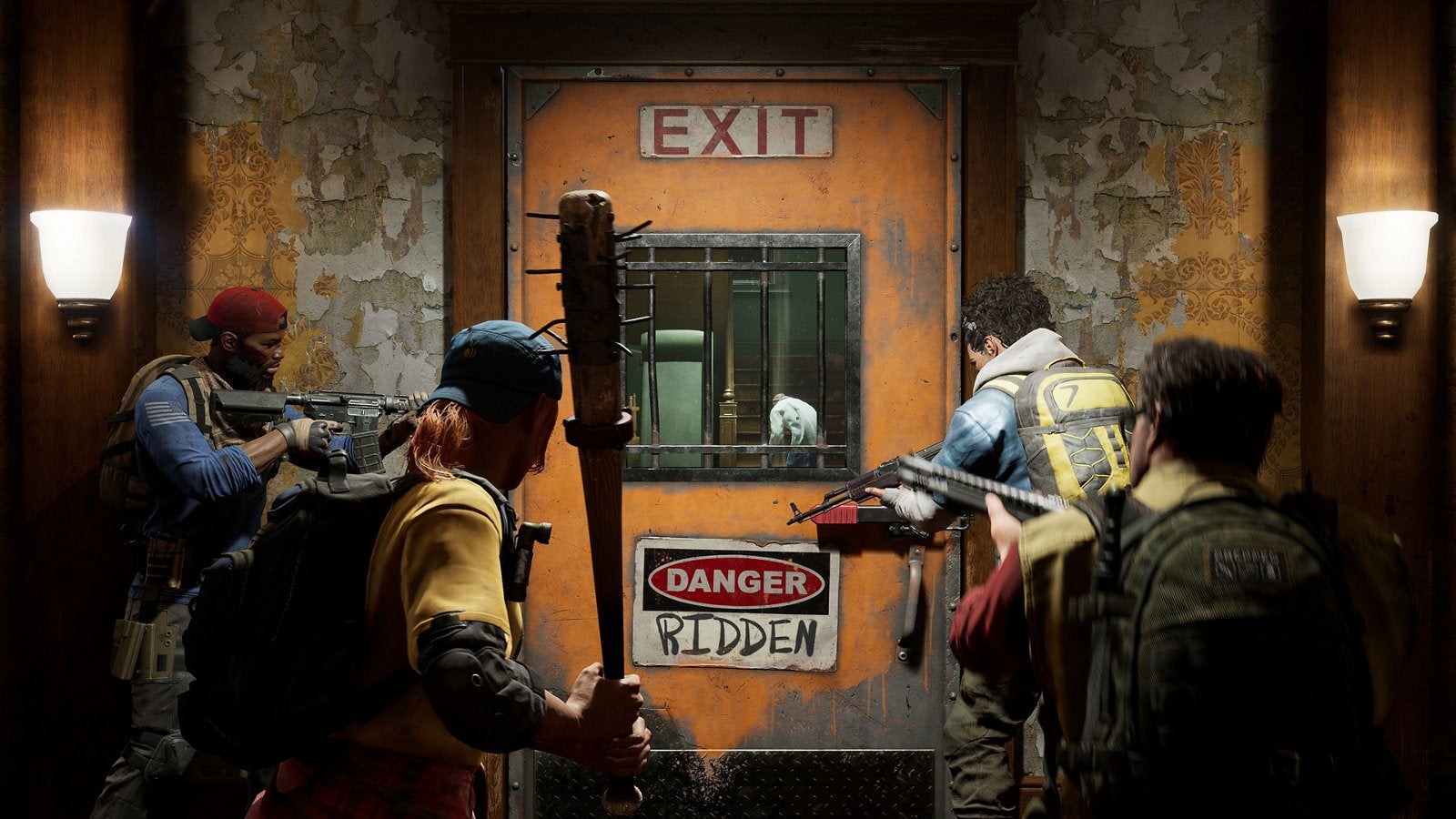 Back 4 Blood is looking really strong, so we wanted to know more.
Last week's Back 4 Blood closed beta has been a big hit among my group of friends. We're not alone in this, either, as nearly 100,000 players logged in to play at the same time on Steam at its peak. That record has already been broken by the open beta, live now.
I was particularly impressed with the depth the deck building system brings to Back 4 Blood. It elevates the game from a simple, good co-op shooter you enjoy playing, to one you're going to be thinking about when you're not playing.
So with the open beta now underway, we thought we'd ask Turtle Rock Studios a few of the most common questions. Some of those are our own, and others the community online has been wondering about.
I caught up with lead producer Matt O'Driscoll to try and get some answers. Here's what I learned.
Cross-play is available on all platforms, including Windows (Game Pass) to Steam.
This is one I was especially curious about, as many games treat the Windows Store Game Pass version as its own platform, and do not allow for co-op with Steam. In Back 4 Blood, everyone can play together, regardless of platform.
Last-gen is still the same game, so PS4 and Xbox One aren't at a disadvantage.
Matt O'Driscoll clarified that while you can expect a lower framerate target on last-gen consoles, the game code running underneath is the same across all platforms. This means that zombie numbers and powers won't be adjusted per platform, so those players won't have to put up with any gameplay inconsistencies.
How does the free DLC system work?
A few weeks ago, Turtle Rock confirmed that players who own Back 4 Blood DLC can invite non-owners to play it with them.
This is big news, and often rare for co-op games. However, if you do not own the DLC, you won't be able to search for games running that content in the hopes you'd land into one. You'll need to be invited by a friend who owns it.
What's the deal with dedicated servers?
When I played the Back 4 Blood beta with friends across the world, I noticed high ping when I was invited to their Fort Hope - the game's hub area – and the game even displays a warning icon up when ping goes above 150ms.
However, as the run actually starts, ping is normalised for everyone, so I asked O'Driscoll to clarify what actually happens there. He confirmed that while Fort Hope runs on the host's connection, the game allocates a dedicated server once you hit matchmaking.
FOV on consoles demand is acknowledged.
This is another issue on Turtle Rock's radar, especially on PS5 and Xbox Series X. While O'Driscoll couldn't give me an answer one way or another, he understands that it's a popular request for console players and said the team is looking into it.
Bots will be improved.
The bots in the Back 4 Blood beta are not very smart. They can shoot, and tag items for the group, but you can't rely on them to do much more. This is something Turtle Rock is working on – it's one of the team's current big projects - and O'Driscoll said launch day bots will be smarter than the beta.
Difficulty balance will be tuned.
In contrast to the alpha, the Back 4 Blood beta's first difficulty (Survivor) is way too easy. The middle difficulty (Veteran) is fairly well balanced, but the third option (Nightmare) is just way too challenging.
Difficulty is one of the areas Turtle Rock will be using beta feedback to tune. While O'Driscoll couldn't commit to specific changes, he said that Survivor and Nightmare will see the most changes.
The end-of-round stats screen will be expanded.
If you're a Left 4 Dead fan, you likely miss those games' very detailed end-of-round stat screens, which exposed a number of granular statistics, particularly when it comes to friendly fire. The current equivalent of that in Back 4 Blood just highlights one stat per player, before it switches to a larger view that offers more details, but not nearly enough. O'Driscoll said this screen has been updated since the beta, but wouldn't say how much it's going to expose.
What to expect at launch.
I couldn't get confirmation about the number of acts or missions available in the full game, but O'Driscoll did say that you can definitely expect more special zombies, alongside obviously the rest of the campaign and remaining Cleaners.
There will be some sort of free post-launch content.
Although O'Driscoll said the team's focus is on the launch-day content right now, he did confirm that you can expect some free content to arrive down the line. This will likely take the form of cosmetics, but Turtle Rock has still not finalized those plans just yet.
You can download and play the Back 4 Blood open beta until Monday, August 16. The full game is out October 12.