Apple could be running short on iPad, Best Buy may get some units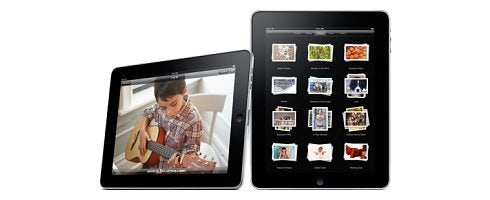 Those who are just now getting around to pre-ordering an iPad will not be able to get Apple's latest invention on launch day.
According to Planet iPad (via Business Insider), new pre-orders will not arrive into the hands of purchasers until April 12, which suggests that the initial April 3 launch stock has run out.
If you pre-ordered an iPad before today, you'll still get yours on time.
Revealed back in January, iPad was first thought to only be sold exclusively through Apple at launch, with rumblings from Apple COO Tim Cook stating that long-time partner Best Buy could get the device in stores later on.
Possible proof of this popped up over Engadget this morning, thanks to a shot of an internal memo from the Best Buy showing iPad landing in stores, which is not much of a shocker, but the memo shows it landing at the retailer on launch day.
Interesting.
Still, the site notes that there's "no way for to confirm" that the memo is "100 percent real". You may want to check with your local Best Buy just in case.
iPad launches outside the US on April 13.