Amplitude reviews, all the scores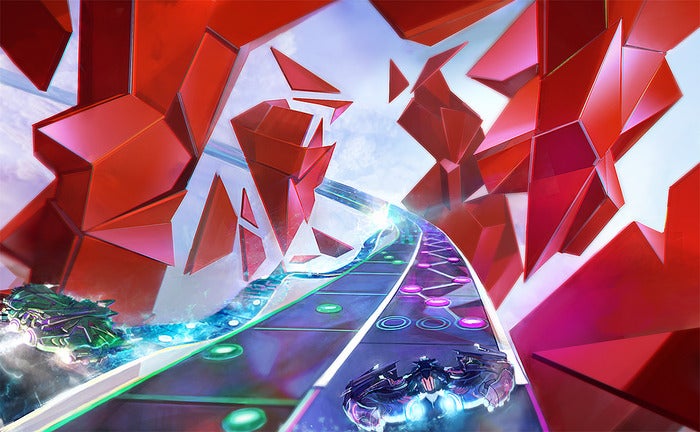 Reviews of Harmonix' Amplitude reboot are in.
The Amplitude remake/reboot has been available for a few weeks to Kickstarter backers, but only for a few hours for the general public. Nevertheless, reviewers had access to it for a while and a lot of them had good things to say about it.
The game includes a single-player campaign, in addition to co-op and competitive multiplayer (in the team vs team mode, which supports up 2v2 and 3v1). The game's soundtrack includes tracks by Darren Korb (Transistor), Danny Baranowsky (Crypt of the Necrodancer), C418 (Minecraft), as well as original tracks from Harmonix and other game developers.
Find the reviews below.
Scores are out of ten unless otherwise noted.
Amplitude is out now on PlayStation 4 through PSN, priced $19.99/£15.99/€19.99.