After parts of Mass Effect: Andromeda's story were left untold, BioWare vows to focus on Anthem's world and story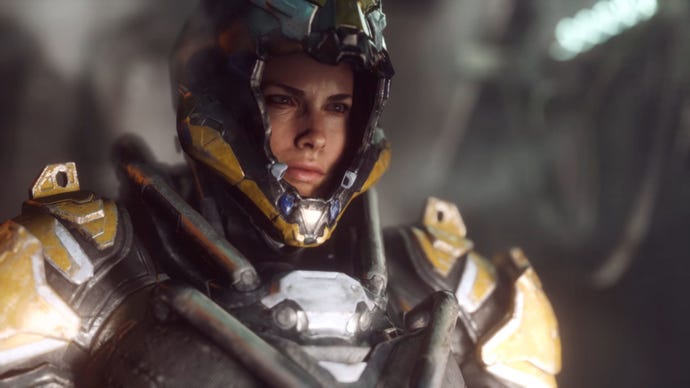 The fact many questions about the fate of the Quarian ark in Mass Effect: Andromeda were left unanswered is something BioWare has not forgotten.
As part of a new blog series penned by BioWare general manager Casey Hudson, the studio's longtime employee shared a few bits about what went on behind the scenes when it became clear Mass Effect: Andromeda wasn't going to get any DLC.
The fate of the Quarian ark, the ship carrying the Quarian race into the Andromeda galaxy, was a major story beat that many felt would be explored in DLC. This obviously never happened, and this particular experience for players and developers became "a defining moment" for BioWare.
"We need to delight players with new experiences and innovation, but we must stay focused on the importance of the world, character, and storytelling elements that players expect from our games," Hudson wrote.
"And our games must be designed to continue delivering new stories and experiences, in an ongoing relationship with players in the worlds we're evolving together."
Clearly, story will be a big focus for Anthem, and Hudson said the game's world, story, and character will be available to experience in co-op "in an ongoing series of adventures."
"Anthem will be unlike anything you've played, but if we do it right, it will feel very distinctly BioWare," he added.
Anthem was first unveiled at E3 2017 with a gameplay trailer. The game is due for release in 2019, and will be a big part of EA's Play event at this year's E3.