Activision teases new game with guitars, drum kits...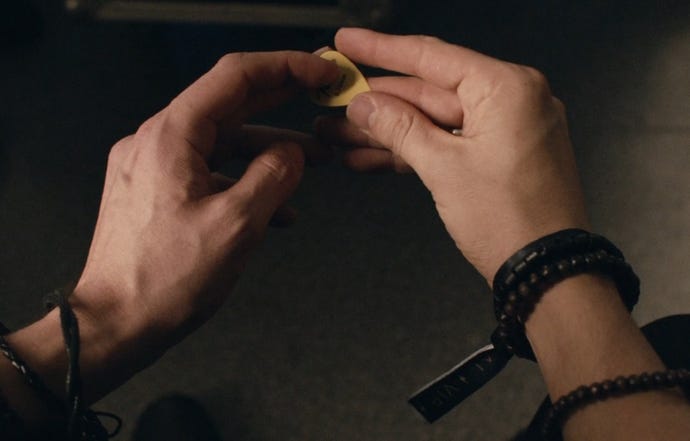 A guitar pick. Some hipster kids. Instruments including a guitar and a drum kit. A stage and a roaring crowd...

This is a tease for Activision's latest game reveal. If you can't work out what the game is I can't spell it out for you any clearer.
If you want to get the full details on the game then come back here tomorrow at 3pm GMT for a proper reveal. We'll have all the details.
Peace, peace, peace.