Red Dead Redemption 2: How to brush your horse
As any good cowboy knows, animal husbandry is the cornerstone to a wholesome life on the prairie.
Arthur Morgan and the gang aren't really the settler type though, so it's lucky that an equine friend is just as useful for outrunning the law as it is going for a nice stroll. Caring for your horses in Red Dead Redemption 2 not only keeps their coats clean and shiny, it replenishes their health and stamina cores too.
How to brush your horse in Red Dead Redemption 2
There are a few reasons to keep your horse's mane and tail brushed in Red Dead Redemption 2.
First, brushing your horse isn't just for show. Regular brushing will increase your bond with your horse, giving you access to special skills like rearing, skid turns and drifting. It doesn't cost anything, so brushing is one of the quickest low-touch ways to bond with your noble steed.
Second, when your horse is dirty it damages its stamina core, meaning it'll get tired more quickly. You'll know this is happening because a red brush indicator will start to flash inside the horse's stamina wheel.
Lastly, the horses in Red Dead Redemption 2 are super cute and look amazing – so brushing them is a great way to get up-close-and-personal to enjoy the animation of how they breathe and idle.
You can brush your horse both on horseback and on the ground.
On horseback:
Hold the left shoulder button (L1 on PS4) to open the weapon wheel.
Then press the right shoulder button (R1 on PS4) twice to get to the horse menu.
Hold the right stick over to the right to highlight your brush, then release the left shoulder button to use the item.
On the ground:
Move close to your horse and target it with the left trigger.(L2 on PS4)
Press left on the d-pad and you'll brush your horse.
Keep pressing left to keep on brushing your horse continuously.
You gain access to the horse brush for free by completing Hosea's quest Exit Pursued by a Bruised Ego at the Horseshoe Overlook Camp in Chapter 2.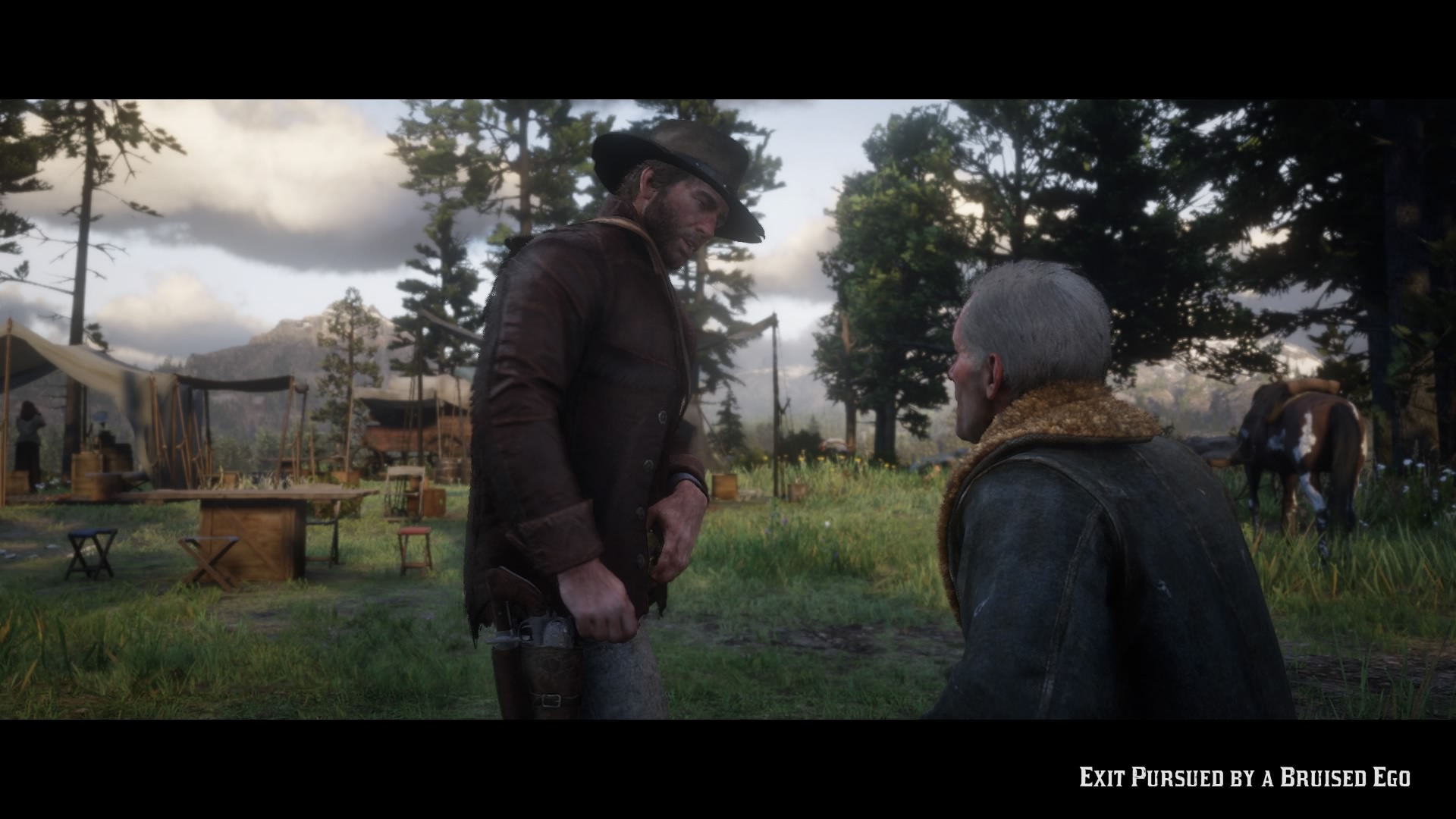 Looking for the perfect stallion? Then check out our guide on where to find the best horse in Red Dead Redemption 2, as well as our guide on how to change horses.
If you're still powering through the stor, take a look at our full guide for more, including tips, Cheats, and where to find the best weapons.
Red Dead online will be available to all players soon, so here's Red Dead Online beta guide, with tips and tricks to get you started in the single-player story missions and multiplayer modes, how to unlock all the weapons, Ability cards and more.