You only need 1 copy of A Way Out to play it in co-op with a friend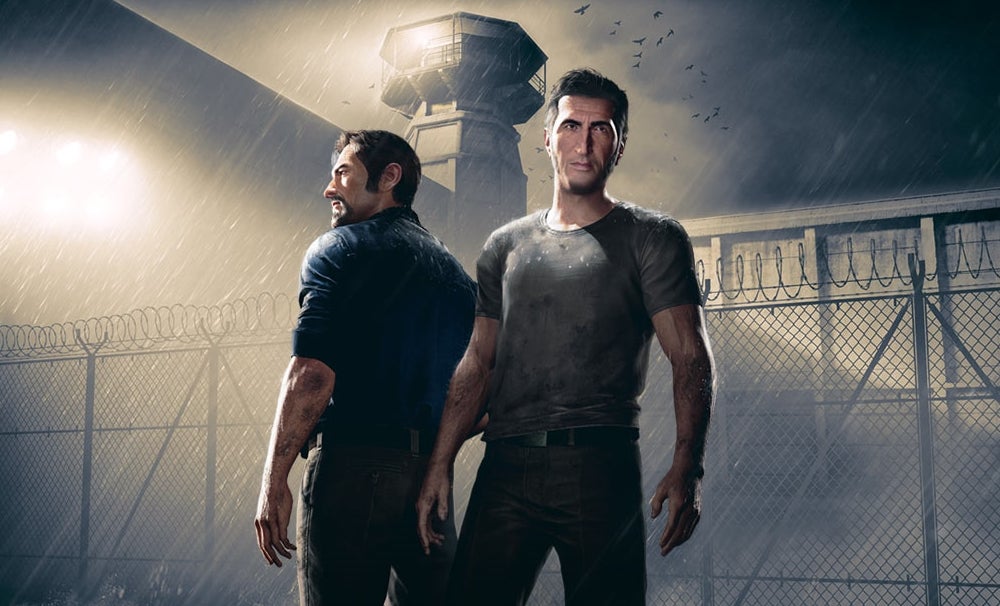 Since A Way Out creator Josef Fares decided to dedicate his brief moments in the spotlight at the Game Awards 2017 to a bizarre rant about the Oscars, we didn't get much of a chance to learn more about the game.
The segment was supposed to talk about A Way Out's friends pass, which lets one player who owns the game invite a friend to play co-op. However, it wasn't clear at the time if this essentially means you'll need one copy for both players to play together, or exactly how it's going to work.
Seeing as the idea was too out there for a big publisher, many simply thought the feature is simply referring to local co-op. Creative director Josef Fares has now confirmed that you will in fact need one copy, and it allows both players to play the game in co-op, online.
There's even a trailer that shows you can send an invite to anyone on your friends list and they'll be able download and play. Sounds really simple.
It's not clear what sort of limitations the trial comes with. Progress may not be saved for the player who didn't buy the game, for instance, though Hazelight has not said one way or another. We'll have to wait and see.
A Way Out releases March 23 on PC, PS4, and Xbox One.