We're streaming The Surge from the beginning right now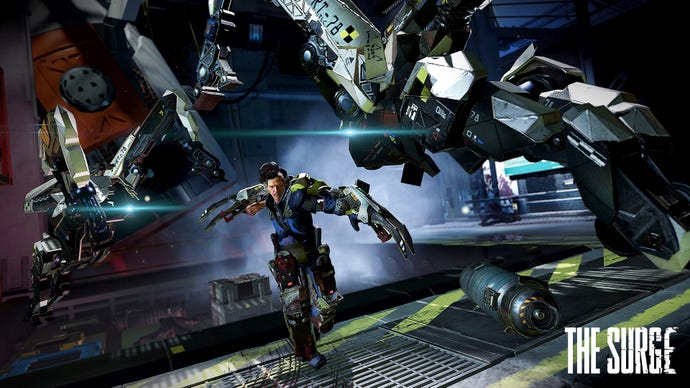 See The Surge in action and make up your mind about the game.
Watch live video from vg247 on www.twitch.tv
The Surge is the latest addition to the kind-of-new Souls-like genre of hardcore action RPGs.
Though it changes up the formula quite a bit, it's still a challenging RPG with unforgiving combat. What better way then to start it off than with a show of our superior skills in a livestream for you all?
Shabana is manning the show as always, and she's playing the PS4 version. This is her first go through The Surge, so you'll be seeing how it all starts. No promises on how far into it she'll go, though.
The Surge is out tomorrow on PC, PS4, and Xbox One. Reviews will start to hit in just a couple of hours.