Wedgwood on Splash Damage: AAA or bust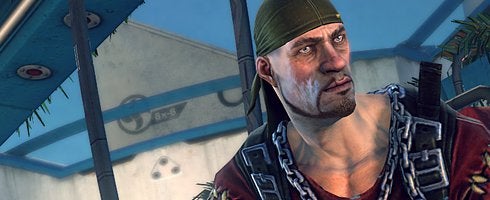 Splash Damage boss Paul Wedgwood has told GI that the studio's philosophy is "triple-A or bust."
Speaking as the studio is putting the finishing touches to FPS Brink before it releases next year, the developer said, "We're AAA or bust. There's no middle ground. If you can go bust making boring, mediocre things, you might as well take the risk and go for something as brilliant as you can."
Splash Damage may be working under contract with Bethesda, however as an independent working out of the UK Wedgwood is acutely aware of the cost of game development - and thinks it can benefit from film's approach to hiring talent.
"The interesting thing to watch for would be whether the games industry starts to take the movie industry's thing of having very talented contractors who come on board for the projects and see them through to completion, then move on and do something else. I can really see that being a good way to run it, because independents can't afford to hire staff, outsources only provide a part of the solution to that reduction in having huge headcounts - so I definitely think that third-party contractors will play a larger part in development."
Wedgwood has been vocal on the subject of Brink recently, speaking to VG247's Joe Anderson at EG Expo about the game earlier this month.