Visceral: Dante's Inferno not affected by Schofield and Condrey departures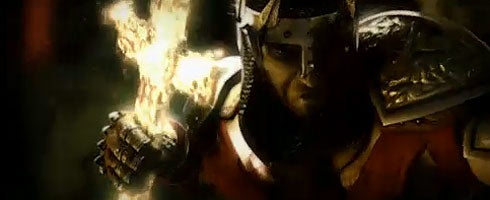 Visceral has revealed that the departures of former general manager Glen Schofield and COO Michael Condrey had no impact on Dante's Inferno whatsoever.
Speaking with VG247 in a round-table interview last night, executive producer Jonathan Knight told us that the studio heads leaving to form Sledgehammer Games for Activison was just part of the business.
"The departure did not impact the production," he said. "Production on the game started long before they left, and thanks to the core team and the sister teams, things were business as usual.
"It takes more than one person to make a game as it's a collaborative team effort. Chemistry and talent make a game, and we had that locked in already, so it did not have any impact on us at all.
"People come and go and change jobs all the time in this business. It's pretty normal really."
It was revealed back in July 2009 that both Glen Schofield and Michael Condrey had left EA to work with Activison.
In November, it was revealed that the two had formed Sledgehammer Games, and the team's currently working on something "quite unique" that will "bring something new and exciting to our fans".
Expect more from the round-table later in the day.