Vampyr combat will balance powerful abilities with the need for fresh blood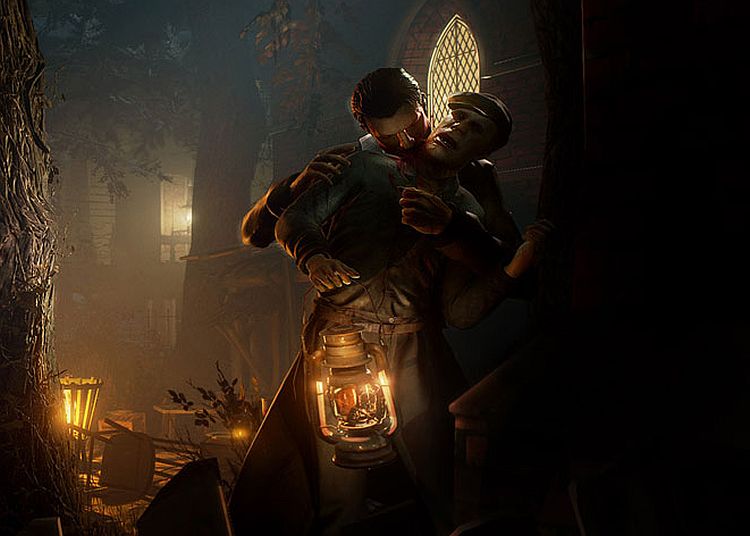 In Vampyr, you can choose between traditional weapons or humanity-draining vampire powers.
Vampyr combat balances powerful abilities with a need for fresh blood
Vampyr may be a high-concept RPG about a vampire choosing who lives and dies, but it's also an action game - meaning you'll have to tear through enemy hordes as well. As Philippe Moreau explains explains in a blog post there will be no shortage of combat sequences, although each encounter still reflects Vampyr's dark themes.
Vampyr is set in 1918 London, when a Spanish Flu outbreak ravaged the city. As a vampire, however, your protagonist's more pressing worries are the hunters and mutant abominations roaming the streets. Players will have several methods of dispatching opponents, from traditional weapons to devastating vampire attacks - although the latter depends on maintaining your blood levels. This can be achieved by draining enemies in combat, or slaking your thirst on civilians outside of combat.
As you might imagine, it's possible to defend yourself with standard weapons - at least for a time. But since the only way to earn XP is draining blood, the strongest vampires must drain civilians to develop their abilities. Of course, killing everyone you see has consequences: It alters the story campaign, increases the number of enemies on the streets, and increases the Vampire affliction that might eventually swallow your humanity.
Vampyr is expected to launch for PC, PlayStation 4, and Xbox One in 2017.