Our 30 Most Anticipated Games of 2018
There are a lot of big games coming in 2018, here's 30 we're looking forward to the most.

This article first appeared on USgamer, a partner publication of VG247. Some content, such as this article, has been migrated to VG247 for posterity after USgamer's closure - but it has not been edited or further vetted by the VG247 team.
After the crazy year that 2017 was for video games, you'd almost think the well had run dry. That there was no freaking way that 2018 would ever match it. And yet, 2018 already looks promising with a breadth of big western triple-A releases to exciting Japanese games on the horizon for the year. (We'll have a separate list for the indies you should keep your eye on.)
Below, you'll find our 30 most anticipated games of 2018. The first batch is sorted by confirmed release dates and windows, and after that it's all alphabetical because it's a mystery when they will pop up in the year.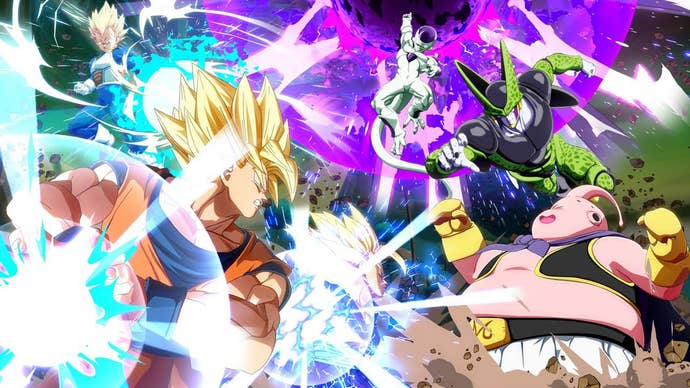 Dragon Ball FighterZ
Release Date: January 26; Platforms: PS4, NS, PC
It's crazy to see a licensed Dragon Ball game on this list, but Dragon Ball FighterZ isn't like most anime fighters. Developed by Arc System works—the studio behind fighting favorites including Guilty Gear and Persona 4 Arena—it has some of the most beautiful hand-drawn animation you will find in a video game. Even if you're not a Dragon Ball fan, it's hard not to admire its absolutely stunning art direction. And like Arc System Works' other fighters, it should be plenty deep, too. Hard as it is to believe, Dragon Ball FighterZ looks to be one of the breakout fighting games of 2018. —Kat Bailey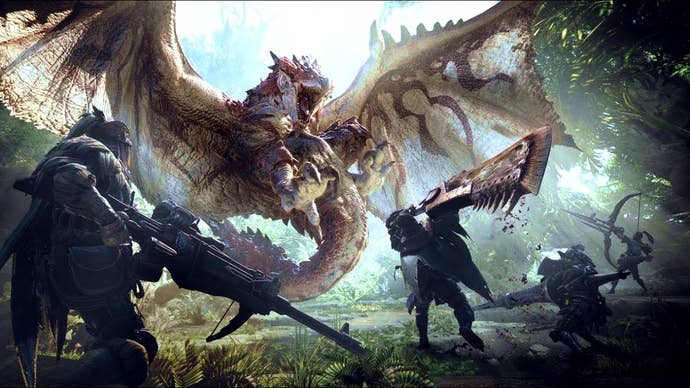 Monster Hunter: World
Release Date: January 26; Platforms: PS4, XBO, PC (Autumn 2018)
The Monster Hunter series has always been a polarizing one: you either love it or you hate it. Or, you're just bewildered by its cult-like status. Monster Hunter fans love Monster Hunter. Beyond that, it's struggled to maintain widespread appeal. Monster Hunter: World, the series' debut on PlayStation 4 and Xbox One, is looking to change that. It's adopting a different flavor for its art direction, with new beasts to hunt along with it. Luckily though, even with all the accessible changes it's still very much Monster Hunter, one that's sure to bridge the gap between newbies and veterans alike. —Caty McCarthy
Yakuza 6: The Song of Life
Release Date: March 20; Platform: PS4
Yakuza 0 won western audiences over last year, being the first smash hit for the long-running Yakuza series in years. Yakuza 6, the end of hero Kiryu Kazuma's seemingly endless saga has come a long, long way from the humble real estate disputes of Yakuza 0, the prequel to the entire series. In Yakuza 6, Kiryu is much older now, an accidental substitute dad after his kinda-adopted-faux-daughter-figure is left in a coma after an accident. (In Yakuza 5, we last saw her trying to make her mark on the idol scene—and she was playable too. In Yakuza 6, she's a young mother suffering in a coma, with Kiryu assuming the dad-grandfather role for her baby.) If Yakuza 0 and Kiwami of 2017 were anything to be believed, the Yakuza formula is only going to get bigger and more assured in Yakuza 6, the first true-next gen entry in the series (as the last few were cross-platform for PS3 and PS4). —Caty McCarthy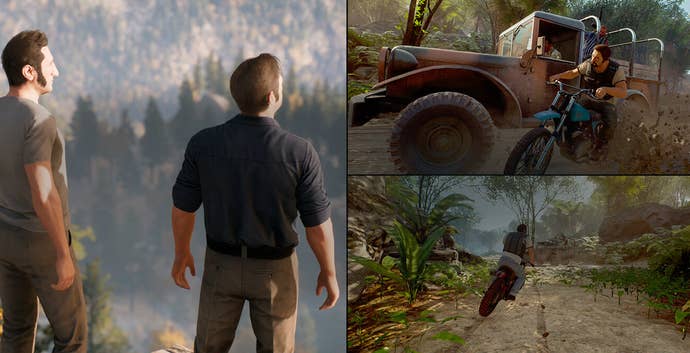 A Way Out
Release Date: March 23; Platforms: PS4, XBO, PC
Brothers: A Tale of Two Sons became renowned for how it toyed with interactivity and storytelling. The studio's follow-up, A Way Out, only seems to expand on that concept. A Way Out is a narrative-driven co-op game, with a cinematic flair. Players won't be stuck with mere split-screens as they work together with their pal, whether you're sharing a couch or are playing online. Together in A Way Out, you escape prison and forge a bond between two fellas. Given the pedigree of the developers behind it, A Way Out is one of our most anticipated games of the Spring. —Caty McCarthy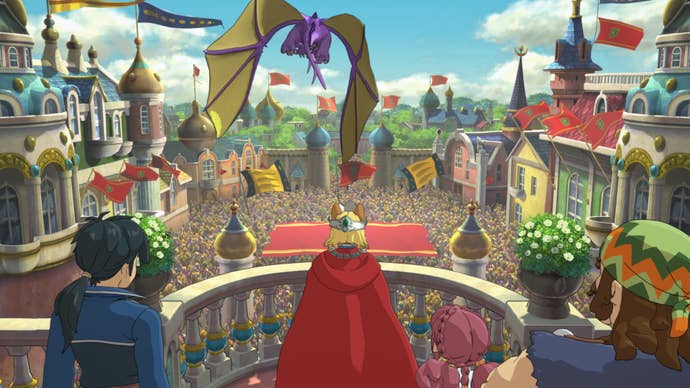 Ni No Kuni 2: Revenant Kingdom
Release Date: March 23; PC, PS4
Ni No Kuni, divisive as it may be, is one of the most delightful JRPGs of the past decade in terms of its art direction. And honestly, what more could you expect from Level-5 teaming up with critically acclaimed animation studio Studio Ghibli? With a score from Joe Hisaishi (of Hayao Miyazaki film-fame) and a sweetly sad tale of a young boy going on adventure to try and resurrect his deceased mother, Ni No Kuni became a cult hit. While its sequel sheds the familiar cast, setting, and even the Studio Ghibli moniker, many of the same creative team have returned, and it even boasts a new combat system. (Goodbye, Pokemon-wannabe.) Even without Studio Ghibli standing tall next to it, at least we're getting a new Joe Hisaishi score alongside the game. —Caty McCarthy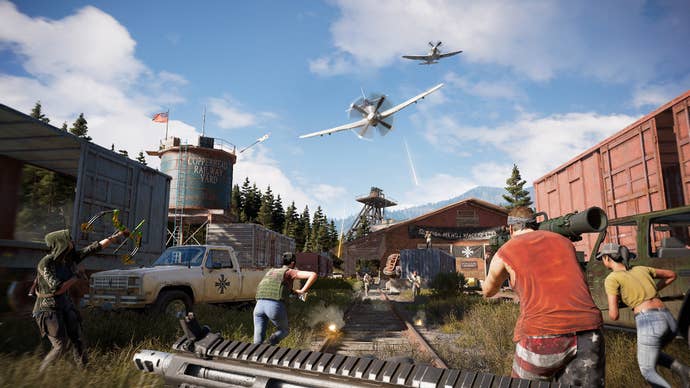 Far Cry 5
Release Date: March 27; Platforms: PS4, XBO, PC
You can always count on Ubisoft for making expansive, playground-like open world games. The Far Cry series has always been the pinnacle of it. Far Cry 5, the first numbered entry in the series since 2014's Far Cry 4, takes the series where it's never gone before: to America. To Montana, to be exact. After a delay, it still won't be too long until we see how Ubisoft's reimagining of a violent cult-ruled Montana shapes up. —Caty McCarthy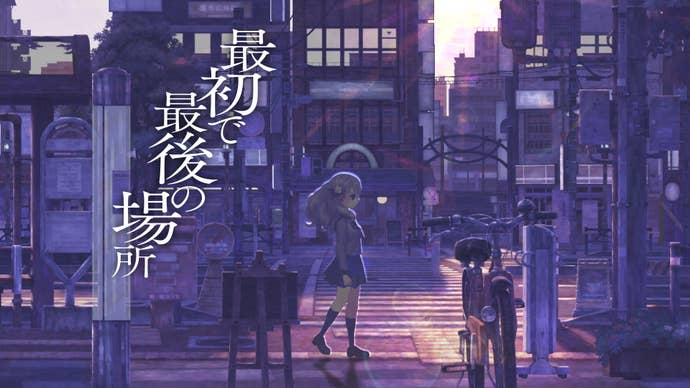 13 Sentinels: Aegis Rim
Platforms: PS4, PSVita
Vanillaware's games are some of the most lushly illustrated you'll ever see. Their upcoming project, 13 Sentinels: Aegis Rim, looks to be no exception. Piggybacking off of the works of Odin Sphere Leifthrasir and Dragon's Crown, Vanillaware are taking their impeccable art to where it's never gone before: the sci-fi mecha genre. The game itself is set in 1980, but that doesn't stop 2,000-ton mechas from walking across its cityscapes as its 13 heroes gaze at them. —Caty McCarthy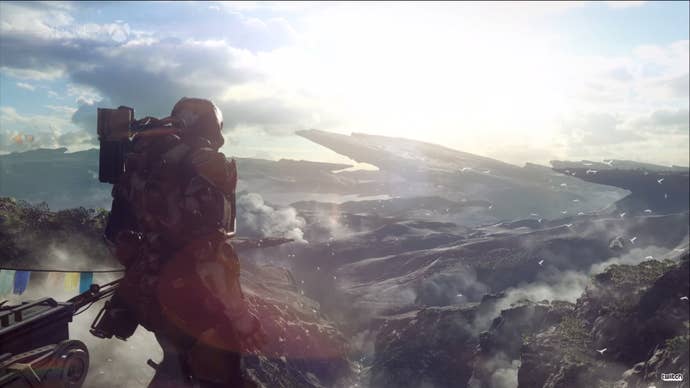 Anthem
Platforms: PS4, XBO, PC
Dragon Age: Inquisition was a bit of a stumble and Mass Effect: Andromeda was a faceplant, but Bioware's A-team has been busy working on this game. We don't know much about Anthem except that you have swank exosuits that allow you to fly and the game has shades of Destiny, but there's hope that Bioware can make a stronger game out of the same concept. Hopefully without loot boxes. —Mike Williams

Artifact
Platforms: Unconfirmed
It's easy to side-eye yet another card game joining the ranks, but Valve notoriously doesn't make games often. Artifact, the upcoming Dota 2-centric Digital Card Game, was infamously unveiled during last year's International Dota 2 Championships to a crowd of boos. Even with the controversy, it's still a new Valve game in 2018, and that's something to shuffle your digital decks for, for better or worse. —Caty McCarthy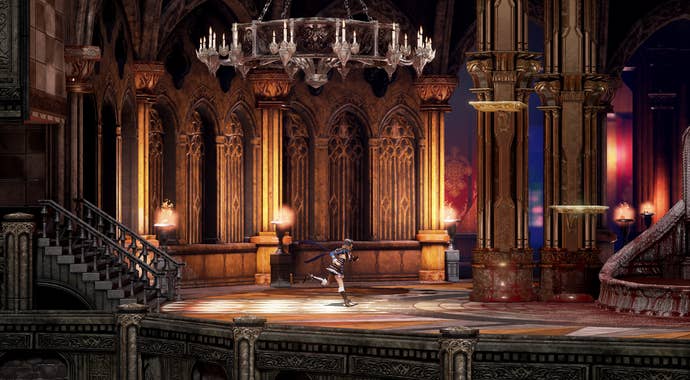 Bloodstained: Ritual of the Night
Platforms: PS4, PSVita, NS, XBO, PC
Konami may only use the Castlevania brand for Pachinko, but the franchise's former steward is doing his best to keep the dream alive. Koji Igarashi, producer on many classic Castlevania games, is trying his hand at a new IP that's decidedly Castlevania. IGA is crafting Bloodstained with the help of studios ArtPlay and DICO and composer Michiru Yamane. She's not a Belmont, but Bloodstained heroine Miriam definitely has the moves and if you squint, you'd be hard-pressed not to call this a Castlevania game. Will it turn out better than Mighty No. 9?—Mike Williams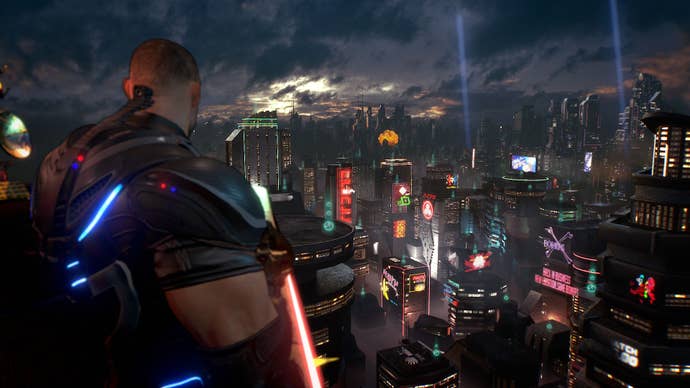 Crackdown 3
Platforms: XBO, PC
Crackdown 3 was once going to be the Xbox One X's launch title. Long before that though, Crackdown 3 was just an upcoming Xbox One exclusive, announced and then quietly developed in the background as not much else graced the console. More than ever, Microsoft is in need of a console-selling exclusive. While Crackdown 3 might not be that, it might be the fun reason to turn on your Xbox One again when it launches this year. —Caty McCarthy Darksiders 3
Platforms: PC, PS4, XBO - Mike
Darksiders was the best Zelda game that didn't have The Legend of Zelda in the title. Darksiders 2 had some issues, but it tried to build on the formula. The developer of those two games, Vigil, may be gone, but Gunfire Games has picked up the torch. War and Death had their adventures, but Fury now takes center stage wielding his vicious whip. As a fan of the previous two games, I hope Gunfire can deliver what made them amazing, even in a world that now has Breath of the Wild. —Mike Williams

Dragon Quest Builders 2
Platforms: PS4, NS
Oh, there's going to be a sequel to my favorite game of 2016? Shucks, I dunno. I guess I'll give it a try. It might be all right. Tell you what, though, trekking across beautiful overworlds while I rebuild the RPG locales I've loved since childhood is a hard sell. Oh, and Dragon Quest Builders 2 lets you swim, huh? And you can glide for miles, a la The Legend of Zelda: Breath of the Wild? Tsk. Fine. I'll play it. The things I do for you people. —Nadia Oxford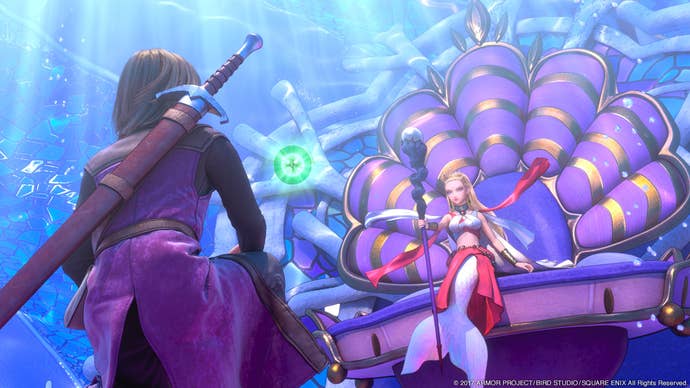 Dragon Quest XI: Echoes of an Elusive Age
Platforms: N3DS, PS4, NS
English-speaking Dragon Quest fans had no choice but to sit by the sidelines and idly scratch ourselves while the series went full-on MMO for Dragon Quest X. Looks like all will be set right in the universe when Dragon Quest XI finally comes to us this year, though. Dragon Quest may not have the prestige of Final Fantasy in the west, and its presence is certainly more subdued over here, but somehow the series' rarity makes it that much more special for me. Not to say I'm a Dragon Quest hipster, mind you. I want everyone to fall in love with this classic RPG bloodline, and I hope Square-Enix's marketing and translating efforts pay off in 2017. —Nadia Oxford
Dreams
Platform: PS4
It had been a long while since Media Molecule, the studio behind LittleBigPlanet and Tearaway, had shown much off from the mysterious Dreams. But these past few months were different: we finally saw a lot of Dreams, and finally have a better idea of what it even is. It's the sort of project that's not really a game, but a platform in itself. In Dreams, you can make platformers or RPGs or animations, or just pure semi-still art. In Dreams, you can create art that was once tucked away in the corners of your imagination, and that sheer scope is an exciting thing to look forward to in 2018. —Caty McCarthy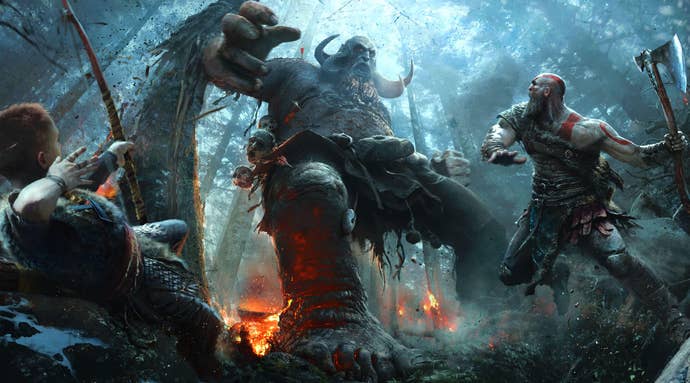 God of War
Platform: PS4
We thought Kratos was done, but he's on a new journey. Instead of a gratuitous revenge fest, the new God of War is an action-adventure game built on the relationship between father and son. In a world based on Norse myths, Kratos will murder countless magical beings as he teaches his son Atreus how to survive and live up to his heritage. More importantly, Kratos has to learn to master the rage that was his calling card in previous games. Is the world ready for a more mellow, dad Kratos? I think so. —Mike Williams
Kingdom Hearts 3
Platforms: PS4, XBO
Is Kingdom Hearts 3 really coming out this year? Allegedly so, after a Toy Story world was revealed with a broad release window last summer. We've still hardly seen much of Kingdom Hearts 3 though. Just combat teasers and world reveals, including a Big Hero 6 world. While some may assume the action-RPG epic's climactic third chapter that closes the book on Sora will probably be delayed again, there's no doubt that it's on the way and we'll one day get to play it... eventually. In the meantime, let's fawn over how great that Toy Story world looks again. —Caty McCarthy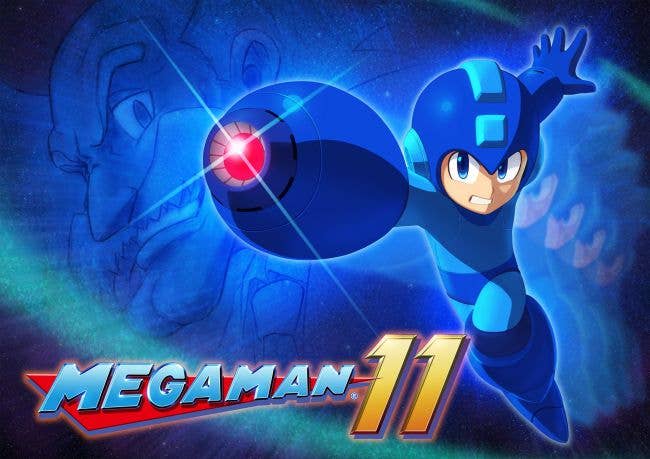 Mega Man 11
Platforms: PS4, XBO, NS, PC
Mega Man's long dormancy hasn't just been incredibly disappointing, it's also been incredibly weird. Mega Man 9 and 10 kicked off a retro revival that still hasn't died down, but while pixel graphics and 2D platforming flourished across the gaming scene, Capcom kept Mega Man chained in a basement and only allowed him to glimpse sunlight through collections and mobile ports of his past glories.
Well, that's going to change. Mega Man 11 is coming, and it's about darn time. I have no idea if the game's going to be any good, but I'm hopeful; there's a certain awed humbleness behind the staff, like, "Wow, we're working on Mega Man again! We're so happy!" I'm happy, too. Surprise, surprise. —Nadia Oxford
Metro Exodus
Platforms: PS4, XBO, PC
The Metro series, while not a major heavy hitter like some other triple-A shooters, definitely has its following. With its gloomy atmosphere and inspired post-apocalyptic world based on the novels of Russian author Dmitry Glukhovsky, Metro Exodus looks to double down on what made the series great when it got its start back on Xbox 360 and PC in 2010. Expect more mutated creatures, linear and sandbox locales, harsh weather, and other eeriness when it releases later this year. —Caty McCarthy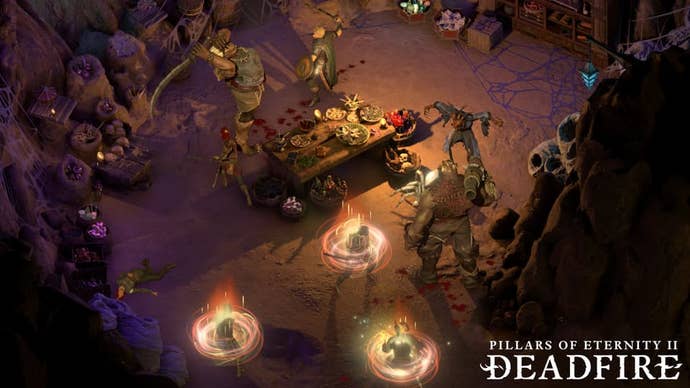 Pillars of Eternity 2: Deadfire
Platform: PC
Obsidian's excellent RPG series takes to the high seas with Pillars of Eternity 2: Deadfire—the sequel to the excellent PC (and now console) original that helped kickoff the crowdfunding trend back in 2012. Deadfire will once again be an isometric RPG in which you direct a party in semi-realtime combat, with the added twist being that you will have a ship to carry you around on your adventures. The first Pillars of Eternity was notable for its diverse and well-realized cast, its deep combat, and its dark take on resurrection. The sequel should be even better when it launches later this year. —Kat Bailey
Project Octopath Traveler
Platform: NS
2017 was a great year for JRPGs, and it doesn't look like that momentum will slow down for 2018. The upcoming Project Octopath Traveler for the Nintendo Switch is favorable proof that I won't be hurting for epic RPGs in the coming months. Heck, I'm already confident Octopath Traveler will be good stuff: I had a great time with the game's demo. I can't wait for more.
I'll also do whatever it takes to get a remake of Final Fantasy VI utilizing Octopath's "HD-2D" sprites. I mean it, Square Enix. Wetwork is not off the table. —Nadia Oxford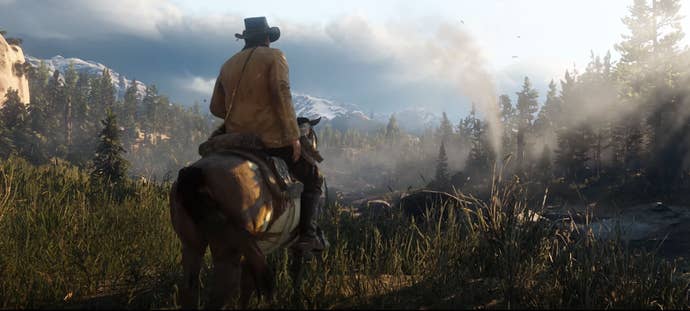 Red Dead Redemption 2
Platforms: PS4, XBO
Rockstar Games returns to the Old West! While the title is Red Dead Redemption 2, the game is actually a prequel to the previous title. Players will step in the shoes of outlaw Arthur Morgan, a member of the Dutch van der Linde gang that Red Dead Redemption protagonist John Marston was trying to get away from. Built with the same resource the brought Grand Theft Auto V to life, Rockstar wants to ask you: what if the Magnificent Seven weren't good guys? Gun fights, heists, and horse chases will probably add up to an amazing game. —Mike Williams
Shenmue 3
Platforms: PS4, PC
Some may question the need for Shenmue 3 in an era where something as great and sorta-similar as Yakuza exists. And yet, it's kind of amazing that Shenmue 3 is even getting made at all. After an explosive crowdfunding reveal during E3 2015, it felt like Sony was on top of the world in terms of exclusives (or at least, sorta-exclusives). They peddled out the closing arc of a trilogy that has been desired for well over a decade. They were giving Shenmue 3 life: but only if the fans truly wanted it. Thus, a Kickstarter happened. Fans did want to see if poor little Ryo Hazuki does get to exact revenge on the person who killed his father. It's still a gamble if the game actually hits its release window of this year, but with semi-frequent Kickstarter updates, it's looking like it might be possible. —Caty McCarthy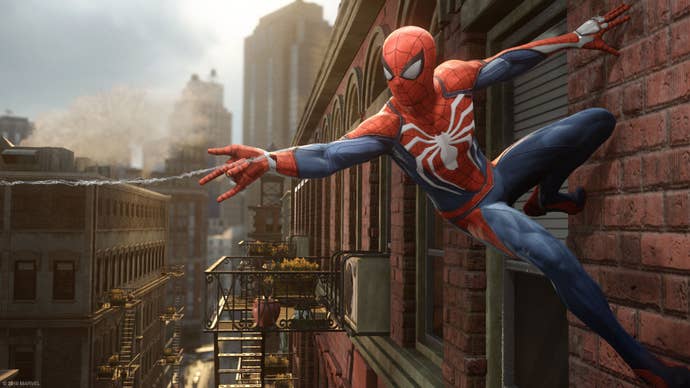 Spider-Man
Platform: PS4
Many of the best licensed video games have starred Spider-Man. The webslinger just translates into video games better than many other superheroes which is why I'm excited to see what Insomniac Games can do with the friendly neighborhood Spider-Man. While the crown jewel of Spider-Man games will always be Treyarch's Spider-Man 2, Insomniac's Spider-Man game could end up being a kingslayer. However, I'll be the judge of that when Spider-Man comes out on PS4 later in 2018. —Matt Kim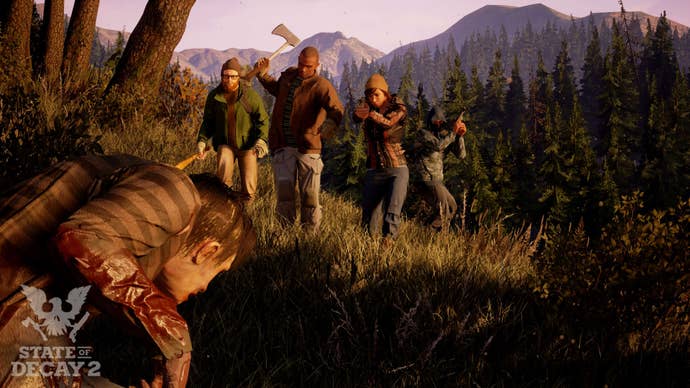 State of Decay 2
Platforms: XBO, PC
The first State of Decay was pretty underwhelming. State of Decay 2, at least from what we've seen so far, seems to be making all the right steps forward though. With co-op with up to three other players and a new open world to explore, State of Decay 2 is building on its run-of-the-mill zombie apocalypse series. It's also an exclusive for the Xbox One, a console that needs exclusives desperately right now. —Caty McCarthy

Soulcalibur VI
Platforms: PS4, XBO, PC
Soulcalibur VI is the long-awaited sequel to Namco's fighting game series. While the series has quickly devolved into cheesecake character designs, there's no denying that the Soulcalibur series' popularity is due in large part because of just how fun the games are to actually play. Returning to the franchises' roots, Soulcalibur VI aims to remind fans new and old why Namco's 3D fighter has such a devoted following of players. Expect exotic weapons, strange characters, and maybe a new Soulcalibur game on the professional fighting game circuit. —Matt Kim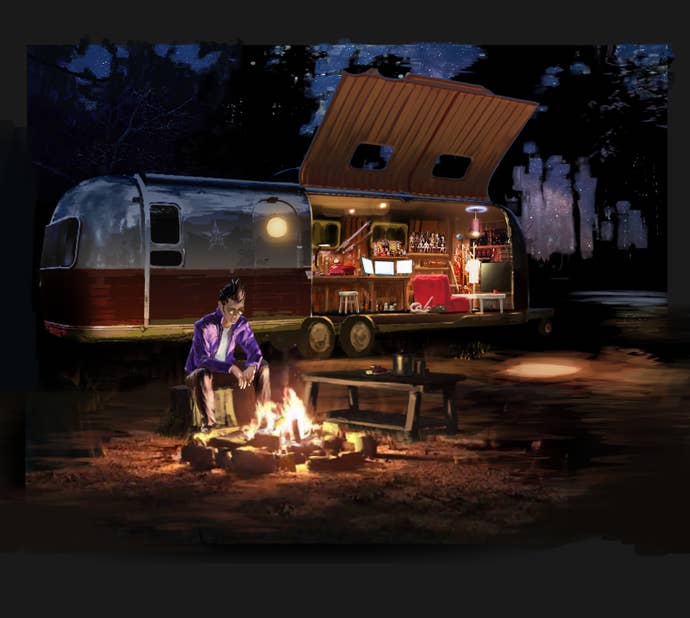 Travis Strikes Again: No More Heroes
Platform: NS
Suda51 returns to the director's chair for a new Nintendo Switch entry to the No More Heroes franchise. While details are a little vague about how the game will ultimately look and function, we know that it will feature six minigames with homages to popular indie titles like Hotline Miami. But the madcap interviews Suda51 have been giving hasn't taken away from the excitement of finally seeing Travis Touchdown again on a Nintendo console. —Matt Kim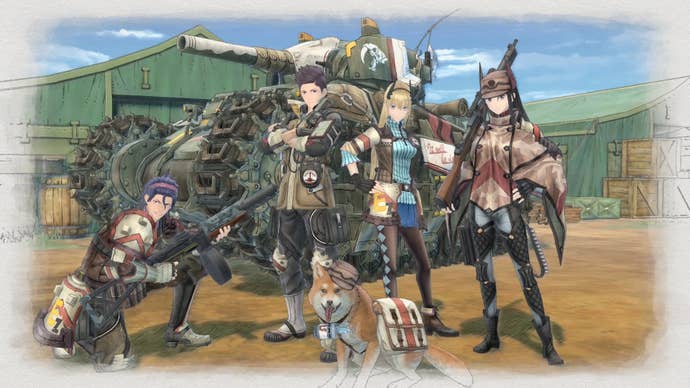 Valkyria Chronicles 4
Platforms: PS4, NS
Valkyria Chronicles looked like it was dead and buried about execrable Valkyria Revolution, but Sega's cult favorite is getting a new lease on life with Valkyria Chronicles 4—a true sequel to the PS3 classic. Like the original, Valkyria Chronicles 4 will be a tactical RPG in the vein of XCOM in which you control a dozen or more anime archetypes on the field of battle. And also like the original, it will feature brilliant watercolor cel-shading. Keep a close eye on the Switch version in particular, as it's hard to imagine a better platform for a series revival. —Kat Bailey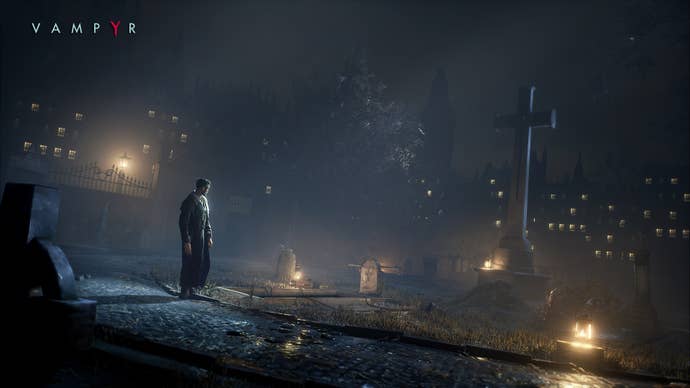 Vampyr
Platforms: PS4, XBO, PC
When I imagined the follow-up to Dontnod's last game, the episodic coming-of-age drama Life Is Strange, Vampyr is probably the last thing I expected. Then again, from the developers that once made the sci-fi character action game Remember Me, I guess it's not completely out of the question. Vampyr was originally set for release late last year, until it was delayed. We've still seen very little of it—we know it's set in 1918 London, where you, a new vampire, must pick and choose your victims of the small neighborhood which all have their own unique repercussions to daily life. It's an action-RPG beyond that, but the idea of shaping the livelihood of London districts according to how bloodthirsty you are is too delectable to ignore. —Caty McCarthy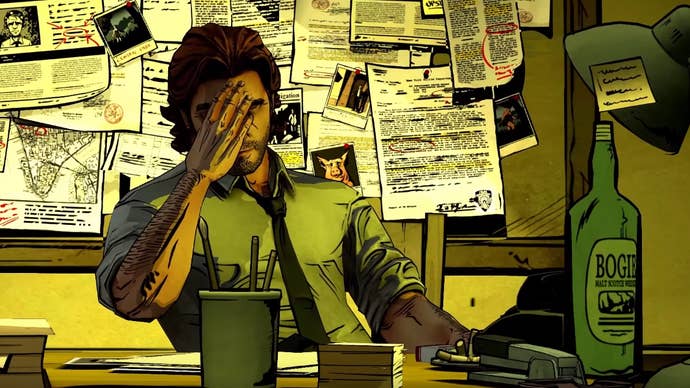 The Wolf Among Us: Season 2
Platforms: Unconfirmed, but probably everything.
Ask any Telltale fan what their favorite episodic game series are, and The Wolf Among Us is bound to pop up in discussion. Based on the Fables comic series from Bill Willingham, The Wolf Among Us follows the storied detective Bigby Wolf as he solves murders and grand conspiracies in an enclave of storybook characters in New York City. The first season, which has become something of a cult hit in the years since its initial release, is widely praised for its superb writing, gritty atmosphere, and the fact that it feels like you're truly shaping ol' Bigby through your choices over the course of its episodes. We don't know much about the much-anticipated Season 2 yet, but after how great its debut in 2013 to 2014 was, we're eagerly awaiting its return. —Caty McCarthy