This elaborate Halloween costume for Pokemon Go is the best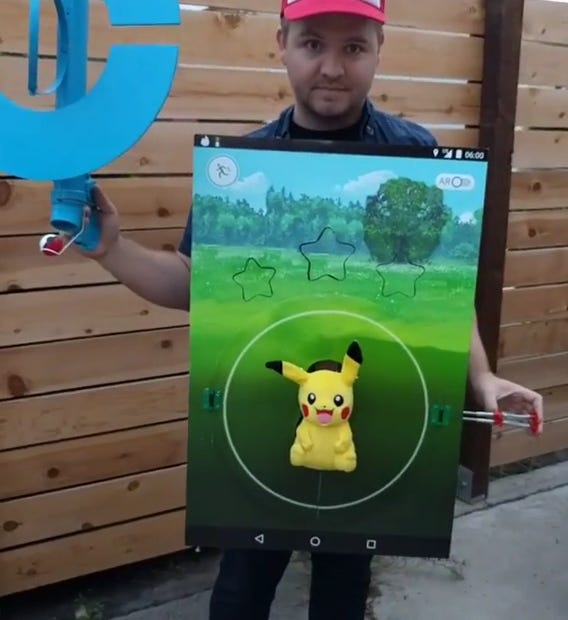 There are expertly-crafted Halloween costumes, and there are the ones that're more creative than authentic. Then there's this thing.
YouTube user Mattcyborgelt has created this amazing Pokemon Go Halloween costume. As you can see above, this is more than just a costume, with plenty of stuff going on. It's actually a costume of the app itself.
When you spin the logo on his right, you get a couple of Pokeballs. You can then throw these Pokeballs at the screen part of the phone in the costume to catch Pikachu.
Mattcyborgelt didn't share how this amazing thing was made, but you can see some cardboard was used, and maybe some pipes and some toy Pokeballs. It's totally okay if you watch this video multiple times.
If you're going to play Pokemon Go during Halloween, you'll be getting double the amount of candy from any activity. Spooky Pokemon such as Gastly, Gengar, Golbat and others will also appear more often, to help you complete your collection.
The event is live now until tomorrow, November 1.