There's a new Grid coming this year where you can race across four continents
A new Grid is in the works and it's releasing this year.
A fourth game in the Grid series is headed to PC and consoles this fall.
Titled Grid, the game spans four continents with plenty of streets and race circuits to drive. These various locations will feature Circuit, Street Racing, Ovals, Hot Laps, Point-to-Point and World Time Attack.
Cars include GT, Touring, Stock, Muscle, Super-Modified and more.
Codemasters says this outing won't have a steep learning curve, and the gameplay will appeal to both casual and veteran players.
Progression will be rewarded through liveries, player cards, team mates, achievements and driving accolades. You can go up against AI competition, and of course you can expect car damage to affect both performance and handling. It also features up to 16-player multiplayer.
Plus, "too much contact with the same racer" will see them emerge as a nemesis. Nice.
F1 racer Fernando Alonso signed as a Race Consultant for Grid and also appears in-game. You will go up against him and his Renault R26 F1 car in a final showdown event.
Grid and the Grid Ultimate Edition are both available for pre-order and the latter comes with Season 1-3 content included.
It will be made available on PC, PS4, and Xbox One September 13.
A list of game features is below.
Grid Base Features
Over 70 Cars
Modern: Porsche 911 RSR and Ferrari 488 GTE in the GT class to classics including
the Ford GT40 and Pontiac Firebird Modified are all available to race to their
limits.
Classes
Touring Cars (TC-1, Super Tourers, TC-2, Classic Touring)
Stock Cars (Muscle, Pro Trucks, Oval Stocks)
Tuner Cars (Modified, Super Modified, World Time Attack)
GT Cars (Classic GT, GT Group 1, GT Group 2, Historic)
Formula J
Prototype
Group 7 Specials
12 Racing Locations
Featuring multiple routes, varied time of day and weather conditions.
Australia - Sydney Motorsport Park - Circuit
China - Shanghai- Street Track
China - Zhejiang Circuit - Circuit
Cuba - Havana - Street Track
Japan - Okutama - Circuit
Malaysia - Sepang International - Circuit
Spain - Barcelona Street - Track
UK - Brands Hatch - Circuit
UK - Silverstone Circuit - Circuit
USA - San Francisco - Street Track
USA Indianapolis - Circuit
USA - Crescent Valley (fictional) - Circuit
Six Race Types
Various modes in-game, as well as an event/race creator.
Racing – Traditional race mode with grid starts and chequered flag finish
Oval Racing – Rolling start, with set number of laps
Time Trial – Single car on track/circuit against the clock
Time Attack – Multiple cars on track/circuit, staggered start against the clock
Skirmish – Players can test drive their cars, or have fun racing with friends whilst waiting for multiplayer sessions
Hot Lap – Improve your grid position ahead of a race by posting the fastest lap time
Player Progression
Online competition - Race in either Quick Start or the online event creator in public or private. Earn Prestige, Player Cards, new team-mates and achievements.
Create Your Own Story
Choose from six main career paths all leading to the Grid World Series, plus additional Showdown events.
Touring
Stock
Tuner
GT
Invitational
The Fernando Alonso Challenge - Complete his challenges and earn the right to race Alonso.
Other features
Racecraft
A moment-to-moment scoring system which rewards you for technical, skilful or brave racing. Earn points from teammates, rivals and nemesis drivers to improve both offline and online scores.
Damage System
Affecting both players and AI racers, damage will be both visual and mechanical. It will also affect handling, with potential for terminal damage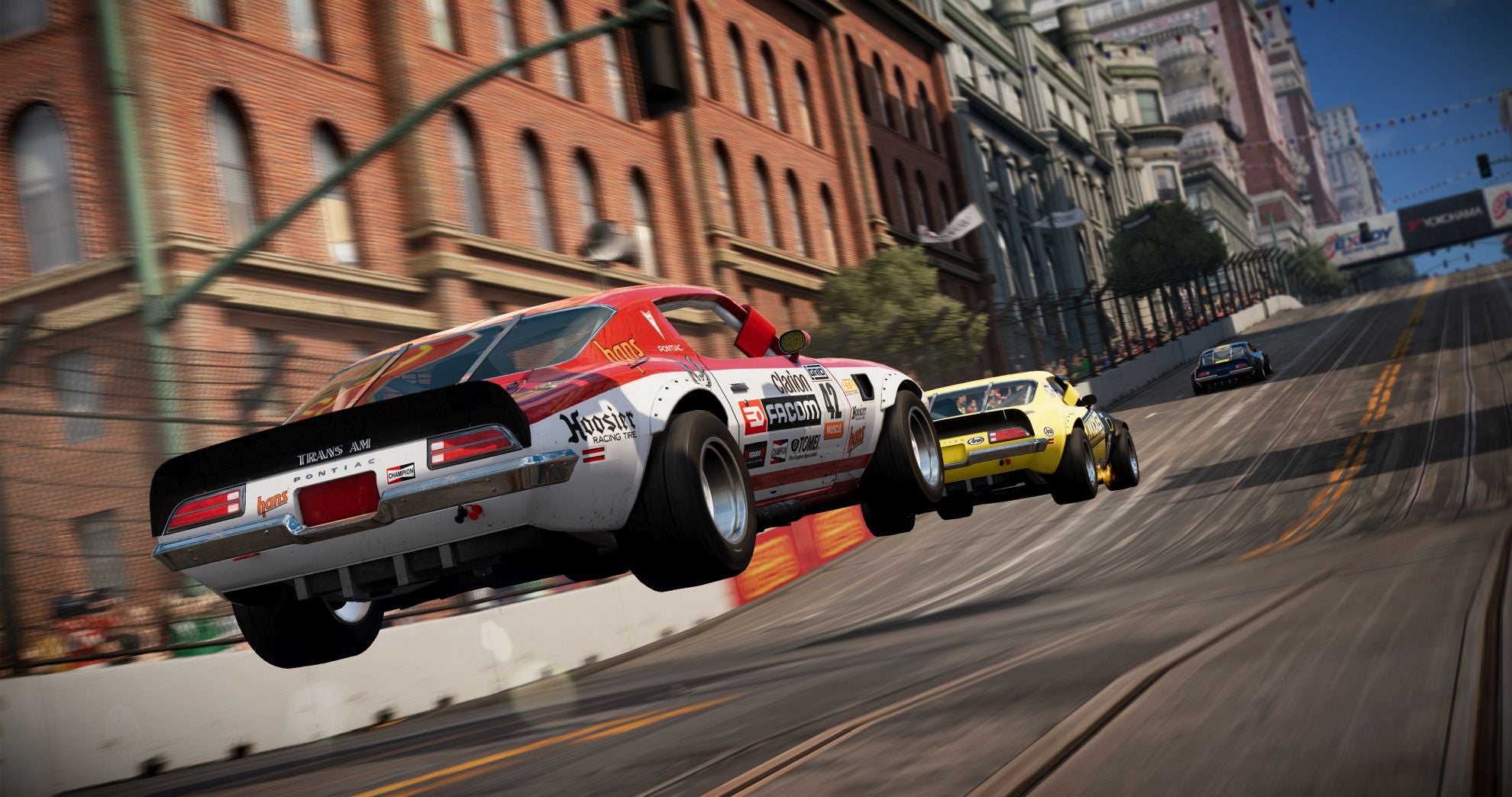 This story was updated to remove some details - that are still in flux - inadvertently revealed by the publisher.