The Sea of Thieves beta is a bit of a disaster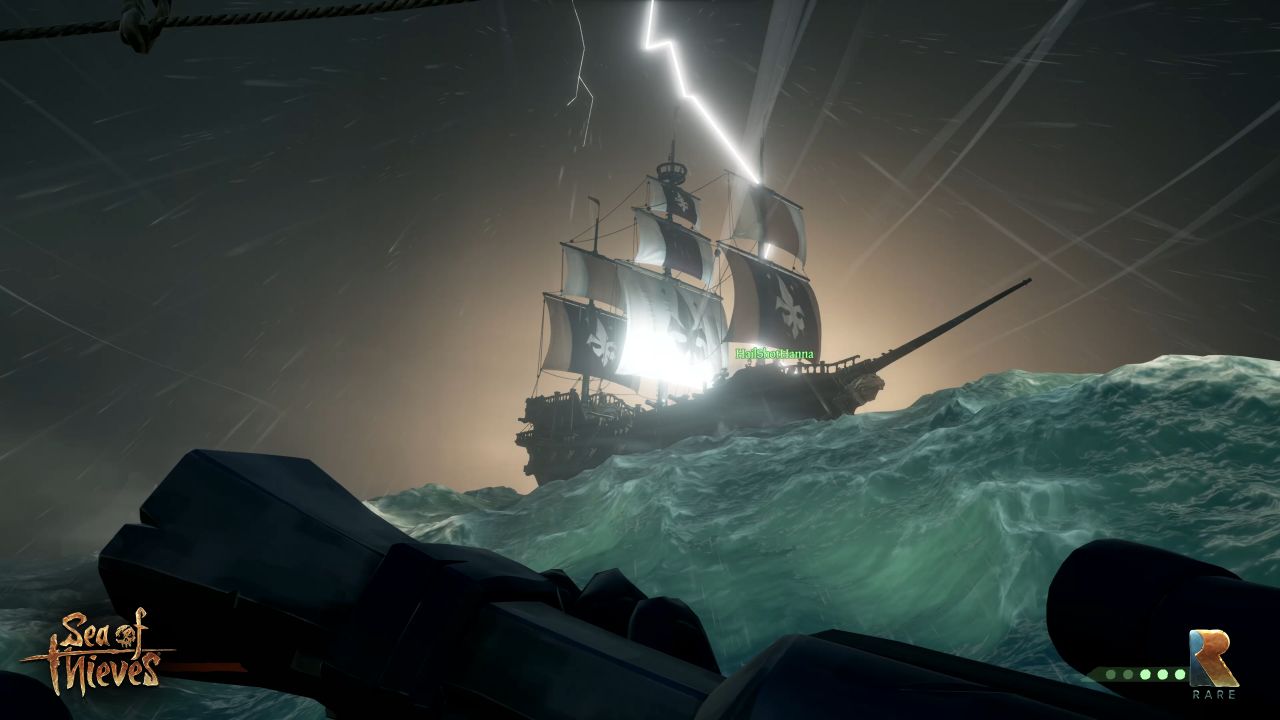 The Sea of Thieves beta is a slowly sinking ship.

More than 24 hours since it went live Sea of Thieves is still struggling with errors and maintenance problems.
We've completed server maintenance and the #SeaOfThieves Closed Beta is back online! Rest assured we are continuing to investigate and work on issues that are currently preventing some people from playing. More updates soon.

— Sea of Thieves (@SeaOfThieves) January 25, 2018
Yesterday players joined the game only to be told they were "too early". Hours later, they were still too early and being greeted with other errors, all with cute pirate names.
Developer Rare hasn't been great at communicating either, with tweets suggesting problems would be fixed within a couple of hours. Nope. They're still ongoing.
Good news for those currently experiencing the "too early" error when trying to access the Closed Beta - a fix will be rolled out for you in the next few hours! We'll let you know when this goes live. Thanks for hanging in there, pirates. pic.twitter.com/aYBwyv235o

— Sea of Thieves (@SeaOfThieves) January 24, 2018
A telling tweet suggests that we shouldn't expect 24-hour support for the game.
"As it's late in the UK the Community Team are now offline for the night. We'll be back in the morning!" said Rare last night. Sorry Americans, we can't fix the game, we're all off to bed!
So where's Microsoft at this point? It's an Xbox One and PC exclusive, shouldn't the format holder be getting involved? Apparently not, but here's Major Nelson pretending he's playing the game.
Epic night of plundering, treasure hunting and piles of gold playing @SeaOfThieves with @ske7ch @drewbenz and @TreitandTrue - the game is stunning. pic.twitter.com/3PxHZSPHvQ

— Larry Hryb??? (@majornelson) January 25, 2018
I guess he can't hear the complaints over the billowing crack of the sails?
You can have all the funny error names you want - BronzeBeard, CinnamonBead - buy when people have preordered a game with the expectation that they'll get in on an exclusive beta test they should be able to play it and they get angry when they can't. These are you most loyal fans, afterall.
Oh sure, it's a beta and that comes with all the usual caveats. But betas are as much demos for the final game as a stress test, no matter how much you want to argue against it. It's a test, it's a demo and it's a marketing tool all in one go. So tough shit, people are playing it and making purchase decisions, and using the internet to communicate with like-minded players and venting. This is not going well.
I've really enjoyed the few hours I've had with Sea of Thieves and it seems to be going down well with the players when they actually get to play. But that's the problem, isn't it? It's not working properly and that cool inclusive group you want to feel part of doesn't exist. We're all just lone sailors yelling for help in the eye of a storm. And no one is throwing us a lifeline.
Update: article has been updated to reflect the current state of the beta.