System Shock Reboot on hiatus so team can "reassess path" before "delivering a finished game"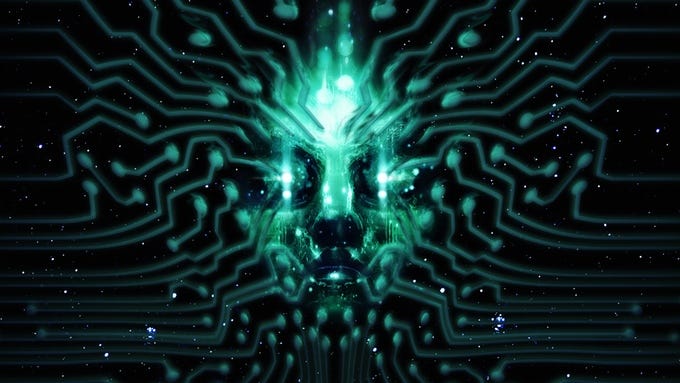 System Shock Reboot development has been put on hold while the team reassess how best to continue the project.
Speaking in an update on the System Shock Reboot Kickstarter page, Nightdive Studios CEO Stephen Kick said as the game's concept grew, the scope and budget followed.
"As the budget grew, we began a long series of conversations with potential publishing partners," said Kick. "The more that we worked on the game, the more that we wanted to do, and the further we got from the original concepts that made System Shock so great.
"Ultimately the responsibility for the decisions rests with me. As the CEO and founder of Nightdive Studios, a company that was built on the restoration of the System Shock franchise.
"I let things get out of control. I can tell you that I did it for all the right reasons, that I was totally committed to making a great game, but it has become clear to me that we took the wrong path, that we turned our backs on the very people who made this possible, our Kickstarter backers."
Back in June 2016, Nightdive Studios took its System Shock Remaster to Kickstarter. At this time, the game was no longer considered a remaster by the studio, but a reboot instead. The studio enlisted the help of Fallout: New Vegas team members such as Chris Avellone, Jessica Johnson, Kevin Manning, and Dan Rubalcaba to work on the title. Jason Fader, the project director on System Shock, also worked on New Vegas.
The studio asked for $900,000 in funding, and by the end of the campaign, $1,350,700 had been raised by 21,625 backers.
The team went from creating a remaster to a completely new game, and shifted development from Unity to Unreal Engine for System Shock Reboot.
In his post today, Kick said this was a decision the team doesn't regret, but along with the engine switch everyone began "envisioning doing more," yet strayed from "the core concepts of the original title."
"I have put the team on a hiatus while we reassess our path so that we can return to our vision," said Kick. "We are taking a break, but not ending the project.
"Please accept my personal assurance that we will be back and stronger than ever. System Shock is going to be completed and all of our promises fulfilled."
We'll be delivering a finished game. https://t.co/fjtntU5jfM

— Stephen Kick (@pripyatbeast) February 16, 2018
Nightdive was responsible for the Enhanced Edition of the original title. The System Shock Reboot was originally slated for release on PC and Xbox One at the end of 2017 and PS4 in early 2018.