Super Street Fighter IV officially confirmed, coming spring 2010 [Update]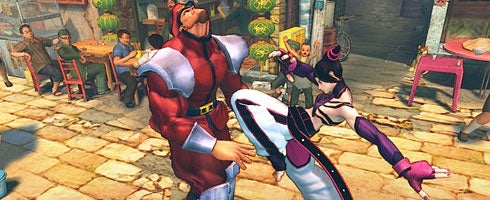 GameSpot's got the full scoop on Super Street Fighter IV, which came straight from the mouth of producer Yoshinori Ono himself.
According to the report, the game will be a stand-alone, disc-based affair - as opposed to DLC. If you think Capcom's looking to bleed your wallet dry in exchange for very little of its own blood, sweat, and tears, though, fear not; the game won't be selling for full-price.
In terms of standout upgrades, SSFIV will include eight new playable characters, including T. Hawk, Dee Jay, and series first-timer Juri. Other than that, the game is bringing in a host of tweaks and upgrades based on community feedback.
It's out on PS3 and Xbox 360 next spring. Tons more through the link.
Update: The first teaser trailer's below.