This stylish Dungeons & Dragons Core Rulebooks Gift Set is perfect for new adventurers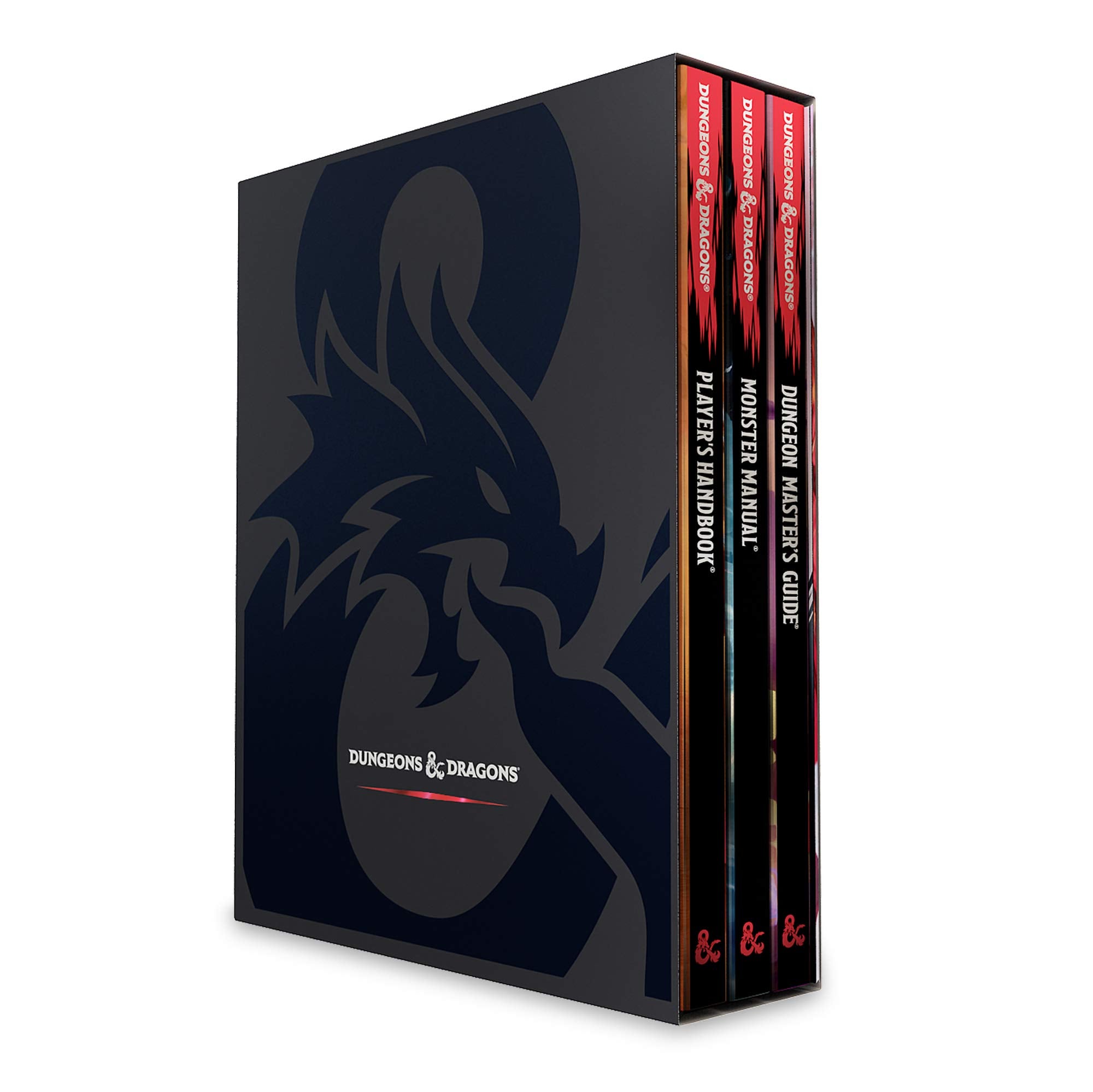 Getting into tabletop gaming can feel like a daunting and confusing task. Yet, newcomers will be able to put their best foot forward in whatever armour they decide to don with this swish Dungeons & Dragons Core Rulebooks Gift Set.
The gift set contains the Player's Handbook, Dungeon Master's Guide and Monster Manual – three of the core 5th Edition rule books that you'll definitely need for a D&D adventure.
Each one covers a different aspect of D&D that you'll want to know about to get started. Whether that's creating your character, introducing you to the lore of the world or understanding what kinds of nasty creatures you might face.
The Dungeon Master's Guide is especially important if you ever decide to test your improv skills (and the patience you have for your friend's shenanigans) by running a game. With the included Dungeon Master's screen, too, you'll have all the handy info needed to lead a game right in front of you. Plus, you can hide away any secrets or traps you want to spring from your players' eyes.
The Dungeons & Dragons Core Rulebooks Gift Set will set you back $85 but that's currently 50 per cent off the usual price. When each book would usually cost you in excess of $30 too, you're making quite a healthy saving – especially when you consider these are the fancier foil covers and you get the DM screen as a bonus. Overall, it's just a really lovely set for anyone new to or interested in D&D who's looking for the right place to start.
Amazon US also has some good prices on a number of introductory board games too. These iconic titles show off some of the wider potential for tabletop gaming with understandable mechanics but no less strategy or drama. Of the lot, I'd easily consider Pandemic for $24.99, Ticket to Ride for $38.95 and Mysterium for $39.06 as the top picks.
If this offer has given you the push to try Dungeons & Dragons for the first time, you should also head over to Jelly Deals for our D&D essentials guide. This includes more basic items such as characters sheets, dice and more, alongside additional campaign books featuring lengthier adventures you can undertake with friends.