Street Fighter Fit, Street Fighter Exercise a "possibility", says producer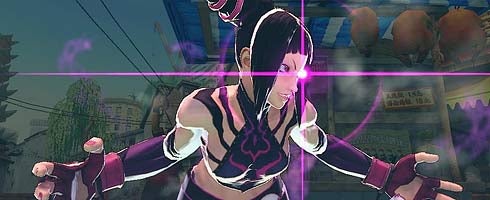 Super Street Fighter IV producer Yoshinori Ono has revealed that while future titles in the series most likely wont feature motion controls, spin-offs in the form of exercise games could be a "possibility".
Speaking to Videogamer, Ono said that if the games came about, it would only be seen by the devs to "lower the entry barrier" for any of the casual lot that would want to enter the series for the first time.
"I've been interested in motion-sensing for a while, ever since Wii was launched," he said.
"But I don't think it fits the way Street Fighter is played at the moment. It does broaden the appeal to casual users simply because of the instinctive controls, but it just doesn't quite fit an intricately balanced game such as Street Fighter.
"Now, there is a possibility of doing something called Street Fighter Fit, or Street Fighter Exercise, that is more suited for motion-sensing games, but that would obviously be a slightly different-themed game.
"So what we would like to do is lower the entry barrier for those who have never played the fighting genre before so we can convey that fighting games are a good tool, a good fun thing to have per family. That's what I'll be thinking about in the next few months."
Super Street Fighter IV is due for a release at the end of this month - April 27 in the US and April 30 in the UK - for PS3 and 360.
Capcom recently confirmed an Arcade version, which will release some time in the summer.
Thanks, mington.