Star Wars 1313 and other shelved projects being "looked at," says LucasFilm boss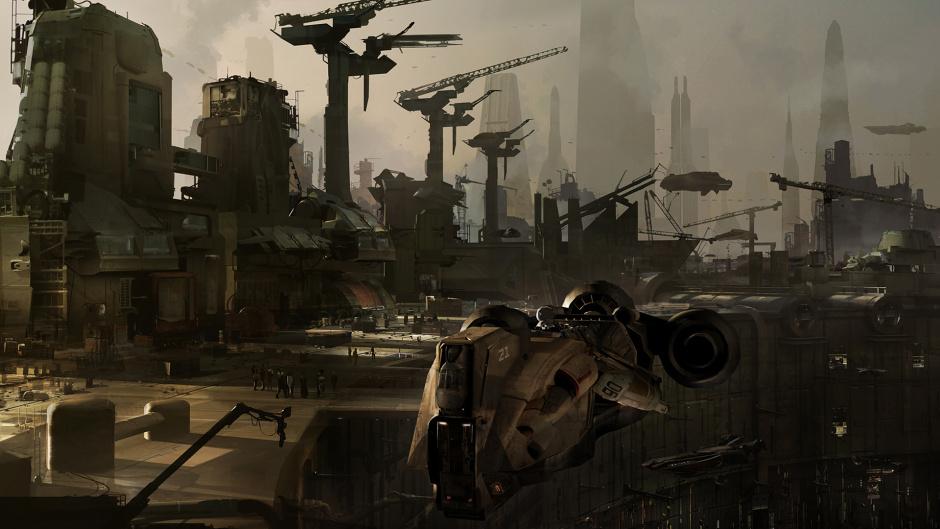 There may be hope for Star Wars 1313 yet, according to remarks made during an interview with Lucasfilm head Kathleen Kennedy.
Speaking with Slashfilm during a press junket for Star Wars: The Force Awakens, Kennedy said the company is "pouring through" previous development ideas and projects in the franchise which were shelved or put on an extended hiatus.
She said the team is currently reading through material George Lucas developed for a cancelled Star Wars universe-based cable television series, and it's taking a look at the Star Wars 1313 game which was canceled when Disney bought Lucasfilm.
"Our attitude is, we don't want to throw any of that stuff away," said Kennedy. "It's gold. And it's something we're spending a lot of time looking at, pouring through, discussing, and we may very well develop those things further. We definitely want to."
Star Wars 1313 was set on the city-covered planet Coruscant and was being developed as a mature take on the franchise and would have had players starring as Boba Fett.
Various concept art and gamplay details have surfaced since its cancellation, and you can refresh yourself on anything and everything Star Wars 1313 through our hub.
EA, which has a 10-year development deal with Disney, has remained silent on the other Star Wars game currently in development at Visceral, but according to none other than Nolan North, the team is taking a few cues from 1313 and Uncharted.
Uncharted writer Amy Hennig is working on the title's story and it's being co-penned by Todd Stashwick. Jade Raymond's new EA studio, Motive, is also involved in the title.