Splinter Cell concept was a sci-fi shooter and James Bond game before hitting its stride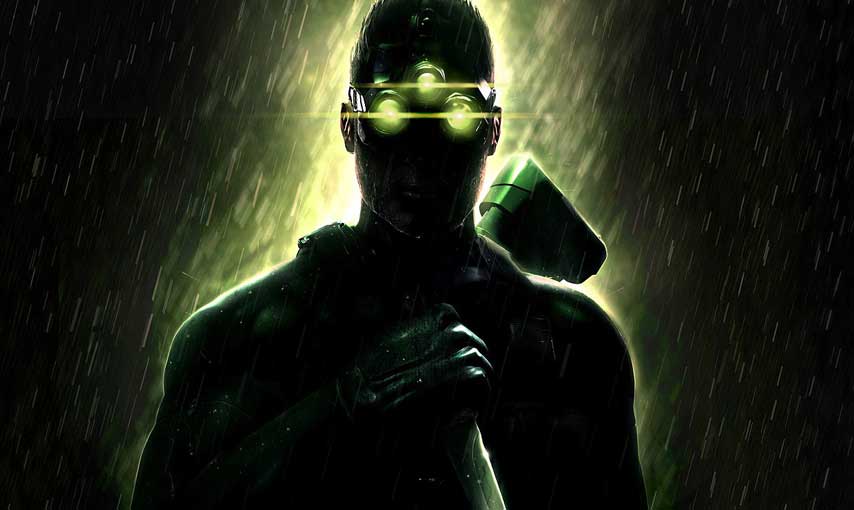 Splinter Cell is such an important part of the stealth action genre today that it's hard to imagine Ubisoft not immediately siezing on it as a good idea, but a new retrospective on the franchise's origins shows Sam Fisher didn't have an easy path to market.
In an interesting, multi-part feature on Ubisoft Montreal put together by IGN, studio CEO Yannis Mallat revealed Splinter Cell's rocky origins.
The game began as a concept called The Drift, in development at Ubisoft New York. It was set in a future world with a 70's retro sci-fi aesthetic which had exploded into chunks, which sounds rad. It had some cool ideas - flying vehicles, aiming at two enemies at once, crowds reacting to player actions, and a modular gun which could fire a grapple, set cameras and change vision modes.
Unfortunately, the third-person shooter gameplay wasn't up to snuff. In an attempt to salvage the project, Ubisoft tried pitching it as a James Bond title in an "attempt to impress the license holder", but when that failed, it shelved it altogether, and Ubisoft New York was closed, with the team relocating to Montreal.
Then, in August 2000, Ubisoft acquired Red Storm Entertainment, along with its Tom Clancy license and Unreal Engine experience. The former New York team started fiddling with The Drift, introducing spy elements such as surveillance cameras, stealth and indirect combat.
Ubisoft management was immediately won over and asked the team to "make a Metal Gear Solid 2 killer". The rest is history.
The full feature at the link above is lengthy but manageable, and well worth a read.
Thanks, PCGamesN.