September Community Power Poll: Dragon Quest VII Gets Its Moment in the Sun
Destiny is hogging the headlines, but our readers are busy enjoying a long-awaited remake.

This article first appeared on USgamer, a partner publication of VG247. Some content, such as this article, has been migrated to VG247 for posterity after USgamer's closure - but it has not been edited or further vetted by the VG247 team.
Welcome to our latest Power Poll, where we ask the community what they're playing and post the results here. This month: You guys really just love your JRPGs, don't you?
JRPGs hold three of the top five spots in our list this month, with Dragon Quest VII simply blowing away the competition. Seriously, you're all a bunch of weebs, but we love you so much. Here are the complete results. #1. Dragon Quest VII
Dragon Quest VII leads the pack this month with 11 votes—more than double that of the next closest entry. You guys really love your Dragon Quest! But Nadia really loved it too, so that probably shouldn't come as a surprise. CipherStone summed up its appeal when writing, "Slowly making my way through on my commute to and from work. Super charming and fun, but also super easy. Still, I'm very much enjoying my time with it. It feels like this is the most I've seen a Dragon Quest game commit to it's world-building (pun not intended). Dragon Quest VII is a long game (to say the least) so I wouldn't be surprised to see this game in the top spot next month too.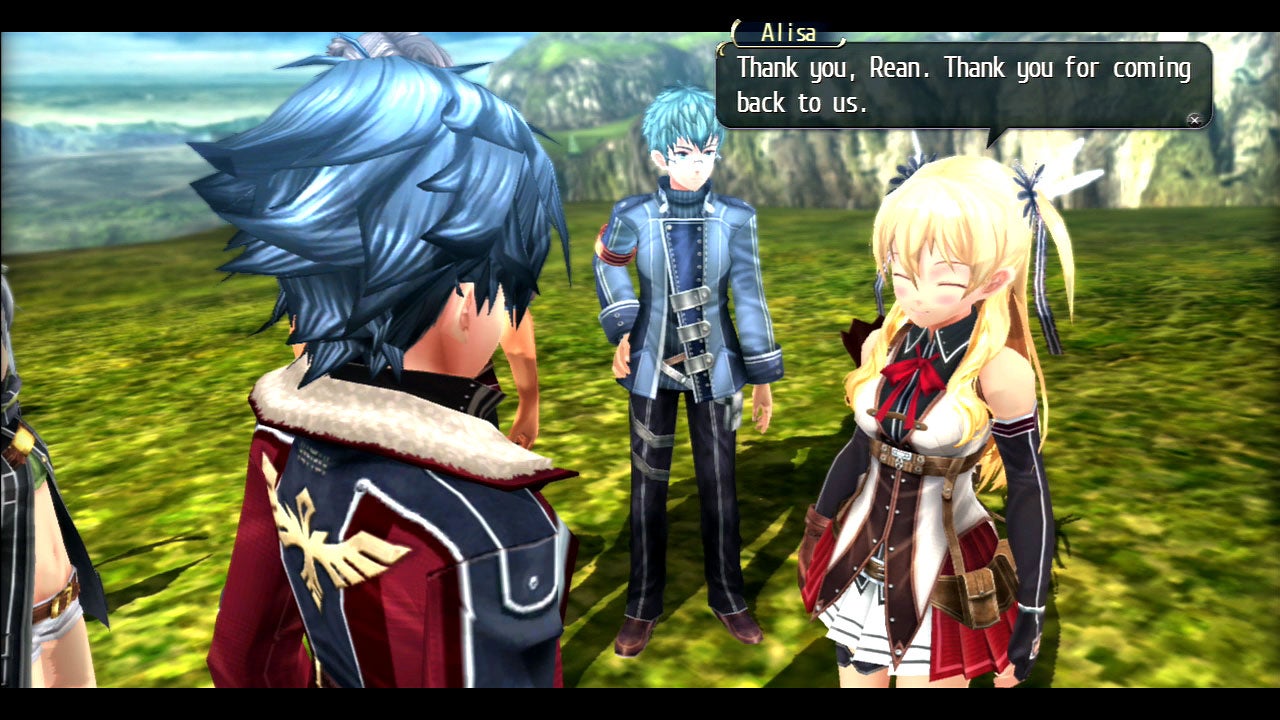 #2. Legend of Heroes: Trails of Cold Steel 2
Legend of Heroes: Trails of Cold Steel 2 follows Dragon Quest VII with a strong second. I'm admittedly not a huge fan of the series, but many of our readers have fallen for its detailed world and expansive storytelling. Many would probably agree with NateDizzy when they write, "Just finished up Trails of Cold Steel 2. Enjoyed it so much I didn't want to leave Zemuria. As such, I've started another play through of Trails in the Sky." That's how you know you've got a really addictive world: When you love it so much that you start another hundred hour RPG after finishing the first one.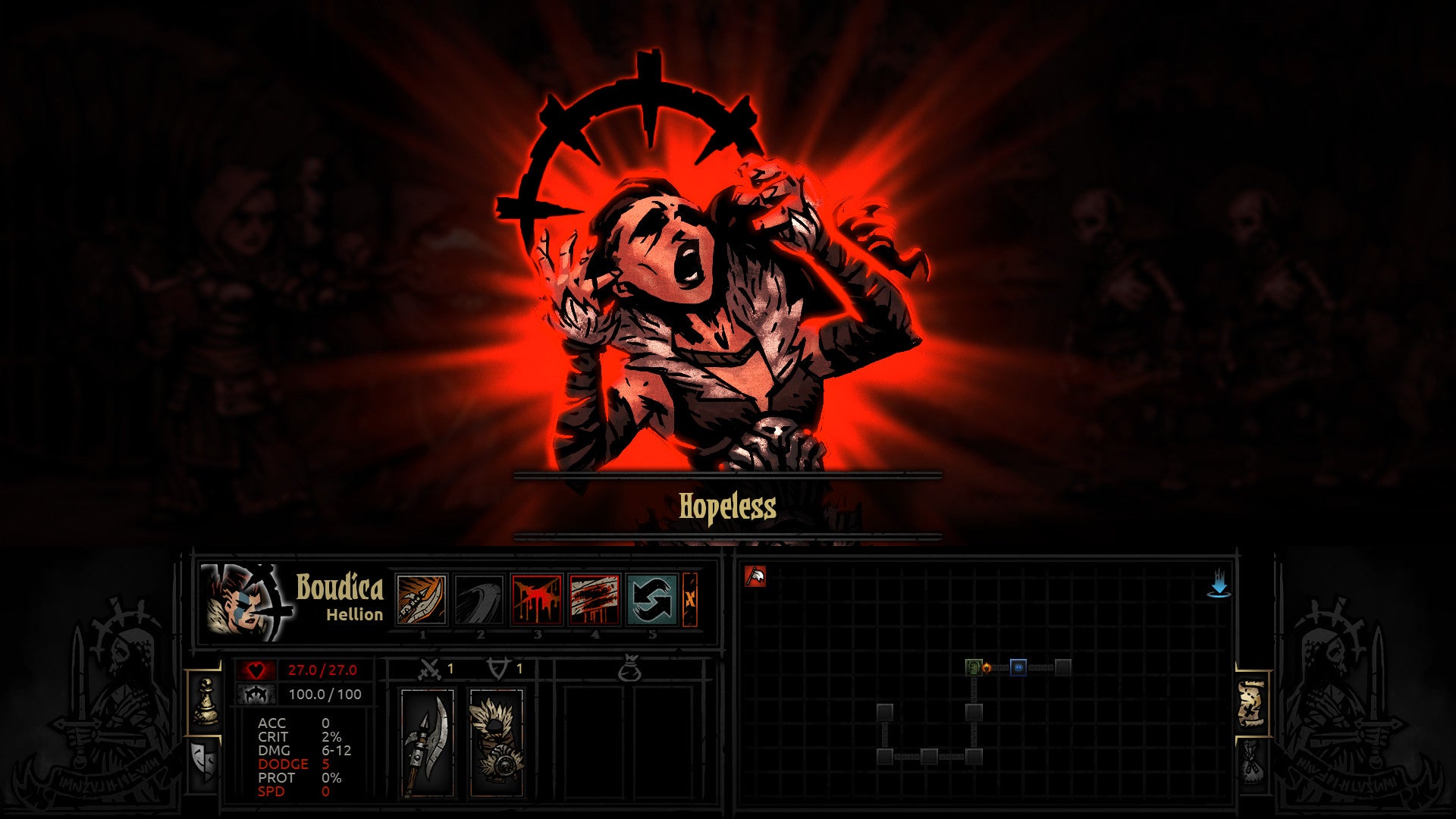 #3. Darkest Dungeon
Darkest Dungeon makes an appearance on this list thanks to its recent release on PlayStation 4 and Vita. Mixing a fantastic presentation with dense RPG mechanics and Lovecraftian horror, Darkest Dungeon is a deep and fascinating experience, if a somewhat exhausting one. Grindy as it is, it seems like a pretty solid fit for a handheld device, though repeated total party wipes might not be the happiest way to pass a long flight. And Firlocke wrote, "I also got Darkest Dungeon and it's a great, stand out indie game, but they need to fix the UI and its navigation. The UX of it is utter shite, please fix it or hire a UX Designer, I'll wait till the game is updated to continue it. Within the dungeons it's not too bad but outside of the dungeon hooooooooo boy the devs need to go back to the drawing board. Have they ever used a controller before? Cripes." But caveats aside, it still warrants a look.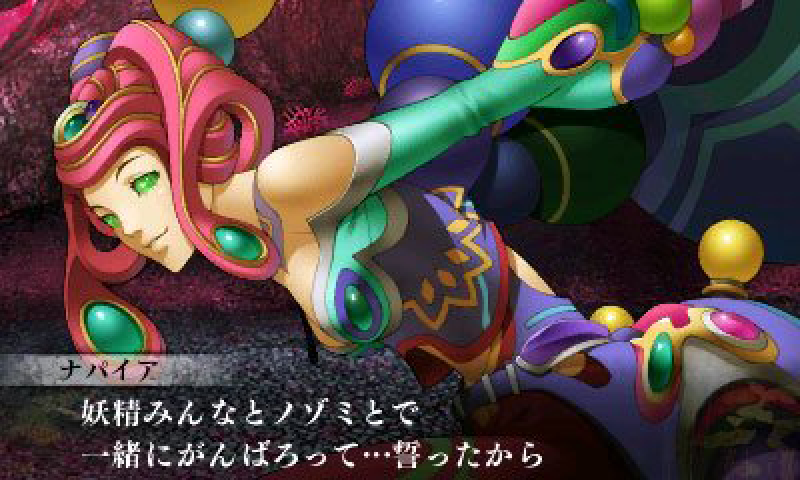 #4. Shin Megami Tensei IV: Apocalypse
Shin Megami Tensei IV: Apocalypse ties with Darkest Dungeon below Trails of Cold Steel II this month. Jeremy awarded this sequel/side-story four stars in his review, writing, "Though more of an expansion than a standalone release in spirit, Apocalypse's narrative superfluity is made up for by the considerable refinements it contains over its direct predecessor. Whether or not you'll enjoy its plot and its emphasis on partner characters comes down to personal taste, but on the whole it's an engrossing and addictive role-playing experience... even if it can feel a little familiar at times." Marathedemon just loves killing God: "The shin megami tenseiest shin megami tensei game in a long while is filling me with God destroying delight. Seriously, as a fan of 1&2, Apocalypse is thematically a return to form for the series, and the anarchy earring coupled with the greater difficulty setting from the start make it pleasingly unforgiving." Well okay then!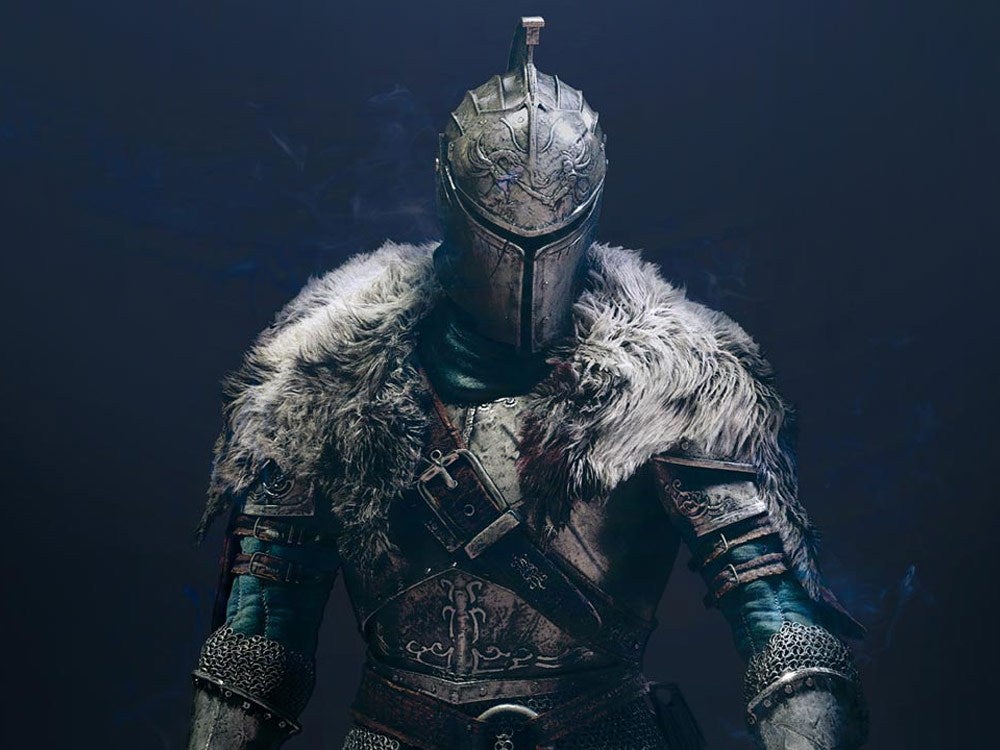 #5. Dark Souls 3
And finally, Dark Souls 3 ticks up this list in anticipation of the forthcoming DLC. Everyone has their own favorite Dark Souls game—some people even like Dark Souls 2!—and Dark Souls 3 certainly has plenty of fans, myself included. A friend of mine picked it up just a couple months ago and is now well into his second run. There's just something about this game that demands that you keep coming back. Chaoticbeat agrees, "I'm having a great time blazing through NG+. I'm opening up all the areas again to get ready for Ashes of Ariandel and trying to have npc and covenant interactions that I missed the first time, but I'm not worried about catching everything." Why would you be? There's always your third (or fourth... or fifth) run, right?
Also receiving votes: Dragon Quest Builders Demo (3), Ace Attorney: Spirit of Justice (3), Rogue Legacy (3), Street Fighter V (3), Gotta Protectors (3), Tokyo Mirage Sessions #FE (3), No Man's Sky (2), Overwatch (2), ReCore (2), Persona 4 (2), Witcher 3 (2), Fire Emblem Fates: Birthright (2), Final Fantasy XIV (2), Picross 3D 2 (2), Destiny: Rise of Iron (2), Metroid Prime 2 (2)
2. Tokyo Mirage Sessions #FE
3. I Am Setsuna
4. Fire Emblem Fates
Kat Bailey, Senior Editor
I never thought I would say this, but Pro Evolution Soccer really has its hooks in me this year. After a brief, torrid stretch with FIFA 17, I find that I simply can't put PES down, mostly owing to its outstanding gameplay. I love the build-up of play, the nuanced animation, the high-quality attacking intelligence, and the way the ball moves. And the franchise mode isn't half bad, either! But my favorite thing about PES 2017 might be the way the ball moves: It has this heaviness to it that just feels right. Look, I would never claim that PES is as polished as FIFA, and the lack of licenses is a huge drawback even with the ability to import the various clubs. But on the field, PES 2017 is the soccer sim for me.
Nadia Oxford, Staff Writer
For me, September 2016 won't be associated with the slowly-turning leaves or the cooling of the summer breeze. Instead, this month was all about Dragon Quest VII for me. I'm pretty OK with that, just in case my review of the game doesn't make that clear.
I'm still playing Dragon Quest VII, too. The main story quest took me about 100 hours (taking into account a bit of grinding I did for jobs), but I'm going hard on post-game content. Those stupid mysterious grey fragments aren't going to find and assemble themselves.
Going by the results of this Power Poll (I peeked), it looks like many of you have been dabbling in Dragon Quest VII too. Isn't it cool when we get to enjoy things together, especially when those "things" are JRPGs that don't get near enough love and attention in North America? I think so.
Jaz Rignall, Editor-at-Large
I've been very busy playing a pair of MMO expansions this month, namely Destiny: Rise of Iron, and World of Warcraft: Legion (additional review addendum is here). However, while I've sunk a considerable amount of time into Bungie's FPS, I've invested even more of my gaming hours into WoW's sixth expansion.
After taking a year off during the disappointing Warlords of Draenor, it's been great getting back into the swing of things with my Disc Priest main. Leveling up to the new cap of 110 was quick and easy, and I've since been enjoying the smorgasbord of endgame activities that Legion offers. Even though I've been playing for a couple of hours a night, I've yet to sample everything that there is to do. I've completed plenty of dungeons, done a ton of world quests, and leveled up through the PvP honor system to 50, but I haven't yet stepped foot inside the new Emerald Nightmare raid. That's my next objective, and I think it'll probably keep me busy for the next four weeks at least.
Mike Williams, Associate Editor
Played the most? Likely World of Warcraft, which sucked up a larger part of my this month. Other than WoW, I've been dropping most of my time into Forza Horizon 3. As Jaz and I said in our review it's still one of the finest racing games to be released period. Are there things I would change about it? I'd possibly want the game to be tuned towards the crazy-heavy Burnout style of game. But what Playground Games is aiming for here is damn near perfect.
Pick your ride, pick your racing poison, and just go. Forza Horizon 3 is a zen experience if you're not in the middle of a tight race. That's something I've always enjoyed about open-world games: that moment when you have the game down and you're just coasting. In Forza Horizon 3 you can be behind the wheel of your favorite car, listening to some great tunes, and just taking in the scenery. It's a beautiful game (especially on PC!) and the Australian beaches, forests, and outback are a sight to behold.
Unfortunately, I never get to stick with just one game. Currently have to dig into Final Fantasy XIV again and beyond that I have to play Divinity: Original Sin 2, Pit People, Aven Colony, and more I can't talk about. First world problems.