Screens and boxart show up for Alpha Protocol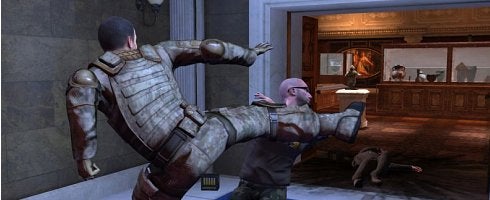 SEGA has sent over some screens and the boxart for Alpha Protocol.
You can get them in the gallery below the break.
Last night it was announced that the game would get June 1 release in the US, after being delayed a gazillion times.
Ok, not really a gazillion, but it sure feels that way.
Europe get its a few days earlier on May 28.
A video titled "A Man Alone" was also released, showing all sorts of goodies along with a lady you can probably get it on with all Bond style.
Game's to be made available on PC, PS3, and Xbox 360, and the boxart below shows the PC version, but it's the same for all three - other than the system logos, obviously.
Enjoy.