SCEA celebrates PlayStation's 15th anniversary with discounts and Home items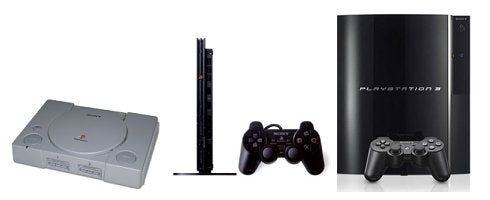 SCEA's celebrating the 15 year anniversary of PlayStation in North America today.
Since the initial North American release of PlayStation in 1995, the brand has sold over 377 million consoles across its product portfolio, and more than 2 billion software units worldwide.
In the US alone, it has generated over $63 billion in revenue, which is equivalent to 40 percent of the overall videogame market share in the country to date.
"When you look in the rear-view mirror at what was happening in 1995 you see that the video game industry was an entirely different animal," said SCEA CEO Jack Tretton.
"Cartridges were still the preferred medium, and the market was a modest $2.6 billion in sales revenue annually. Many critics thought that a disc-based console with a lot of horse power would shoot over the heads of consumers, but our users proved them wrong.
"Now, we are seeing a convergence of video games and home entertainment, and a market that is a robust $20 billion in revenue. In the next 15 years and beyond, PlayStation will continue to bring new and more immersive experiences, like stereoscopic 3D, augmented reality as well as genre-defying gameplay into consumer living rooms."
What to hear some other fun facts besides numbers? According to Sony, 30 percent of PS3 owners have more than 20 games in their library; kratos beat out Natahan Drake by 2 percent in the most favored first-party character; 40 percent of PS3 users said they would not have/continue a relationship with someone who "gets in the way of their gaming"; and 1 out of 5 gamers have played their PS3 for over 10 hours straight.
Amazing.
To celebrate the 15 year anniversary, over the next several months Sony will be offering fans the following:
Free downloadable PS3 & PSP static themes available for download on the PlayStationStore starting today
Weekly discounts on select PS One titles within the PlayStation 15th anniversary collection page, available in all SCEA territories on PS3, PSP & Media Go Storefronts. In addition to a 50 percent sale on Super Rub A Dub (Super Rub A Dub offer good from Thursday, September 9, 2010 - through Monday, September 20, 2010).
A PlayStation Home commemorative Original PlayStation (PS One) ornament for personal spaces available starting today.
Hudson has also added a new space to Home this week, called the Hudson Gate. You can get more information on this, along with more 15th anniversary goodies over on the US PS Blog.