Rumour - Video of Half-Life 2 being played via Natal [Update]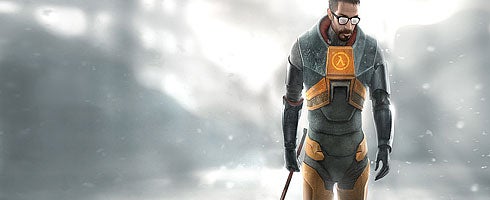 Update: Microsoft's just given VG247 a no comment on it.
A rep said: "Microsoft does not comment on rumour or speculation."

Original Story: Take this with enough salt to pay a Roman legion for half a year, but Gossip Gamers has posted a video of what's purportedly Half-Life 2 being played on Natal.
The video apparently shows Gordon walking about, looking around and interacting with the environment in Dr Kleiner's lab: all controlled by moving hands and waving arms.
The video is below. Salty enough to pickle. We'll email Microsoft about this now.