Red Dead Redemption: Undead Nightmare's first 20 minutes captured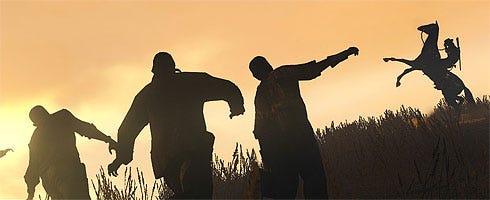 We *promise this'll be the last video you'll see of it.
Ve3tro's posted up the first 20 minutes of zombierific Red Dead Redemption DLC expansion Undead Nightmare.
Watch it below. You'll see how it all kicks off, albeit a little too close to home, for main character John Marston,
Red Dead Redemption: Undead Nightmare is out now on PS Store and Xbox Live.
The disc SKU of Undead Nightmare, which also features previously released DLC for the game, will launch on November 23 in the US and November 26 in Europe.
Thanks, Reece.
* = no guarantee.