Pokemon Sword & Shield Dynamax Adventures: the new legendary-catching mode explained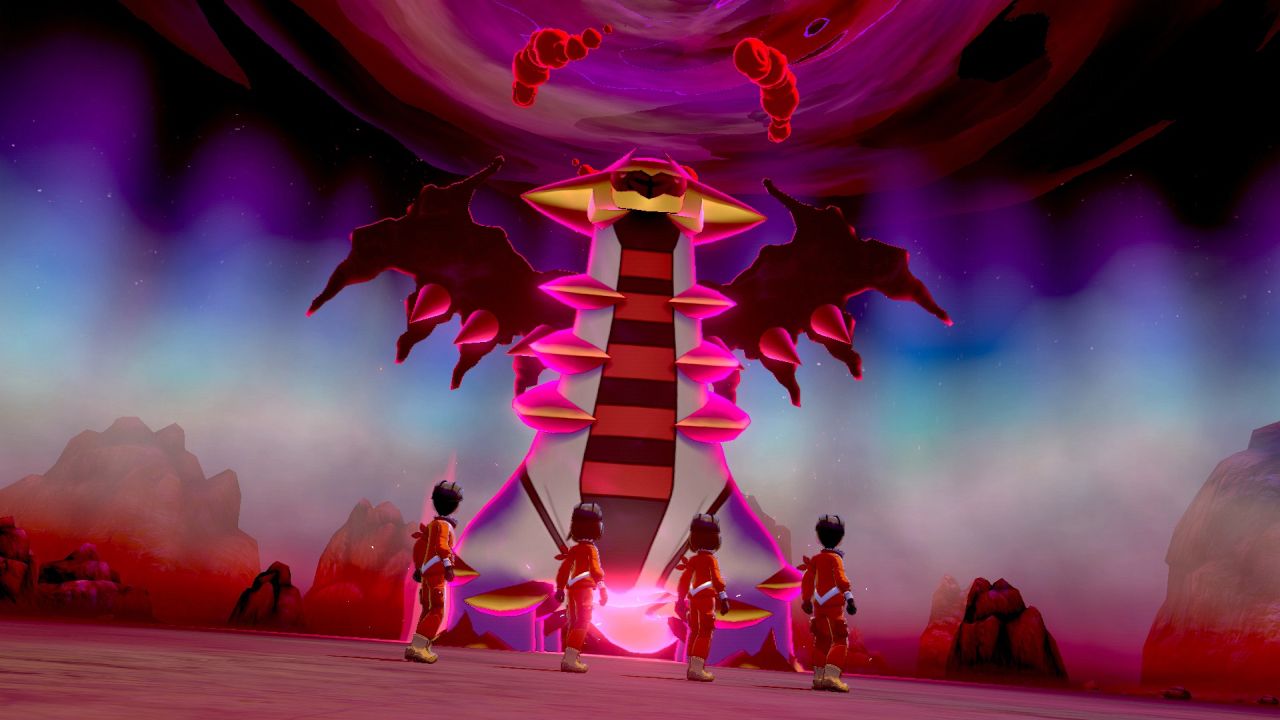 If you want to catch all those legendary Pokemon, one major new piece of content in The Crown Tundra DLC will be vital: Dynamax Adventures.
Pokemon Sword and Shield's expansion pass has a little something for everyone thanks to new storylines and new areas to explore, but make no mistake - in many ways the changes and additions of the two new DLC chapters are squarely focused on the hardcore Pokemon players - giving those who have already conquered the Galar region even more to do in the end-game. The first DLC took players to the Isle of Armor and focused on battle and training feature upgrades and additions - but this month's new DLC, The Crown Tundra, is more focused on exploration and adventure - including the chance to finally catch a bunch of rare Pokemon not previously found in the Galar region.
One of the main methods you'll have to catch classic legendary Pokemon from other games, generations and regions is Dynamax Adventures: a challenging new co-operative multiplayer mode with Legendary Pokemon often featured as its ultimate reward. The way the mode works is a little complicated, so we figured we'd do a separate page explaining it aside from our detailed The Crown Tundra DLC content preview.
Dynamax Adventures Explained: clearing Pokemon Dens to catch Legendary creatures
While you can catch some new and returning Legendary Pokemon in the core story segments of The Crown Tundra, to get access to a range of classics you'll need to take to Dynamax Adventures. Pokemon fans might understand this feature if I simply say it in many ways is acting as a replacement for Wormholes in Pokemon Ultra Sun and Moon, but for those without the 3DS pedigree, let's talk about how they work.
Dynamax Adventures are four-player co-operative mini-dungeons where a team of players tackles a series of Pokemon Battles of increasing difficulty. All battles are Dynamax Battles, so if you've been tackling Raids out in the Wild Area, Isle of Armor or Crown Tundra, you'll be familiar with how these 4-on-1 giant battles work. Just like raids, you can tackle these battles with AI partners, but you'll be better off with real people.
This sounds pretty simple, but within this framework Dynamax Adventures apply a number of rules and effects that mean these are no normal Pokemon battles. These twists are best summarized in a list:
Every player is limited to only one Pokemon. You don't have a party - it's just you and one other friendly creature.
You don't use one of your own Pokemon. When you first start a Dynamax Adventure, you'll be given a choice between a number of randomly-generated Pokemon to use as your own. These Pokemon will be level and ability appropriate for the challenges ahead.
Your HP, move PP and Status Effects carry over from one battle to the next. That means that if a Pokemon gets battered in a fight, you'll go into the next at a significant disadvantage. Because these are Dynamax Battles, the damage output can be very high - so this gets very risky.
Once you defeat a Dynamax Pokemon in one of the Raid Battles in the den, you can choose to swap your Pokemon out for the one you just defeated. This exists as a counterbalance to the carrying-over status between battles - swapping is a play to get your strength back up. However, only one member of a team can take a defeated Pokemon - so you'll need to work with your teammates to decide who gets it. If you can't decide, the game will choose someone at random from those who wish to swap.
The goal is to work your way through the lair. There are branching choices along the way, with which direction you go decided by player votes. You're not actively walking around this dungeon - it's a simple board game style map where you choose which path you want to take which in turn determines what your next Pokemon encounter is.
If you're lucky, you might encounter a small random event along the way that might provide healing or other assistance - but other than that, you're on your own.
The deeper you go, the rarer the Pokemon to battle and catch - and there should be a super-rare or Legendary Pokemon at the end. At the end of the Dynamax Adventures demo we saw, Generation 4 Psychic-type Legendary Uxie was waiting to take on players in a final Dynamax Battle at the end.
Your reward is simple: at the end of the Adventure, you can take home your current Pokemon. That can be one of the ones you picked up along the way, or it could be that you swap for the legendary Pokemon at the end and take that reward home.
Crucially, each player can only get each legendary Pokemon once. That's similar to the Wormholes in Sun and Moon, and means you can't use this feature to farm legendary Pokemon. You'll also get rare item rewards, like the new Ability Patch item, which lets you swap a Pokemon's regular ability for a Rare ability.
As for available legendary Pokemon? Representatives of The Pokemon Company tell us that "more or less every past legendary" is available through the Dynamax Adventures - but as with Raids, there will be version-exclusives to Sword and Shield - depending on which game you have, you'll need to partner up with host players of the opposite game in order to catch 'em all.