Pokemon Sword and Shield Isle of Armor review: a solid if predictable expansion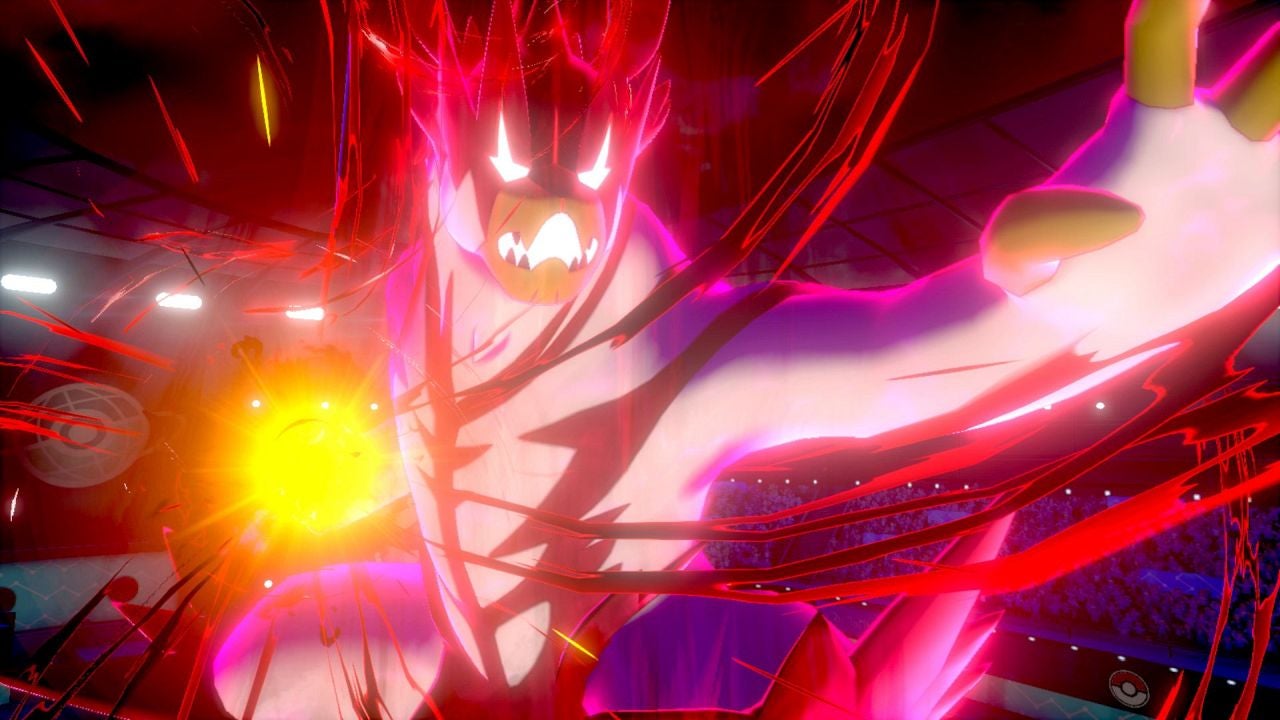 Pokemon Sword and Shield's first expansion isn't earth-shattering, but it continues to define the series' future.
Back when Pokemon Sword and Shield first released last November, it's fair to say I felt a pang of disappointment. That disappointment was no doubt in part thanks to the fact that I'd been dreaming of what a full console-based 3D Pokemon title would look like since roughly 1999, around two or three hours after I first started playing Pokemon Blue.
It perhaps wasn't surprising that Pokemon Sword and Shield didn't live up to that - but it also had a list of issues I stand by, such as a criticism of the game's generally static-looking state in battle, especially in light of the game cutting back on the number of included Pokemon to theoretically allow for a greater degree of detail.
Sword and Shield weren't bad by any means, but like I said, I was a little bummed out. The brightest spot of the game was undoubtedly the Wild Area, an open-ended zone that unhooked the camera and let you explore off the beaten track from very early in the game. In many ways, the Wild Area felt like the true future of Pokemon: a future perhaps too ambitious for developer Game Freak to express right across the experience.
That hypothesis is backed up by the recent release of The Isle of Armor, the first half of Sword and Shield's downloadable expansion pack. In many ways, Isle of Armor seems poised to continue with what the Wild Area started while addressing several key complaints about Sword and Shield head-on by offering a beefed-up post-game and a selection of previously absent classic Pokemon.
This is what The Isle of Armor is, really: it's a better version of the Wild Area. You can start the Isle of Armor DLC regardless of level, meaning you can actually head there within the first few hours of Sword and Shield - but in reality, it's clearly intended as a late-game expansion to your adventure through Galar.
Once you arrive, a short introduction gets you acquainted before turning you loose. Here's a huge new zone with a variety of areas to visit, each with some unique Pokemon spawns of returning favorites.
The titular island brings with it new Pokemon Raid Dens and a story you can pick up and complete for some modest rewards, but other than that it's pretty much business as usual per the setup introduced in the base game's Wild Area. This is no bad thing, however - you can see in this expansion that Game Freak is experimenting with this open-ended design, and the Isle of Armor feels more interesting to explore and more visually varied than the original Wild Area.
The returning Pokemon number 107 in total, which is decent enough. I was always okay with the concept of trimming back the now enormous 'national' Pokedex in the name of making a more manageable game - but returning creatures are always a bonus. There's a few I'm particularly glad to have back.
The story is fairly simple - I enjoyed it well enough, but your milage will vary depending on how levelled you are. It's at its best when it gives you a few light mysteries, like tracking down escaped Slowpoke, but pretty soon you're back into battles, which will be a far more subjective experience. In battle the scaling is modest at best, which means that those who are more aggressively levelled and prepared will find it a breeze. If you've been dipping your toe into things like high-end, competitive 'max raid' encounters, this story won't provide much of a challenge - which is a shame considering the rest of Isle of Armor is geared towards enhancing the experience for the hardcore.
On that topic, the additions specifically aimed at those hardcore players are among the best. The new Cram-o-Matic machine is a clever way to grind some of the most powerful items in the game out, and there's new Gigantamax forms for fan favourite Pokemon - some of them data-mined as far back as the original release.
The Isle of Armor isn't exactly going to blow your mind; it's a simple, iterative expansion, but in elements of its design and presentation, you can see the Pokemon developers getting to grips and coming to terms with a new style of design for the series - and that makes me excited for the future. Meanwhile, if you just want more Pokemon Sword and Shield, it's great for that too - it's a worthy expansion to the game, especially considering it is only the first half of the expansion pass offering.