Online survey hints at Command & Conquer 4 plans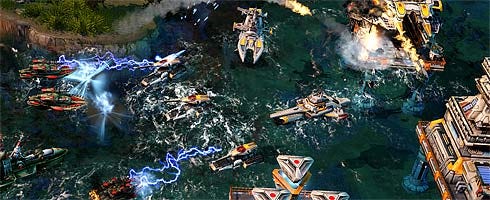 An online survey has detailed potential Command & Conquer 4 traits, such as:
Command & Conquer 4 allows C&C fans to finally experience the epic conclusion to the 15-year Tiberium saga with innovative RPG-like player progression, persistent in both single player and Multiplayer modes, co-op play, and new stylized, live-action cinematics.
There's tons more on Shacknews. EA, obviously, has "nothing to confirm regarding the C&C franchise at this time."