Lost and Damned soundtrack puts emphasis on death metal, Statik Selektah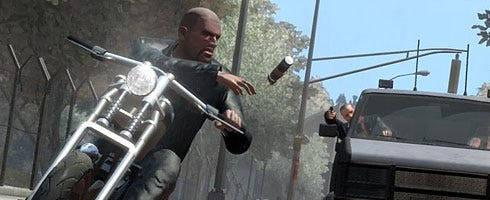 As seen on MTV, Rockstar's $20 GTA IV expansion is adding at least $20 worth of family-wrecking devil music. Maybe even enough to wreck two or three families, if you're lucky.
Radio stations Liberty City Hardcore (death metal), The Beat (hip-hop), Radio Broker (indie), and Liberty Rock Radio (take a guess) will all add new songs to their rotations, while The Beat and LCH will also employ new DJs in these Tough Economic Times, those generous souls.
Rockstar's still keeping the full list of new tracks under wraps, but we'll make sure to let you know the magic eight-ball stops reading "Ask again later."
The link holds all the knowledge. Go look at it.