Kingdom Come: Deliverance - expect a two week wait to fix launch day quest bugs and frame rate problems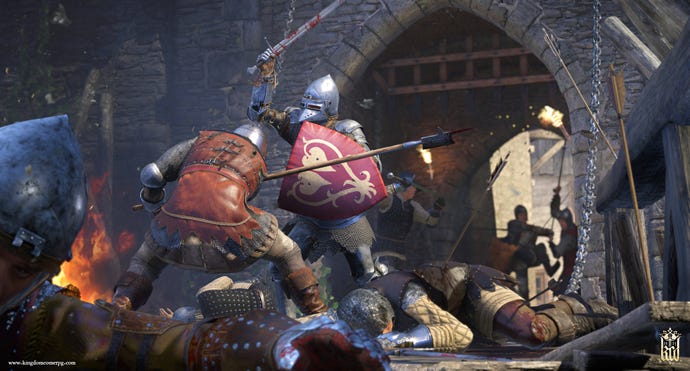 The developer of Kingdom Come: Deliverance is promising to squash bugs that are affecting gameplay - but you're going to have to wait at least two weeks.

The medieval RPG has only just been released today, but gameplay is being hampered by broken quests, poor frame rates and weird glitches.
We've personally seen characters walk through horses and blend together to create monstrous multi-armed humans, among other oddities.
If you're playing on Steam a fix has already been applied for some of the issues, but those playing on console will have to wait for PS4 and Xbox One updates that are coming "ASAP".
According to Dan Vavra from Warhorse Studios, a patch that fixes further quest bugs and frame rates will be around two weeks away, although the developer didn't clarify which particular quests.
"We are aware of the bugs that could happen and working hard on fixing them. Steam has the latest patch already, console owners will get this patch (1.0.3 for PS4, 1.0.0.118 Xbox) ASAP. PS4 patches 1.0.1 & 1.0.2 are the same, the difference is only in the territory.
"The next patch is coming soon and will fix lot of quest bugs and other issues like frame drops. Expected release in approx 2 weeks," he said on Twitter.
These launch day problems follow a day-one patch that weighed in at 23GB and fixed multiple problems with weapon and experience balances, as well as "numerous bug fixes and improvements".
Still, two weeks will seem like a long time to wait for those that paid full price for a game on launch day.
If you're wondering whether to pick up Kingdom Come: Deliverance you might want to wait for the fixes. Until then, maybe pass the time by reading all the review scores.