Kingdom Come: Deliverance reviews round-up, all the scores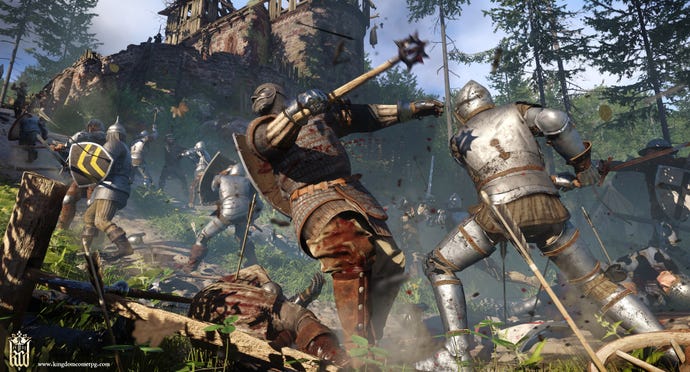 The release of Kingdom Come: Deliverance has been a long time coming, and it's time to find out if it's been worth the wait.
Kingdom Come: Deliverance is an open-world action RPG with many ambitious goals. The game was successfully funded on Kickstarter a little under four years ago, after having raised its initial goal several times over.
Kingdom Come: Deliverance aims to realistically recreate a small town in Bohemia (modern-day Czech Republic) in 1400s Europe. Deliverance puts heavy emphasis on historical accuracy, in everything from NPC outfits and architectural designs, to the way its gameplay works.
The game was described as a "peasant simulator" by some, owed to its presentation doing away with knights and high fantasy concepts in favour of more gritty, real-world and historical situations.
This adherence to realism means the game is going to be harsh. The combat is based on actual fighting techniques used in the era, and doesn't feature the flashy action presentation we're used to seeing in games with a medieval setting. You'll also have to manage stamina, hunger and other needs for your character.
If you're going to be picking the disc version, be aware that there's a big 23GB day-one patch you'll need to download before you can start playing. It brings a great deal of changes and fixes, all of which have been in the works since the game went gold.
Here are the reviews we've spotted for Kingdom Come: Deliverance so far. As always, scores are out of ten except where otherwise noted.
Kingdom Come: Deliverance is out today on PC, PS4, and Xbox One.