Interview: Why Akihiro Hino Thinks Yo-Kai Watch 2 Will Push the Series Over the Top in America
We sit down with Akihiro Hino to discuss Level-5's success in Japan, and how that success will translate to North America with the sequel on the way.

This article first appeared on USgamer, a partner publication of VG247. Some content, such as this article, has been migrated to VG247 for posterity after USgamer's closure - but it has not been edited or further vetted by the VG247 team.
Industry observers watched with interest when Yo-Kai Watch finally began its U.S. invasion last fall. Would it blow up like it did in Japan? It turned out the answer was no... at least in the short-term.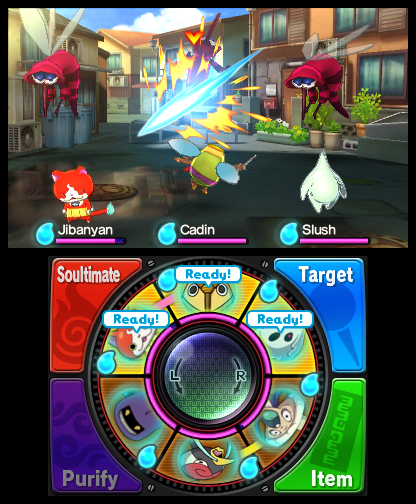 Yo-Kai Watch debuted to generally solid reviews, but didn't sell much more than 400,000 units - not exactly what you would call a crossover hit. Still, Level-5 president Akihiro Hino remains confident that Yo-Kai Watch will succeed given time.
"This trend is following what happened in Japan. In Japan, the numbers weren't really historic [with the original game]. But then it became a big, big social phenomenon with Yo-Kai Watch 2 .So that's what we're anticipating to happen in the U.S," he says.
It's not all bluster. From Hino's perspective, the right pieces are now in place for Yo-Kai Watch to become a transmedia hit. He elaborates, "When we announced the release of Yo-Kai Watch 2 in Japan, the cross-media pieces were all there. And our ecosystem was complete when Yo-Kai Watch 2 was released in Japan. So the fact that there's an entire ecosystem running means that there will be a multiplier effect across every platform. Especially among the ecosystem, what was special was that the Yo-Kai Medal was what the kids collected. By the time we released Yo-Kai Watch 2, every kid had played with the medals, the games, and everything that was associated with the medals. We believe that was kind of important."
Hino concludes, "We already have the TV series, manga, and the toys in place, and we're planning to bring all the other parts of the ecosystem. Everything will happen in time for the Yo-Kai Watch 2 launch."
The game itself won't be a revolutionary leap over the original. It will bring with it new monsters - 184 in total - and it will be possible to befriend bosses, which was not possible in the original. Its biggest change, ultimately, will be its split into separate versions, called Bony Spirits and Fleshy Souls in the U.S.
Hino's confidence mostly stems from the fact that he has been here before. Over the past several years, Level-5 has turned creating crossover hits into something of an artform. In Japan, Inazuma Eleven was a massive success before finally dropping off in recent years. Professor Layton and Little Battlers likewise had success at various points. But Yo-Kai Watch is Level-5's crown jewel, with some even calling the series a Pokémon killer.
They've succeeded in part because their games are fun and immediately accessible to a young audience, but Level-5's has also succeeded on the strength of pure saturation. Over the past few years, Level-5 has flooded Japan with licensed products, which has in turn created its own degee of self-sustaining hype. Credit Level-5 with this though: they have an eye for what Japanese kids like. When they win, they tend to win big.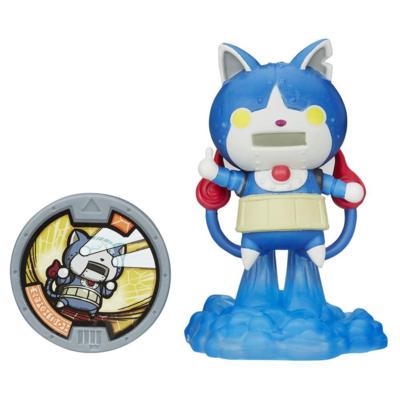 But for all their success, Level-5 has done little to try and recreate their empire overseas. Both Inazuma Evleven and Little Battlers eventually made it over to the U.S., but both flew well under the radar. This is the first instance where you could say that Level-5 is truly going all in here.
So what took them so long? Hino explains, "In Japan, Level-5 is a known company and we have a good relationship with various companies. But here in the west, it takes time to actually build a relationship with some of the big companies. Since Level-5 isn't just known for just its name, we have had to build up a level of trust, which we see as one of our biggest challenges."
Level-5 tasked their western branch with forging the appropriate relationships before making their move. Finally, Hino decided it was time. "We realized that our company was finally mature enough to set up a company here. So we think that was one of the factors."
Since the first game's launch last year, Level-5 has slowly been building up Yo-Kai Watch's presence in North America. The anime launched on Disney XD back in October to solid ratings, and Level-5 has partnered with Hasbro to launch plush toys, medals, and figures. By the time Yo-Kai Watch 2 launches in September, it should be roughly at critical mass.
At least, that's the hope.
A whole new world
Level-5, of course, does not have a perfect track record. Ni no Kuni, their joint project with Studio Ghibli, didn't match expectations. Nor did Gundam AGE, which was an embarrassment for both Level-5 and Namco Bandai. When I bring it up with Hino, he chuckles and shakes his head, "That was a learning experience for me. I had little control over the creative input I could provide, or what I could bring to the project. So that sort of controllability was something that I would be looking for, or that I would be responsible for. And that has become my policy for what projects to work on."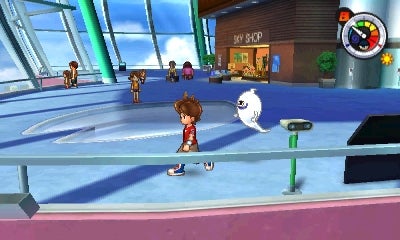 Yo-Kai Watch, of course, has been a huge win for Level-5 - a boon in the face of declining sales for Inazuma Eleven - but it's still hard to say with certainty that it ultimately translate over here. Among other question marks, the Nintendo 3DS was in a very different place circa 2014 - the year that Yo-Kai Watch exploded in Japan - and it's easy to make an argument that the franchise's prime audience in the U.S. has shifted to mobile. Moreover, Yo-Kai Watch benefited from steadily rising momentum in Japan, fueled in part by the mania for the toys (both versions of the sequel came with exclusive medal toys). The sequel was announced after the original Yo-Kai Watch shipped its millionth unit.
At the risk of speaking for all of the nation's five to ten-year-olds, it's hard to perceive similar momentum in the U.S. But of course, there's still time. And obviously, there's precedent for a Japanese monster collection series taking America by storm. Indeed, the concern that its heavy Japanese elements would prove too foreign for an American audience have mostly dissipated.
"The previous titles Level-5 has worked on have frequently had Japanese cultural elements. But it seems like the setting was perceived of being a part of a fantasy, allowing it to be perceived as original more than Japanese. That was how we were successful in the west previously. So when we launched in the U.S., we decided that was what we wanted to do rather than run a heavy localization," Hino says.
But despite feeling like Yo-Kai Watch is more fantasy than Japanese, Hino also perceives the series as being something of a standard-bearer for Japanese gaming. He admits, "I feel like the western developers have maybe taken our place. As a Japanese game creator, I do feel a responsibilty for Japanese gaming to take that place back."
Indeed, Hino hopes Yo-Kai Watch's Japanese origins will ultimately be what pushes the series over the top. "The entire game is something that no one [in the U.S.] can create. It's unique to the market, which is a big differentiation. People perceive this as a fantasy that they've never seen before,and we think we do have a good position for the audience to perceive a unique and attractive game series."
As for whether it's on the verge of becoming a sensation in the U.S., we'll know soon enough.