Final Fantasy XV and Why Certain Japanese Publishers Should Look Towards the PC More Often
STARTING SCREEN | Hey, Square Enix and Sega, you don't have to be afraid of the PC.

This article first appeared on USgamer, a partner publication of VG247. Some content, such as this article, has been migrated to VG247 for posterity after USgamer's closure - but it has not been edited or further vetted by the VG247 team.
Starting Screen is the USgamer staff's weekly column. Check back every Monday as we share our thoughts on the news as well as our favorite obscure RPGs, game music, and more.
This morning kicked off with Square Enix announcing Final Fantasy XV: Windows Edition, a version of the latest mainline Final Fantasy for a number of desktop PC platforms. FFXV: Windows Edition will be available on the Windows Store, Steam, and Origin when it launches in early 2018. The release isn't much of a surprise in and of itself; fans expected that Final Fantasy XV would release on PC, it was just a matter of when.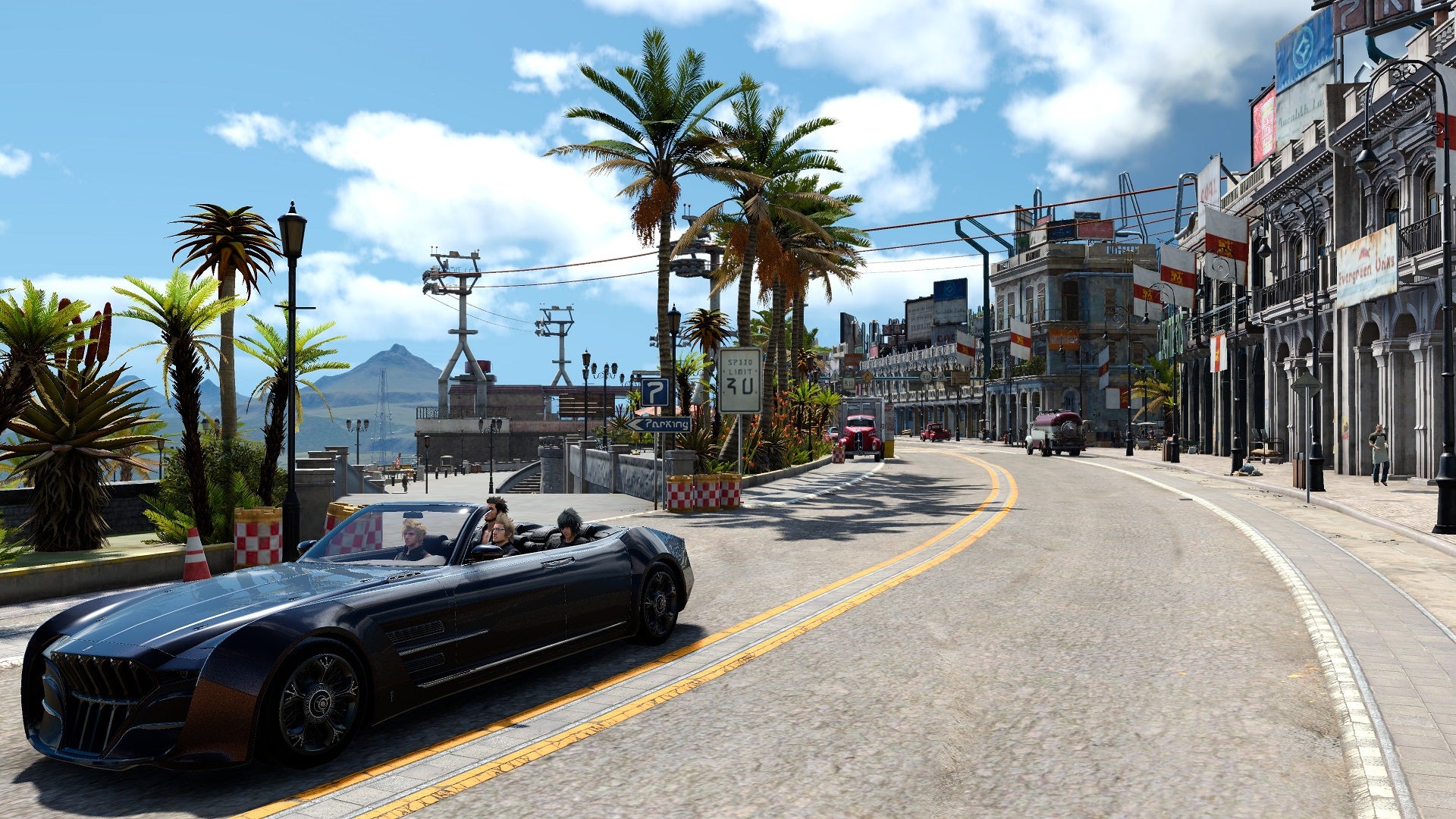 A PC version of Final Fantasy XV was always seemingly on the table, with Square Enix dancing around the idea. Game director Hajime Tabata noted that a PC port would require a great deal work prior to launch.
"If we worked on a PC version what I have very clear is that we would work to provide a better version of what we have now on consoles. We could say that something like this would take us more than a year. We should work to adapt the engine, which is very laborious, and from there to develop its course," he said in October of 2016.
Tabata brought a PC port up in further interviews a few months after the game's initial release on PlayStation 4 and Xbox One. (Mostly because interviewers and fans kept asking where the port was.)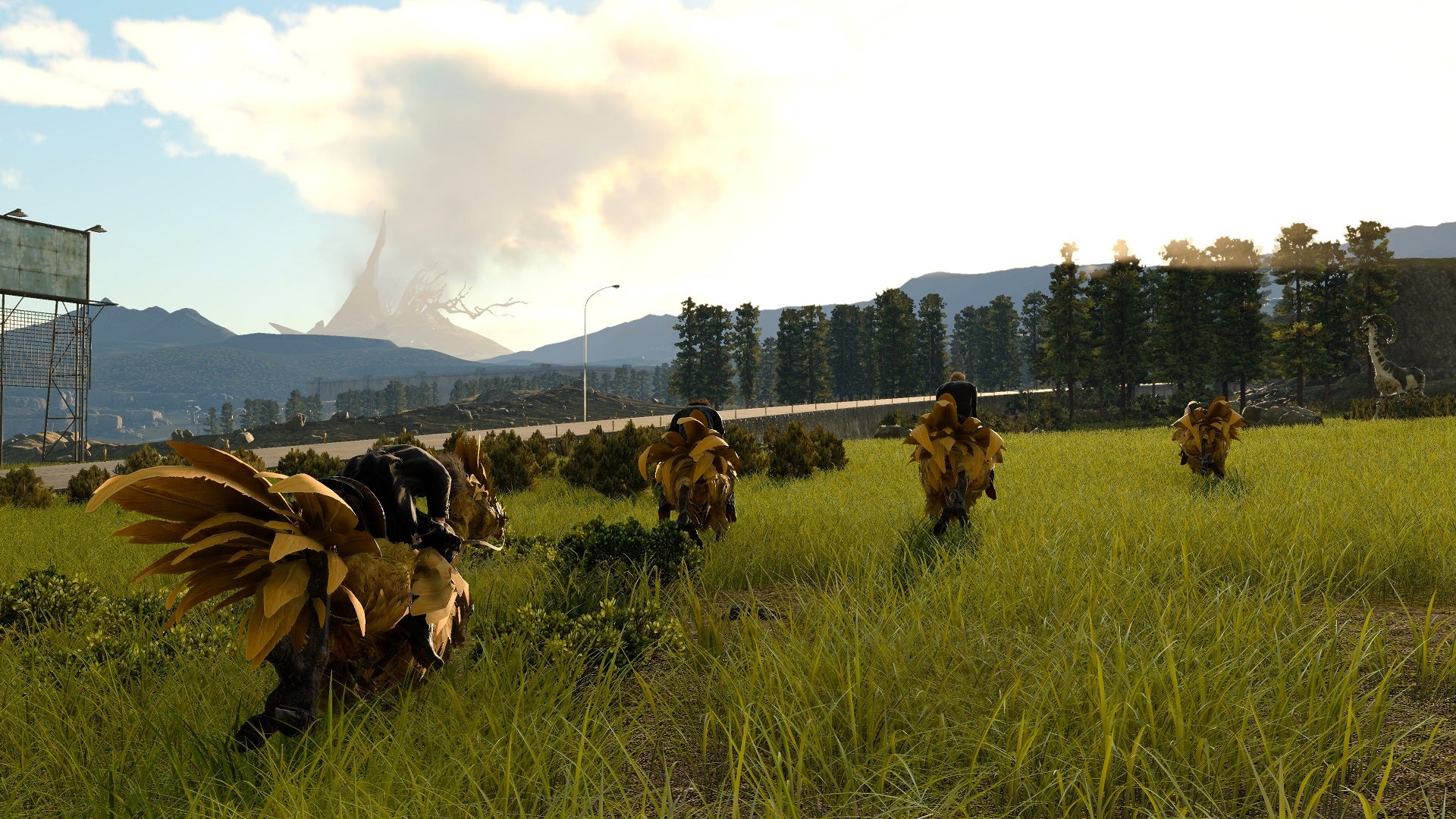 "I'd like to release the game on PC as a technical attempt. I want to show PC users Final Fantasy XV running on high-end machines, and we personally would like to see it, too. Also, I would like to try developing on PC to pursue a unique way of playing with PC-exclusive features like making your own quests and enjoying the world using things like mods," he told Famitsu (translated via Gematsu).
Certain fans have been waiting for this announcement for a long time. While the PlayStation 4 Pro update that came months ago was nothing to scoff at, PC owners prize the flexibility to decide how their experience plays out. Do you want to play at 1080p, 1440p, or 4K? Are you downsampling? Perhaps there are certain effects that you want to turn off in order to hit that smooth 60 fps. Maybe you have a 120Hz panel or a monitor with support for G-Sync or Free Sync.
A studio might throw you some graphical options on home console platforms, but the best case scenario is a choice between better graphics and high framerate, and those options only started to become more popular with the advent of the PlayStation 4 Pro and Xbox One X.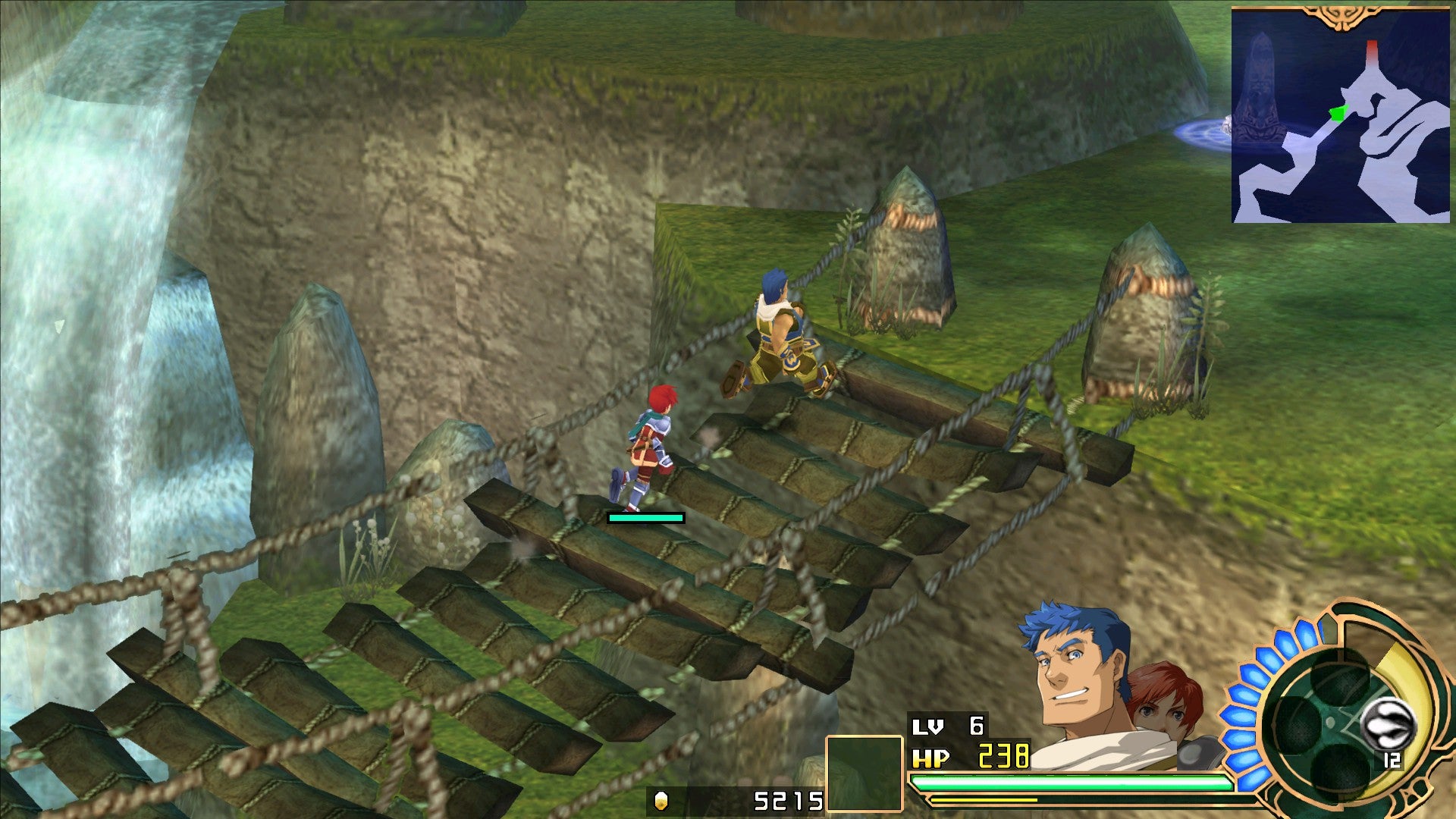 Japanese developers have been slower to support the desktop PC as a platform largely because it wasn't a huge platform in their domestic region. We've previously talked about why this was the case, but it's a situation that Japanese developers and publishers have been adapting to in recent years. Even Nihon Falcom, a studio that's classically been a PC developer has had to learn towards the home console and portable side of development.
"We have a little bit of a hope that should Steam become more and more popular in Japan, that will give us an opportunity to return to developing games natively for PC," Falcom president Toshiro Kondo told USgamer in an interview. "If Steam would've been there to begin with, though, who knows if we would've even made PS4 games. When we were developing for Steam there was always kind of this grass is greener mentality about console gaming and, especially in Japan, the success of console gaming which is kind of what led us to challenge ourselves to start developing for consoles in the first place."
But things have been getting better. Publisher XSEED has been committed to bringing games to the PC, with The Legend of Heroes: Trails of Cold Steel and Trails in the Sky the 3rd having launched on Steam this summer. Nippon Ichi recently brought Disgaea and Disgaea 2 to PC. Spike Chunsoft released the entire Zero Escape series on Steam this year. Capcom is fully onboard with PC, bringing most current releases to the platform, including Street Fighter V, Resident Evil 7, The Disney Afternoon Collection, Mega Man Legacy Collection 2, and the upcoming Monster Hunter: World and Marvel vs. Capcom: Infinite.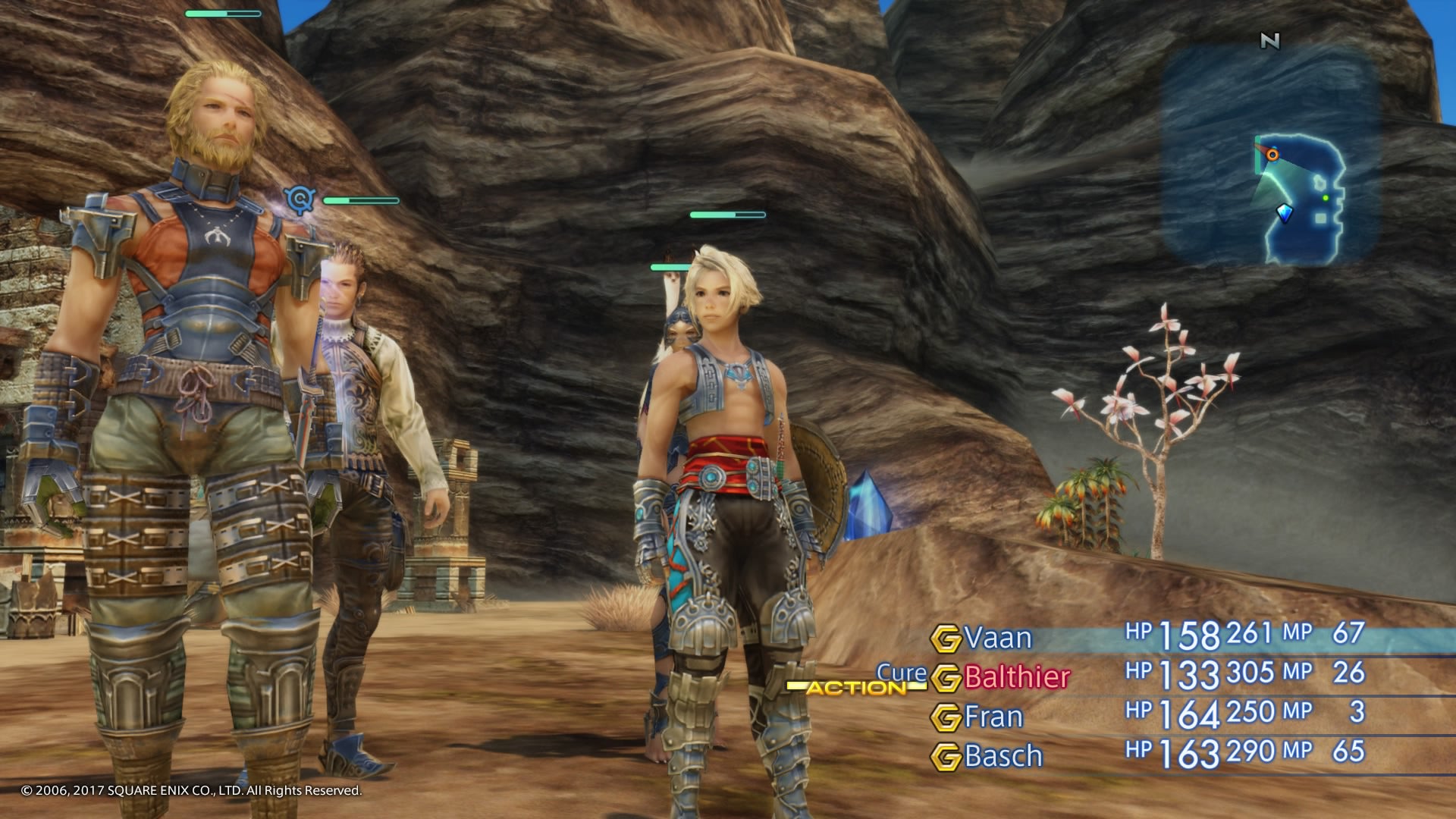 Two major Japanese publishers still shy away from the PC platform for their recent releases though. Square Enix and Sega have dipped their fingers in the water, bringing many of their old releases to Steam over the past few years. Sega has ported Bayonetta and Vanquish over to PC this year. Square Enix has released most of the classic Final Fantasy titles on Steam, starting with Final Fantasy III and running up to Lightning Returns: Final Fantasy XIII.
The holes in those publisher's efforts are noticeable though. Sega and its subsidiary Atlus are missing key releases on PC, including the Yakuza series, the Shin Megami Tensei series, and its Persona spin-offs. Square Enix just announced Final Fantasy XV, but its overall PC release efforts are hit-and-miss. The recently-released Final Fantasy XII: The Zodiac Age is only on PlayStation 4 (to be fair, it's not even on Xbox One in this case). That's joined by upcoming games like Dissidia Final Fantasy NT (PS4) and Dragon Quest Builders 2 (PS4, Switch). Kingdom Hearts has never been released on desktop PCs, despite being on almost every other platform under the sun.
It's hard to completely pin down the reasons behind these major Japanese publishers skipping the PC. Sega Europe's senior vice president of commercial publishing John Clark said that he talks to the Japanese side of Sega about bringing games like Persona and Yakuza to PC, but nothing has come it. His comments also point to him having to explain the platform to veteran developers who might be worried about piracy or mods destroying their crafted experiences.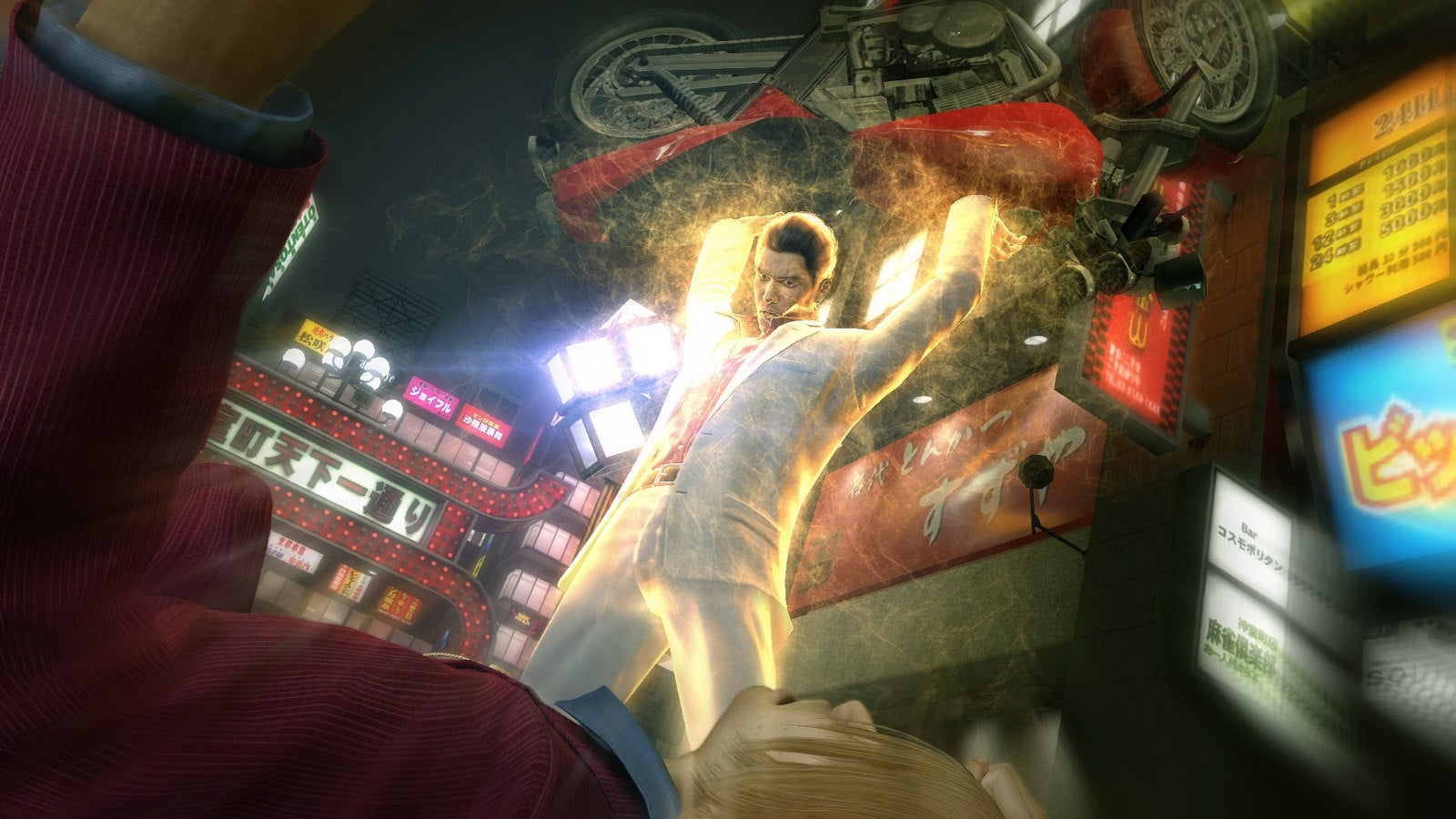 "It just makes sense that we all talk together about extending all of those, incredible IP, across to Steam and recognise the fact that the PC audience adds to those community and consumer experiences, it doesn't detract from it and it isn't anything that they need to be concerned about, so... those conversations definitely happen," Clark said earlier this year.
"We don't feel that anything is off the table in terms of these conversations. The fact that as an organisation, we're having these [conversations], they're healthy conversations, they're constructive, we recognise the value, we recognise the value of the community, we recognise the value of the IP," he added.
Having games on PC means continuity; as long as there's no licensing issues or publisher shenanigans, I can buy classics like Fallout 2 or Planescape Torment and play them right now. On another platform, that can sometimes require an owner to find their older consoles if they're not already out and hooked up to a television. Final Fantasy XIII isn't playable on my PlayStation 4 or Xbox One, and my PlayStation 3 is in storage, but I can buy and play the PC version today, tomorrow, or years from now.
A PC release may also mean that enterprising fans can mod your game, and yes that can go in unsavory directions, but it's not really a huge problem. Many of the best-selling games worldwide are on PC and most are games that lend themselves to modding. Grand Theft Auto V, Elder Scrolls: Skyrim, and Fallout 4 are games that have had very long tails in sales because fans are able to mod them. Modding allows an outlet for creativity and community. I'm not huge on using mods myself, but I understand how they can bring fans together or create new fans.
I don't subscribe to the idea that PC and consoles are competing platforms. I enjoy my PC. I enjoy my consoles. I understand why folks may have a preference for one or the other. Instead, I think they're complementary platforms, with the PC providing a place for developer's games to reach their heights while consoles can provide an simpler, more consistent experience. What PC brings to the table as one long-lived platform is the ability to release your game and know that players can still access it as the console generations move on. I want that for the best games from my favorite Japanese developers and publishers.
Don't be afraid, folks. PC players don't bite.
Nadia's Note Block Beat Box: The Sun Rises (Okami)
Though I've been featuring music from classic SNES games across the past few weeks (in honor of my SNES Classic game reviews!), I'm going to diverge for a minute and highlight a sunny song. I mean, there was an eclipse today, right? Gotta honor the event. Gotta renew the contract. Gotta seal it in blood.
Ahem. Anyway, no song praises the sun as epically as The Sun Rises, the final battle theme for Capcom's Okami. This is as rich and stirring as final boss music gets, in my opinion. Amaterasu's defining struggle against the darkness incarnate, Yami, is good listening on any day of the week, but it's especially poignant today, when the moon devours the sun for a short time.
"As the darkness tries to cover all, forget not the warmth of purifying light. Prayer is power. Power is prayer."
Mike's Media Minute
Since I wrote this week's Starting Screen, my contribution to the Media Minute is going to be a short one. If you're an older fan of the Disney Afternoon, you owe it to yourself to watch the new Ducktales. The video above is the full pilot episode, legally streaming on Disney XD's YouTube channel. I've seen a lot of poor reboots, but Ducktales is a joy from beginning to end. The voice cast is amazing, the updates to certain characters are novel, and the humor lands more often than not. I'm looking forward to seeing more of Ducktales in the future, but for now, I'm glad to see it back.
Think we could get Darkwing Duck next?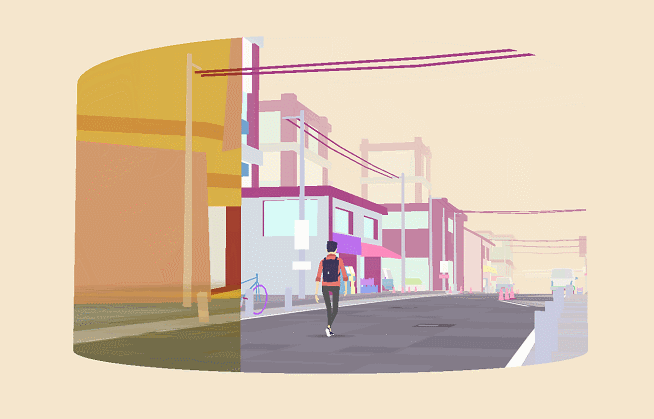 Caty's AltGame Corner
Like Roots in the Soil, from the development duo The Space Backyard, is essentially an interactive poem. You follow two men as they walk down equally lonely roads; one is in a decrepit, post-apocalyptic landscape, the other in a brightly-hued modern one, complete with trains zooming overhead. The two places parallel one another, even if their aesthetics, music, and color palettes are the exact opposite from one another. The interactivity in Like Roots in the Soil stems from your ability to watch both the character's walks play out in real-time—all you have to do is click the cylindrical shape around. The whole experience is only a few minutes long, but it's worth the journey if you have a capable PC or Mac.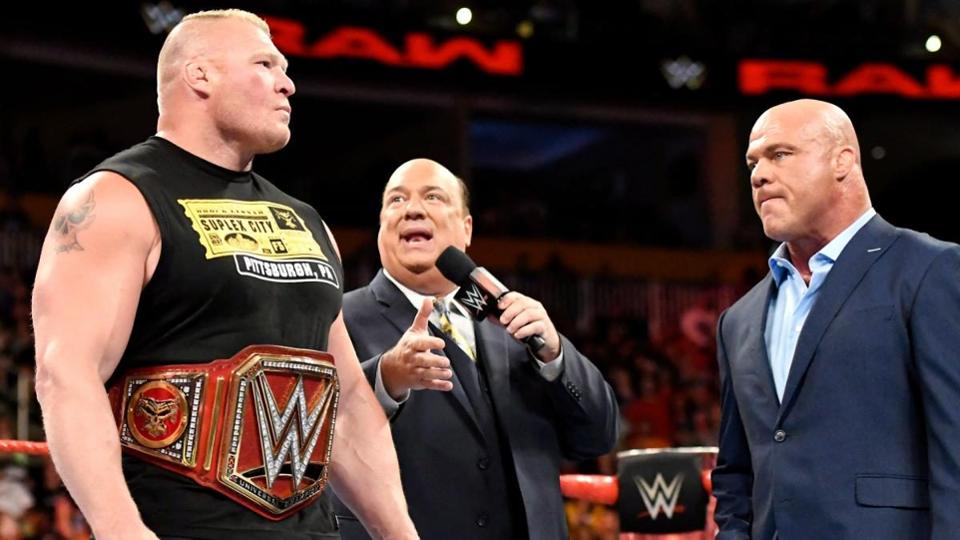 Matt's Monday Mornings
Hello! I was gone all last week on a secret mission, but I'm back now. Unfortunately I was sick most of the weekend so there wasn't a lot to fill y'all in on. I played a bunch of Sonic Mania which was fun, but most of my weekend was spent lying in bed.
I did watch Summer Slam on Sunday yesterday and that was great. The Fatal 4-Way between Brock Lesnar, Braun Strowman, Roman Reigns, and Samoa Joe. Now, aside from my giant T-Rex boy Braun Strowman, I'm not a huge fan of any of the wrestlers on the card. But man did that match really make me care about all of those wrestlers. Strowman throwing Lesnar through multiple tables was a particular highlight. Anyways, yeah. Bed rest and wrestling. Pretty good weekend I think.
This Week's News and Notes
Got a tip? A question? Want to reach out to the USgamer team? Drop us a long at usgamer@usgamer.net!