Final Fantasy Versus XIII battle screens get out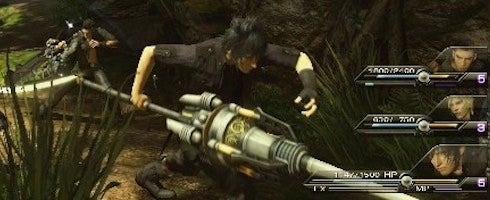 A couple of Final Fantasy Versus XIII screens have surfaced online, in case you wanted something to remind you why you have preorder ticket in your wallet old enough to be in kindergarten.
As far as our Google Translate interpretation powers go, Famitsu thinks this is one of the first exposés of FF Versus XIII's battle system.
Three gameplay screens have been posted, along with two cinematic shots. Check them out at the link above.
Apparently, the party can hold up to three characters at one time, "prince" Noctis and two companions. Noctis is seen weilding a huge firearm of some kind, and Versus' environmental weapons - in this case, some sort of turret - are highlighted.
FF Versus XIII swam back into public consciousness following Square Enix's production event, and even managed to produce a trailer.