Fallout 76: Where to find your Tricentennial Edition DLC and skins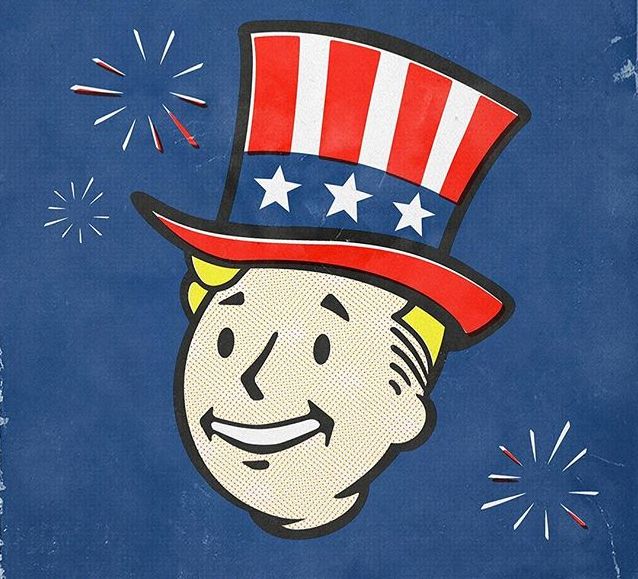 Fallout 76 is live and if you've bought the Tricentennial Edition you start the game with a whole stack of skins and decorations for your camp.

Unfortunately this additional DLC isn't necessarily available to you right away, so you'll need to do a little bit of fiddling around in the store and the game world to apply the exclusive content.
Firstly, Tricentennial Edition owners get access to the following; Tricentennial Power Armor skins for the T-51, T-45, T-60, and X-01 Power Armors, Tricentennial Weapon skins for the 10MM Pistol, Hatchet, and Laser Rifle, a Vault Boy Mascot Head, an Uncle Sam Outfit, a Vault Boy Saluting Emote, Tricentennial Workshop Posters, and a Tricentennial Commemorative Photo Frame.
Technically all of this is available as soon as you start the game and you can equip it or use it to decorate your camp straight away. Just head to the Atomic Shop from the options menu to see all your items.
The camp items can be used to liven up your camp straight away. The skins are available too, but you'll need to have the item in-game before you can use it. So you'll need to find or craft the Power Armors or weapons before you can apply the special Tricentennial skins.
To do so, use the workbenches in your camp. Clothing, armor and headwear can be customised at the Armor Workbench, and guns and melee weapons can be customised at the Weapons Bench.
The first camp you'll find to use the equipment is the Overseer's Camp, which is one of you first missions as soon as you leave Vault 76.
If you're looking for more help, here's how to find your first set of weapons and other beginners tips for Fallout 76.
And if you're playing on PC, here's a quick fix to making Fallout 76 look much better.