Fallout 76's dupe hunters are the new griefers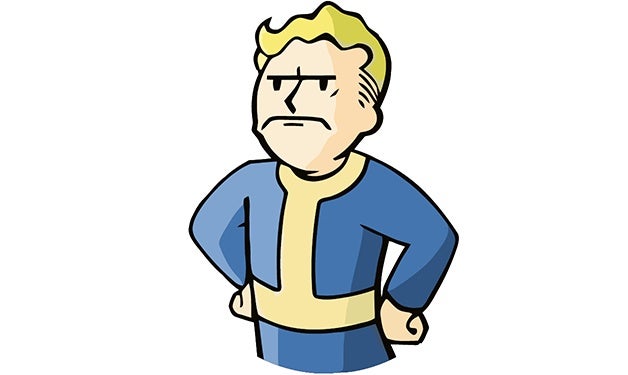 The Fallout 76 community is turning toxic in its efforts to police cheaters.
Whether it's players burning with the flame of self-righteous justice, or a bunch of griefers just looking for an excuse to be utter turds, the Fallout 76 community has got a problem and its using dupers to justify it.
Duping has been an issue in the game since the discovery of an exploit that allows players to replicate items in their inventory, resulting in a ton of high tier items flooding the game and being sold for real-life cash. People using the exploit create an alt character - usually low level - to load up with their illicit gear.
So now, high level players who have been slogging their way through post-apocalyptic Appalachia, have taken it upon themselves to enact swift justice on likely-looking candidates, presumably meting out the punishment they feel Bethesda has neglected to enact.
The problem with this is that no one appreciates it when jumped up prigs who can't seem to mind their own business decide to police their peers. While dupers are annoying, Bethesda is taking measures to patch out the glitch with the latest update. Admittedly it's not the first time the company has claimed to have fixed the issue, with a late December patch purporting to have done the same. Regardless, it's aware of the problem and is on the case, but that hasn't stopped wannabe do-gooders from ruining legitimate players' fun.
Take this Reddit post in which TGriff97 introduced his girlfriend to the game, and built up a camp, only to have four high level players sweep through and trash everything.
"Upon messaging the guy to figure out why he leveled this base he said, 'I'm not stupid, I know it was a stash' and proceeded to treat me like I am one of those dupers who are ruining one of my favorite games," he writes.
Another Redditor in the same thread recounts being killed by a level 170 player, writing, "I had a level 170 guy show up while I was giving away low level guns to out of the vault characters. He came and killed me and took my shit then was like 'what the fuck dude, where is all your shit, I thought you were a duper'. He kills me to be a hero and expected me to have stuff, which i didn't cause I give it away, then was mad I wasn't muling or duping."
The problem seems to be escalating, and a new thread on these vigilante dupe hunters popped up on Reddit yesterday. It's full of anecdotes of players being confronted by these self-appointed inquisitors, throwing around accusations and threats of reporting, and generally being annoying anal fissures.
Self-congratulatory posts on Reddit are appearing with players patting themselves on the back for killing suspected dupers.
This particular player's suspicions were roused when their target server hopped after realising they were being watched. Calling themselves the "cop of the game" they followed their mark, lured a Scorchbeast to their location, scooped up the dropped loot once the player was killed, and dumped it all on another server. They even contemplated sharing the ID of the player they had killed.
If you're a low level player who's been at the receiving end of a magnanimous benefactor, or have made an alt character to carry your perfectly legitimate loot around, just be aware that these sanctimonious little fart sniffers are out there.
We can only hope that once the console patch drops tomorrow, the dupe glitch will be gone forever, and we're left with good old-fashioned griefers who mess up your shit just for the pure joy of it.
While dupers may be a thing of the past following the update, some players are still filling up their inventories with ill-gotten weapons and gear after accessing a developer room that contains every item in the game.
Bethesda is automatically suspending the accounts but that hasn't stopped some people from transferring the goods to alt characters before they're intercepted.
If you'd like an online Bethesda experience that's less fraught with bugs and a-holes, why not give The Elder Scrolls Online a whirl? Alex will tell you all about how marvellous it is right here.