Doom Eternal lets you play as a demon and make slayers' lives a living hell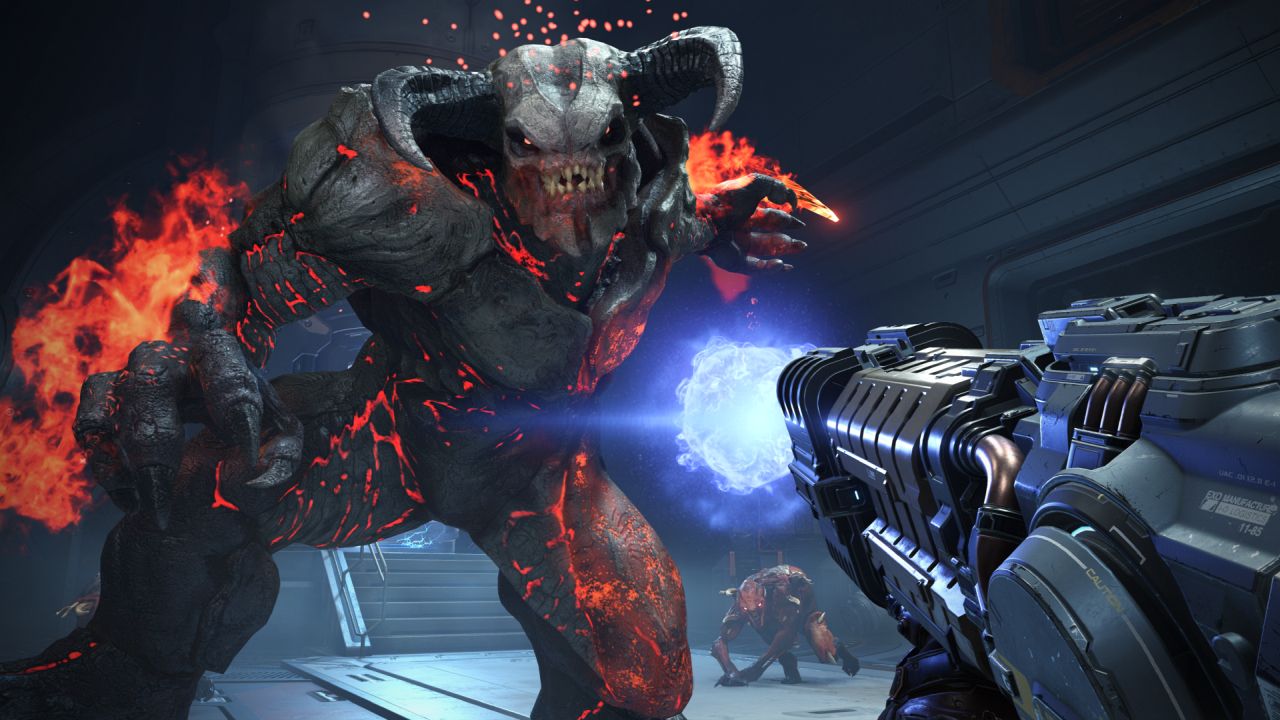 Doom Eternal was one of the main stars of the QuakeCon 2018 keynote, and we've pulled as much information as possible from it.
Additional information was provided for Doom Eternal today, we were given our first look at gameplay, and confirmation of a Switch release.
During the QuakeCon 2018 keynote, id Software's Marty Stratton and Hugo Martin gave everyone a look at the sequel.
One of the coolest takeaways was the ability to play as a demon and make life a living hell for other players. Even better? You can team up with others and form your very own demon gang to hunt other players.
How it works is similar to Dark Souls, as it's basically a multiplayer invasion. Kirk was sitting in the audience during the keynote at QuakeCon 2018, and he seems pretty excited about the mechanic.
Speaking of demons, there will be twice as many enemies as in the previous game. Players will recognize some have returned, like the Arachnotron, and have been given a bit of a makeover. There will also be new ones and other creatures complete with their own lore. And each time you hit one, it will start to break apart little by little.
Along with that fun bit of information, id Software also showed off some of the different abilities and weapons players will be using. One of the weapons is the Super Shotgun Meat Hook modification, as if a normal meat hook isn't scary enough. There's also the extendable blade.
One of the new abilities in Doom Eternal is dash movement, which will come in handy when needed.
A standalone video of what was shown during the keynote hasn't been released, but once Bethesda pushes the button, we'll pop it in here. Until then, can watch it at the 1:09:10 mark above. Hitting play should take you straight to the start of it.
Here's a short list of Doom Eternal features Bethesda sent over:
Slayer 2.0
Unleash the overwhelming power of the DOOM Slayer. With updated armor and an arsenal of new and improved equipment, including a shoulder-mounted cannon with flamethrower, extendable blade, and a new dash ability, you're faster and deadlier than ever. Destroy every demon in your path with an upgraded array of guns and mods, including the Super Shotgun's new Meat Hook attachment to pull yourself point blank with the faces of hell.
Rip More, Tear More
Obliterate more demons than ever before, each with their own attacks and abilities. Fan-favorite classics such as the Pain Elemental, Archvile, and Arachnotron make their return, while a horde of totally-new demons join the roster including the DOOM Hunter and corrupted Marauders. DOOM Eternal's "destructible demons" system takes your power fantasy to new levels by ensuring that every trigger pull has never felt better.
All-new Invasion
As the Slayer, allow real players to invade your campaign as demons for a dramatic and unpredictable twist anytime you're playing the campaign. Or join the ranks of the damned yourself as you become a demon and invade a friend or other player's campaign. Invade others either by yourself or with another player, as part of a hunting party, to give the Slayer a true taste of Hell.
We're Not on Mars Anymore
Rip and tear across epic, never-before-seen worlds. Witness the tumbling skyscrapers of Hell on Earth; battle through an invasion of the mammoth BFG 10,000 on Phobos; and discover the ancient secrets of the DOOM universe. With idTech7, every environment is brought to life in unprecedented detail.
Doom Eternal does not have a release date as of yet, but it's in the works for PC, PlayStation 4, Switch, and Xbox One.
Doom Eternal Concept Art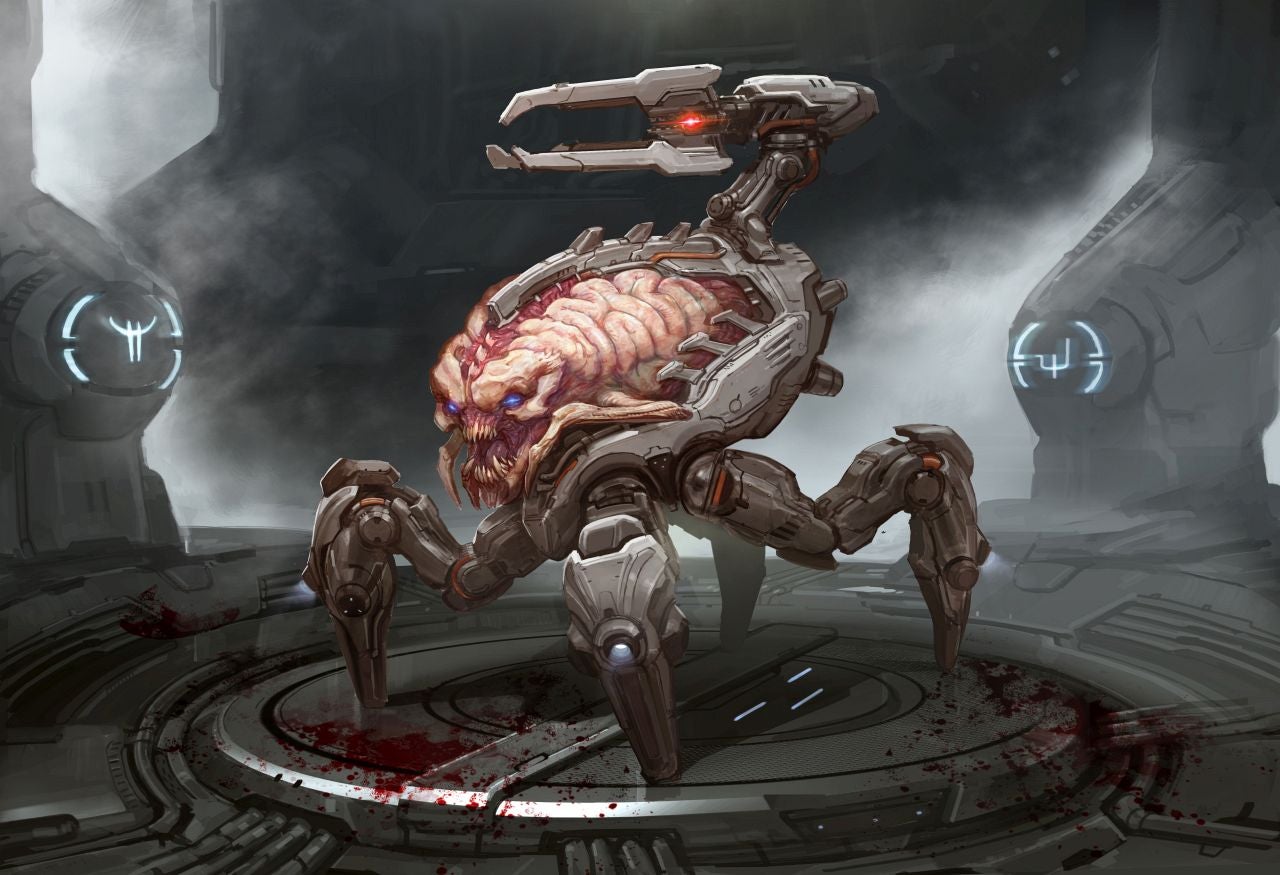 Doom Eternal Screenshots