Don't Starve Switch Edition releases on the eShop next week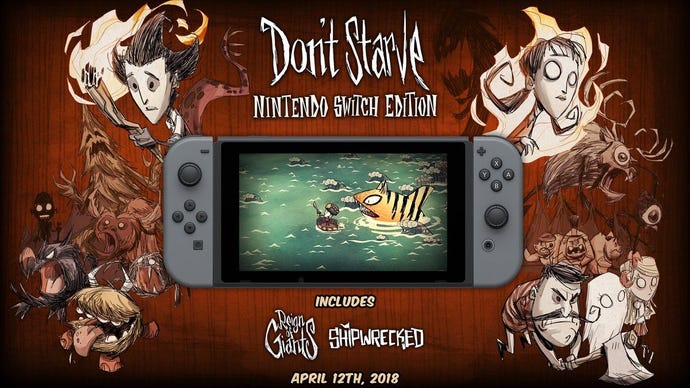 Don't Starve is coming to Nintendo Switch next week.
Klei Entertainment has announced Don't Starve: Nintendo Switch Edition will arrive on the Nintendo eShop Thursday, April 12.
This is a great opportunity for those who missed out on the Don't Starve: Giant Edition when it released for Wii U in 2015.
Don't Starve: Nintendo Switch Edition will include the Shipwrecked and Reign of Giants expansions, which are both fabulous.
The game won't cost an arm or a leg either. You can pick it up for $19.99 or the regional equivalent.
For those who play the base game on Steam, don't forget about Hamlet, the single-player DLC in the works.
In Hamlet, Wilson has found the portal to the origins of the Pigmen, and he's off to explore their civilization.
Announced in September 2017, the expansion is set to arrive sometime during the first half of this year. We added that to our Steam wish list the moment the option went live, truth be told.
Don't Starve is currently available on Android, iOS, Linux, Mac, PC, PS4, Vita, Wii U and Xbox One. And soon, Switch.