Don't Starve: Shipwrecked hits Steam December 1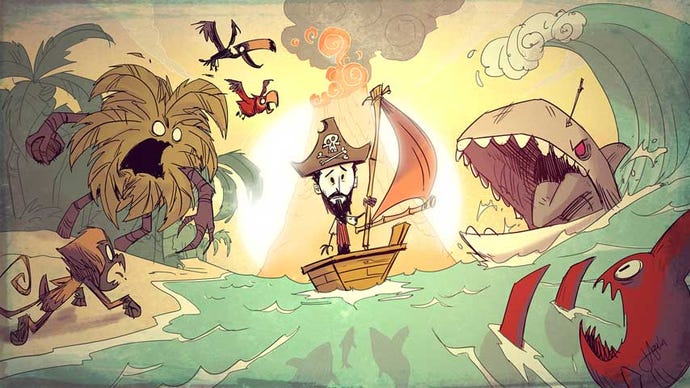 Very good news for Don't Starve fans, but a terrible trial to any of Steph's family members who expect her to contribute to holiday preparations.
The latest Don't Starve expansion, Shipwrecked, will release via Steam early Access on December 1, Klei has announced.
The initial version adds new seasons, creatures, biomes and "many other exciting ways to die". Klei will regularly release content updates over the following weeks.
The developer used Early Access to soft launch the base game and the Reign of Giants expansions, both of which benefited greatly from back-and-forth with the community.
"Frankly, we'd be fools to not involve you again when it comes to the development of Shipwrecked," Klei wrote on its blog.
Only PC players can join the fun, unfortunately; Linux and Mac builds aren't due till full launch, and consoles and mobile aren't on the table. (Yet?)