Do We Still Need E3? Developers Across Gaming Weigh In
Ahead of today's E3 2020 cancellation, we spoke to numerous developers about E3's place in our industry.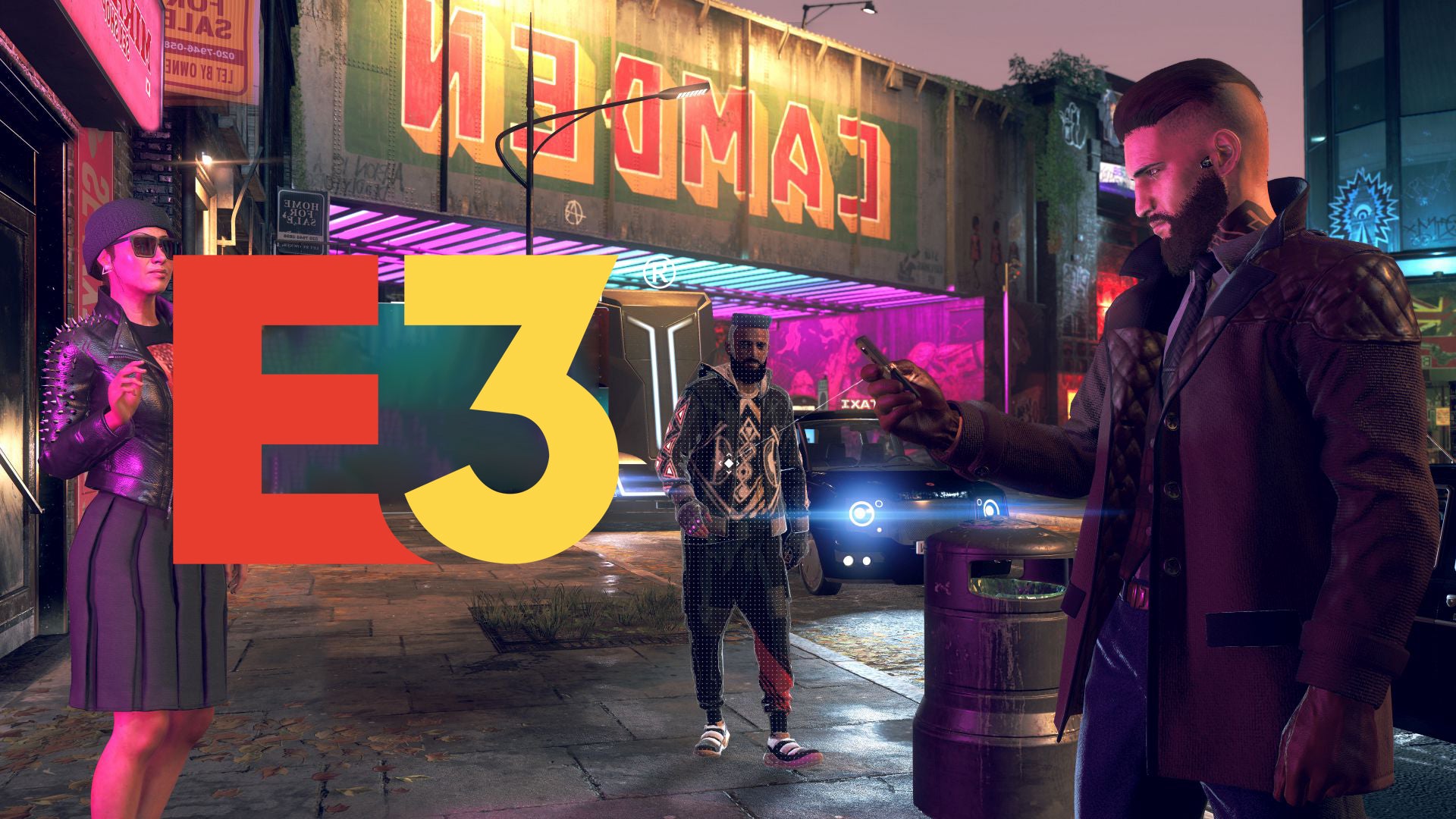 This article first appeared on USgamer, a partner publication of VG247. Some content, such as this article, has been migrated to VG247 for posterity after USgamer's closure - but it has not been edited or further vetted by the VG247 team.
The Electronic Entertainment Expo isn't happening in 2020. Amid the spread of the COVID-19 novel coronavirus and major publishers like Sony declining to attend, the Entertainment Software Association decided to cancel the event. There's been an almost an audible sigh of relief; the ESA feels like a student happy about a snow day on the eve of a presentation they weren't prepared for.
Nevertheless, times have changed. The rise in digital video, including YouTube and Twitch streaming, means it's easier than ever for game developers to reach an audience. Nintendo ran its first Nintendo Direct in 2011, and now people are hungry for them. Bigger publishers are already pivoting to digital events—Microsoft and Ubisoft said as much earlier today—and the price is far cheaper than building a massive booth on the E3 showfloor.
In a world with PAX, Gamescom, YouTube, Twitch, and more, can E3 still be relevant? It's a question that has torn at the industry as publishers and developers find space away from the show, and it's now a more pressing one in the face of E3 2020's cancellation. USgamer spoke to a number of developers about E3's place in our industry, ahead of today's news.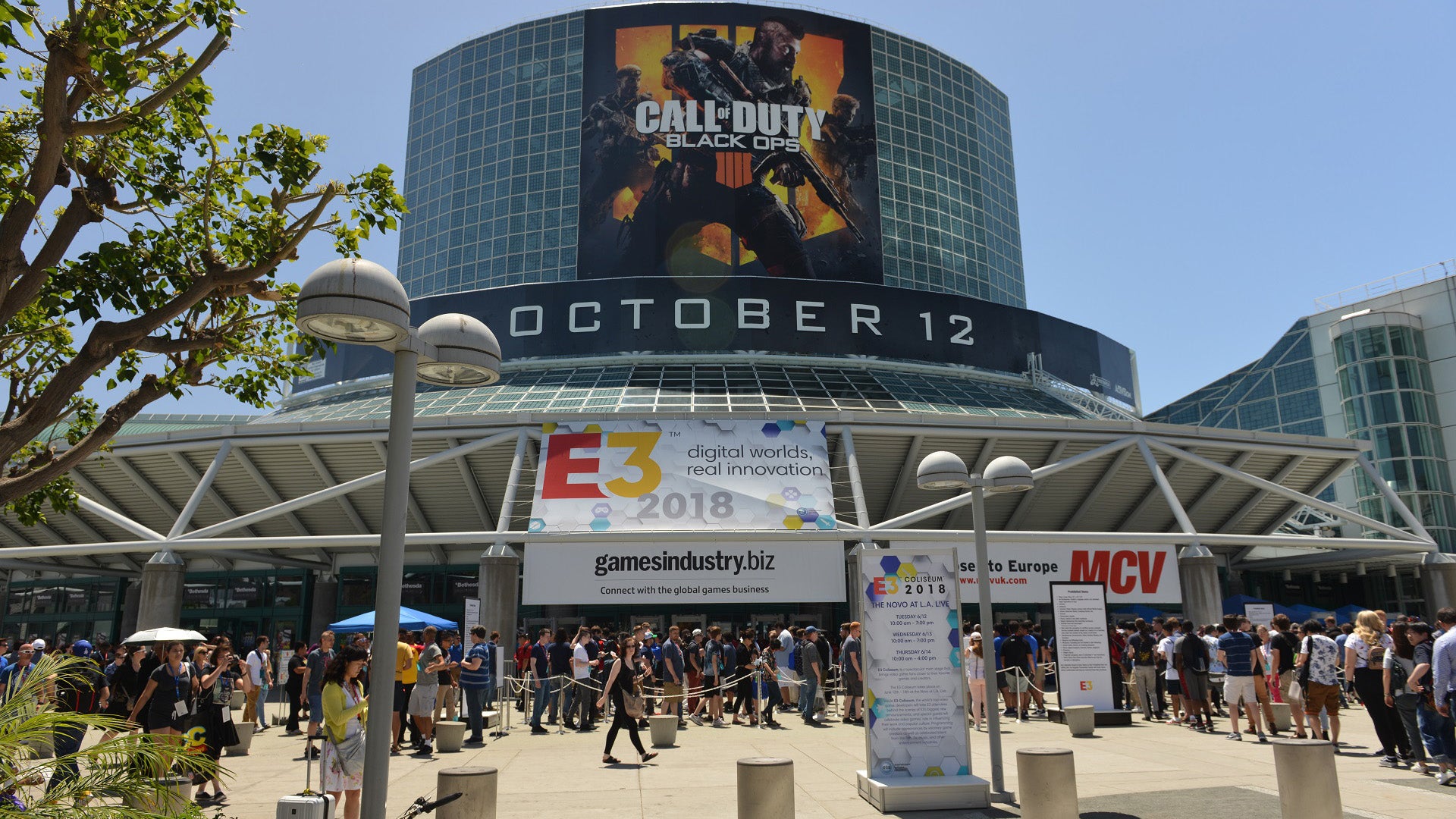 For some developers, the time for the show has passed. They no longer need it to reach out to their audience, and, to them, it's more important to see the passion found at more consumer-centric events like PAX or Gamescom. "To me, no, I haven't been for years. I'd rather come to PAX," says Alex Ward, co-founder of Dangerous Driving 2 developer Three Fields Entertainment, who previously worked on the Burnout series. "PAX reminds me of the early computer shows in the 80s in England. I used to go to Tokyo Game Show in the heyday, right? This is a lot more like that. I was there for the unveiling of the PlayStation, or the unveiling of the GameCube, or seeing Jet Set Radio for the first time on the Dreamcast."
For Ward, shows like PAX are also the driver of a new generation of game developers, similar to the way 1986's OutRun inspired him to become a developer. He notes that the community now has access to the same tools, and hopes the industry "can channel this passion and enthusiasm into a new generation of people making games." That's the kind of growth that can only come from a consumer-centric show like PAX, rather than the more business-aimed E3.
"This is a Heartbreaker"
Still, E3 continues to hold a special place in the community as the mecca of gaming. For a long time, E3 was the destination; the pilgrimage you made if you really cared about games. Going to E3 was a sign that you had "made it" within games.
"This is a heartbreaker. So, when I was a young boy, E3 was this massive beacon of 'This is where the games industry comes to reveal their secrets to the world.' I will always have a soft spot for E3," says Chris King, co-founder of 20XX and 30XX developer Batterystaple Games. "I always wanted to go to E3, but it was never super relevant because it tends to be more relevant to larger-scope developers. I would be very interested in E3 now, but I think it's lost the public's trust. I think it has some work to do to rebuild that trust. If it's able to do that, I think the show can still stay relevant, but it's a major 'if'. It has some healing to do."
The need to rebuild trust stems from the ESA accidentally leaking the personal information of a large number of media and content creators. The video game trade lobby has made statements about the leak, but they've lacked a full, formal apology and anything approaching actual restitution. Some media outlets were already planning on skipping E3 because the ESA's response was seen as underwhelming at best.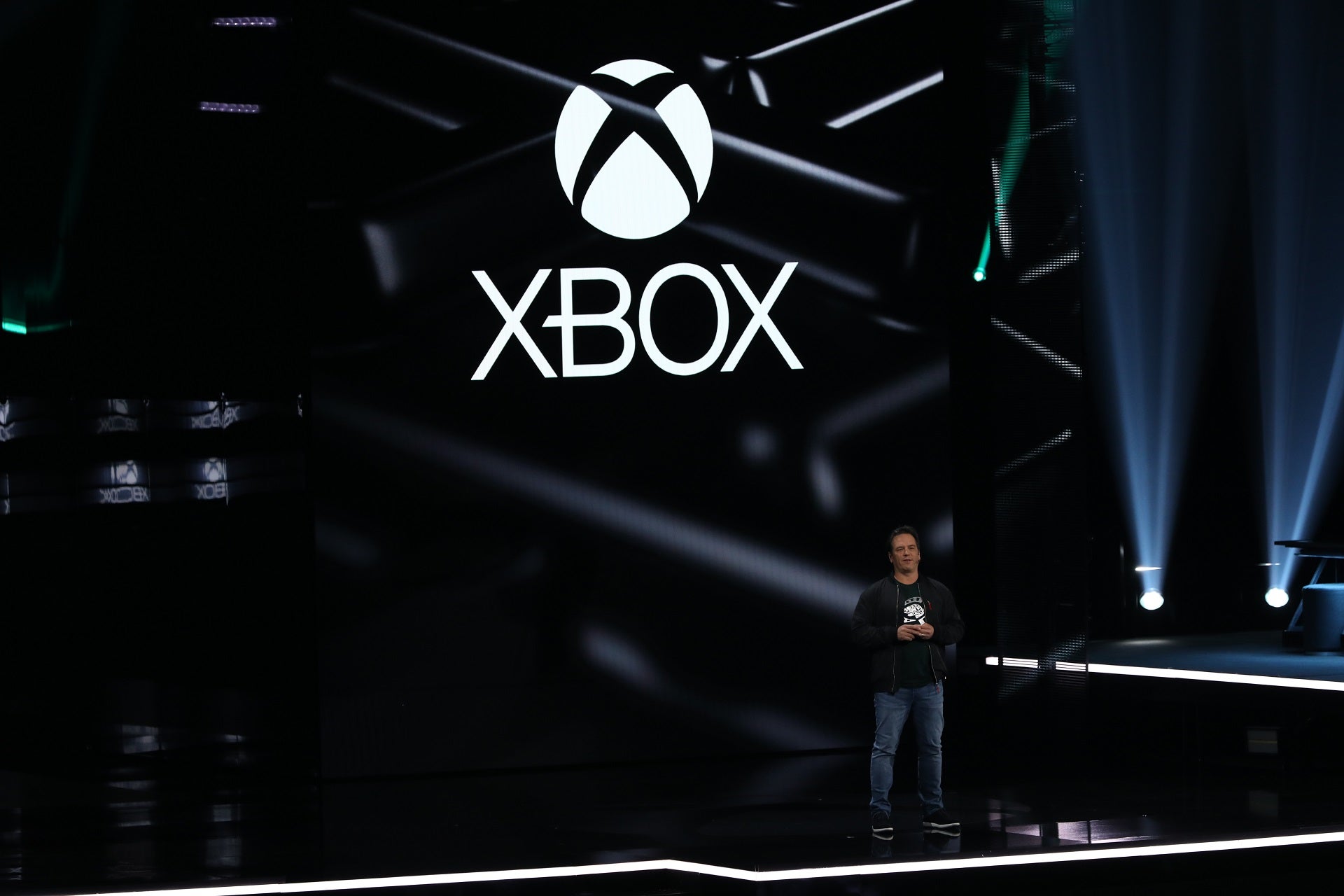 There's also the space behind closed doors at E3. The show has always technically been business-focused, as a place for publishers to let retailers and other developers know what was coming. Behind the glamour of the presentations, there were always business meetings happening and connections being made in the shadows. Smaller developers would find publishers to back their games at E3.
"I mean, it's kind of a classic, right? It's the original one. I think E3 is still a draw, especially for the business-to-business component," says Magic: Legends executive producer Stephen Ricossa. "I'm not here [at PAX] making deals. [PAX] is more business-to-consumer and press. I'm talking a lot more with other developers at E3. I think it has a purpose and a place in the grand pantheon of shows."
Those meetings can still happen at other shows, especially if publishers and developers know what's happening ahead of time. Shows like the Game Developers Conference, DICE, Gamescom, PAX Dev, the GamesIndustry.biz Investment Summit, Rezzed, and others are more business-focused. And if you're trying to announce your game to the world, The Game Awards is growing in importance.
"Either we find a good partner, like we did here at PAX with Unity and Overtone, that can help us do this and we take the opportunity to do it together with them, building our relationship together," says 10 Chambers Collective co-founder and Grand Moff Svante Vinternatt, who is currently working on the co-op shooter GTFO. "So some conference here or there wouldn't matter too much. We don't really want to spend too much of our own money doing that anyway. And it might be a good thing for the game maybe, that we have more time to actually build the game and not end up being nine hours jet-lagged for the week."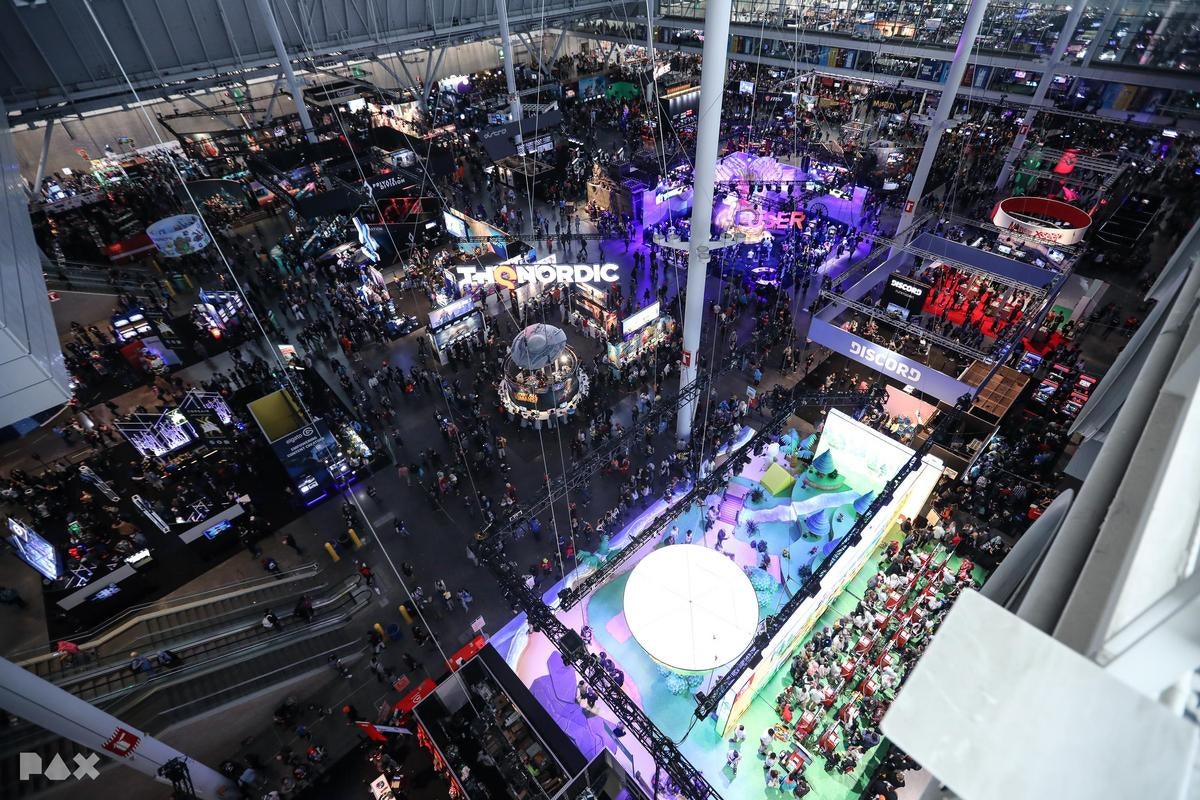 Developers like Giant Squid have seen their names being established during an E3 reveal. "I think we've had a couple really great experiences at E3—we announced Abzû at E3 and it was a huge deal for us. It really put us on the map in a way that we couldn't have done elsewhere at the time," says Giant Squid creative director Matt Nava, who is currently working on The Pathless. "But, you know, it's a different thing now and it's hard to say what's going to happen. It seems like The Game Awards is becoming a bigger deal for announcing games. It's crazy—you have to keep an eye on it, because it's always changing. Definitely an interesting time."
Many this morning lamented the cancellation because events like E3 are a chance to connect. Independent developers and journalists are working remotely more often, meaning they have fewer opportunities to network. Sure, there might be another show you can connect at, but if E3 2020 was the show you budgeted for, its loss is keenly felt.
"Game conferences in general are energizing for developers," says Infuse Studio co-founder Tayler Christensen, a smaller team working on Spirit of the North. "We don't work in the same studio—we work in different places, so this is the time that we get energized, and a lot of the inspiration we get comes from events like [PAX East]. So, you may see people come as "this is great advertisement," or "we're doing sales here." There's a little of that, but most of the year we're just alone in a room, making a game. Heads down, working. This is the one time we get to share that with everybody.
Smaller developers also have the problem of resources. Depending on where you're coming from, a flight to Los Angeles and a week of lodging is prohibitively expensive. Another show in a different place is much cheaper. "Being able to go and show off your product, physically, at a show and get it in front of journalists and different companies is definitely a great thing if you can do it," says Infuse Studio co-founder Jacob Sutton. "Just being a two-person team, we really didn't have the time and funding to be able to go and do those things. Especially buy[ing] all the stuff for a booth. What we found was effective was, when we went with PlayStation as our leading platform, we were able to post our trailers on their YouTube, and that really helped us get noticed and stand out from just the plethora of other games."
Some developers still believe in E3 as a show. Prior to the event being canceled, publishers like Bethesda, Ubisoft, Sega, Capcom, Square Enix, and Warner Bros. still had booths on the showfloor. And even if they weren't on the showfloor, the timing of E3 is important. The industry converges on a single space for a week in June, a perfect time to capture the eyes of the collective press and the hearts of a community that's waiting for bombshell announcements.
That's why publishers like Bethesda were attending up until today's cancellation. "I think that E3 needs to be a relevant show. We're in this rocky point right now, where we can't seem, as an industry, to get everybody to embrace it and participate in it on the same level. We're going to be there, we're going to have a booth, we're planning on doing our showcase again this year," Bethesda SVP of Global Marketing and Communications Pete Hines told USgamer a week ago, during PAX East 2020.
"I think it's an important moment, not only for Bethesda but for the industry. But at the same time it's not my job or my place to tell other companies what they should or shouldn't be doing, any more than it is for them to tell me, 'Well you should be here,' or 'you shouldn't be there.' Everybody ultimately has to decide for themselves, but we wouldn't be there if we didn't think it was a relevant and important show," Hines adds.
The industry is heading into a bit of a No Man's Land at the moment. With no E3 happening this year and publishers moving to digital events, there's a worry that they'll decide not to return. Why spend thousands of dollars to build elaborate booths in the Los Angeles Convention Center, only to achieve the same reach for far less? A year without E3 is a chance to see if E3 is even something we need as an industry. With time to reflect, the industry could return to the hole left open by E3 2020, and decide it needs to be filled in with something old, something completely different, or if it needs to be filled in at all.