Destiny listing for Xbox One notes pre-load option before page is pulled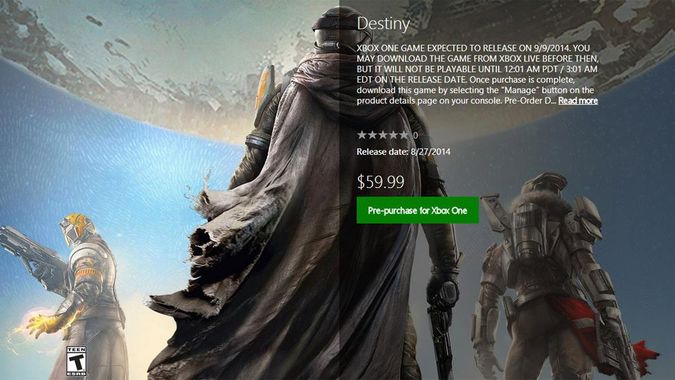 A pre-order page for the Destiny Digital Guardian Edition on Xbox One by posted earlier today by Microsoft, noting the ability to pre-load the Bungie game. The listing has since been pulled.
According to the page, the game was now available for pre-load and noted it would unlock when the game released on September 9.
A screencap of the listing was posted on Polygon before the pull.
It was announced during gamescom week that the latest Xbox One update would add not only USB media support, but pre-downloads starting with FIFA 15 and Forza Horizon 2.
Last time a pre-download page was posted and then pulled by Microsoft was for Titanfall. The firm said the listing was posted in error.