Destiny weekly reset for September 22 - Court of Oryx, Nightfall, Prison of Elders changes detailed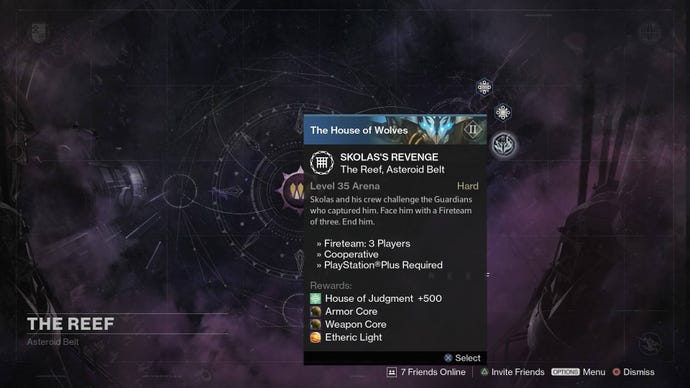 The weekly strike might be a playlist now, but let's see what's happening in the Prison of Elders, the Court of Oryx, new Crucible bounties and the weekly Nighfall.
Bungie has reset Destiny's servers today, with changes to the Nightfall, Court of Oryx, Crucible bounties and Prison of Elders. You can see a good summary of them all in the video above. We've also listed the details below.
Weekly Nightfall: The Fallen Saber
Court of Oryx
The new Tier 3 boss is Thalnock, Fanatic of Crota
Prison of Elders:
-Level 32: Machine Wraith
-Level 34: Cult of the Worm
-Level 35: Skolas's Revenge