Destiny: Bungie has already banned some of the Trials of Osiris DDoS cheaters you reported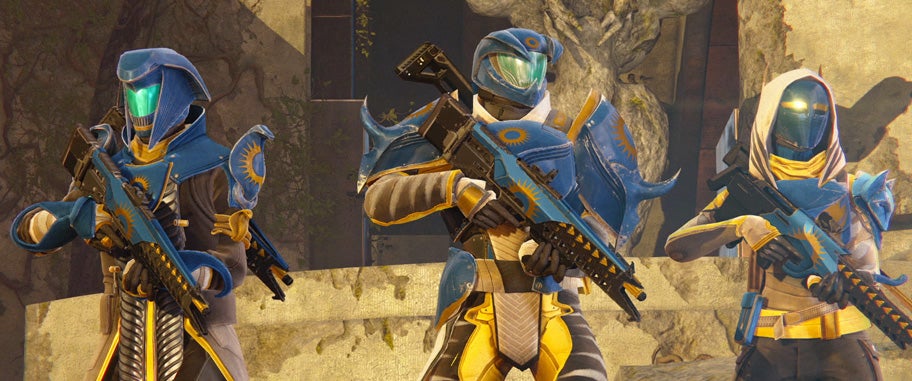 Destiny PvP is in the spotlight for all the wrong reasons at the moment, but Bungie says it is listening - and acting.
Destiny forums devolve into chaos every weekend as players take to message boards to complain about cheaters in Trials of Osiris, the weekly end-game PvP event.
This past weekend things got really heated as players complained about DDoS attacks against their home networks and a new cheating service that spams opponents with PSN messages, which prompt notifications that cover the radar in Destiny's HUD. This finally seems to have provoked a reaction from Bungie, which devoted a section of the Weekly Update to addressing complaints. According to the developer, it does ban DDoS cheaters.
"The Banhammer is being swung often. We take DDoS attacks very seriously. We have automated systems in place to detect them and take action against offenders, up to and including permanent bans from Destiny," Bungie wrote.
"Some of the offenders reported this past weekend in trending threads fall in this category and have played their last Trials card."
As in most video games, Destiny players who regularly encounter cheaters find it hard to believe that their reports achieve anything and that any action is taken - especially in a situation like this, where external tools are being employed. But Bungie swears the in-game and web reporting tools are the best way to help clear the Crucible ranks of cheaters - not forum witch hunts.
"A lot of players believe that we only issue restrictions based on these player reports. Reports are an important part of the process, but we also have many additional automated systems in place. As a policy, we don't publicize how they work so cheaters can't learn ways to evade them," Bungie said.
"The Banhammer's message is strong, and doesn't risk innocent players being publicly attacked for false claims. Your reports help us make sure these systems are catching everybody they should be, so please keep them coming."
Unfortunately Bungie didn't have anything to say about the PSN message spam trick, which is not surprising - since those don't go through Bungie's servers, it's not something the developer can control. Even Sony would have trouble stamping down on this one, since the spam messages come from a third-party account and cheating services can continue to create free PSN accounts whenever one gets banned. That said, you'd think it would have some sort of spam detection and control in place; if an account has no logged play time or trophies and sends a couple of hundred messages in an hour, it's probably not legit.
There is some relief for troubled Destiny players though; simple disable messaging notifications on your PS4. If you must have them, load up the PlayStation app on your phone or tablet.