Destiny 2: PS5 and Xbox Series X optimisation launches later today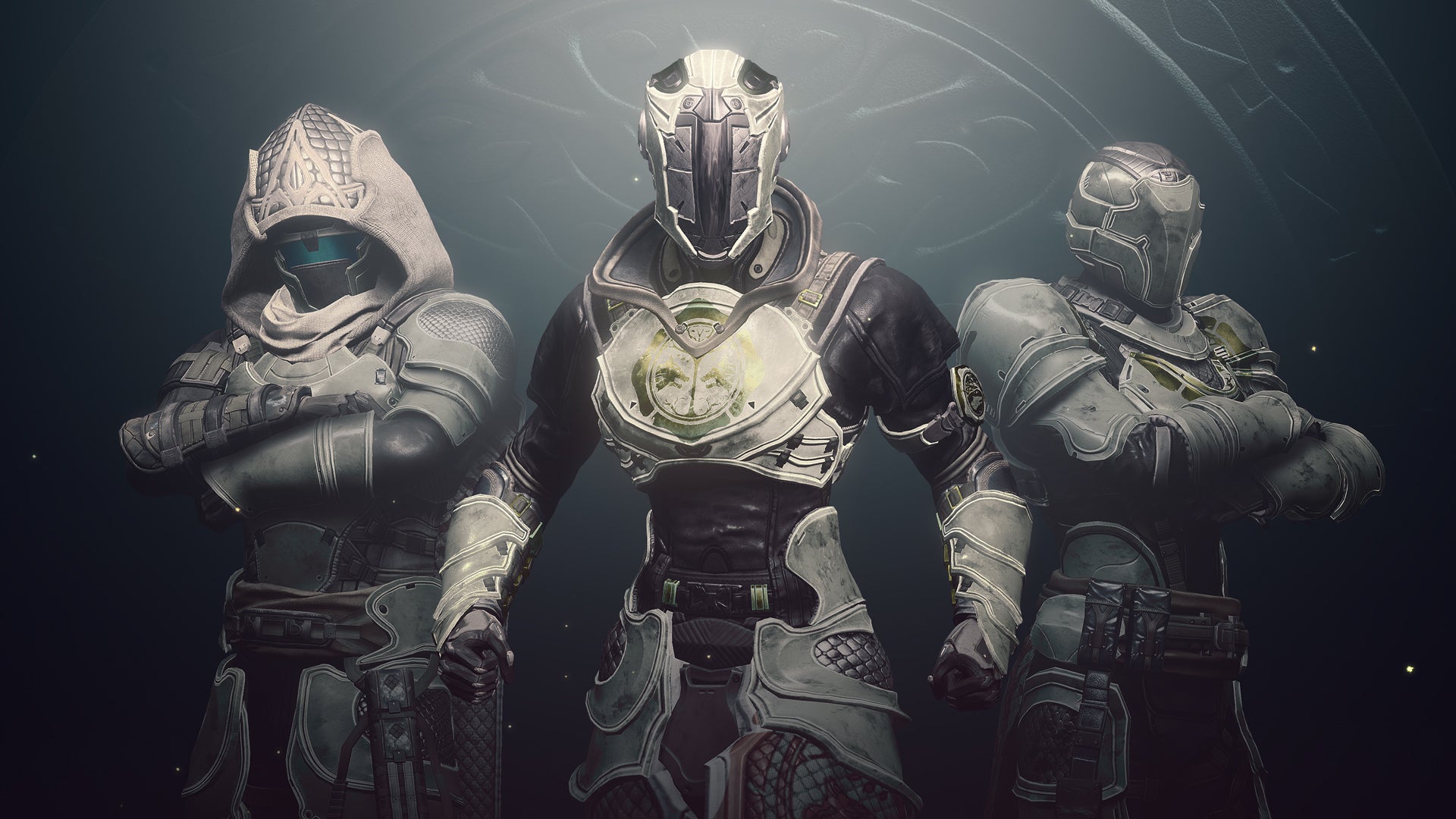 It's finally here: The big optimisation Destiny 2 patch for PS5 and Xbox Series X players will release later today.
Destiny 2 already looks tremendous on the PS5 and Xbox Series X and the load times are fast AF, but you'll finally get the next-gen optimisation you deserve later today. Cross-generation play has been active since Beyond Light launched back on November 10, but now it's time to push Destiny 2 to the limit with new visual upgrades.
The Crucible will be available in 120hz for the PS5 and Xbox Series X but as always, unless you have a monitor or TV that's compatible, you won't be able to see it. When enabled, Destiny 2 switches to 120hz, lowers the resolution and some advanced graphics settings upon entering a Crucible match, but all other modes remain at 4K and 60fps. The Xbox Series S won't support the Crucible in 120hz, however.
The Prophecy Dungeon also returns this week and you'll be able to acquire Bounties via your Destiny 2 Companion App. Iron Banner also begins today and will run until December 15 when The Dawning event begins.
With all that in mind, let's see when downtime begins and what changes you can expect.
Destiny 2: PS5 and Xbox Series X optimisation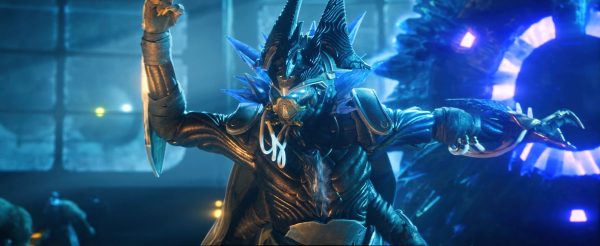 Destiny 2: When does downtime begin and end?
Maintenance for the Destiny 2 3.0.1. update will begin at 3 pm GMT/ 10 am ET/ 7 am PT and players will be booted from the game around 4 pm GMT/ 11 am ET/ 8 am PT. Maintenance will conclude around 6 pm GMT/ 1 pm ET/ 10 am PT, but players can potentially log in before then.
Destiny 2: PS5 and Xbox Series X optimisation download size
The download size for PS5 and Xbox Series X owners will be roughly 67-70 GB and you will need to redownload the entire game if you've been playing Beyond Light since launch. PS4, Xbox One and PC users won't need to do this and the download will be under 3 GB.
Destiny 2: PS5 and Xbox Series X optimisation details
Here are all the changes PS5 and Xbox Series X users can expect to see once downtime has ended:
| Feature | PS5 | Xbox Series X | Xbox Series S |
| --- | --- | --- | --- |
| Resolution | 4K | 4K | 1080p |
| Framerate | 60fps | 60fps | 60fps |
| Field of View Slider? | Yes | Yes | Yes |
| Faster load times? | Yes | Yes | Yes |
Cross-gen play is already available across the PS5, Xbox Series X and S and both Xbox consoles will get the next-gen upgrade for free through Xbox Smart Delivery. Unfortunately, as we said earlier, the Series S will not support the Crucible at 120hz and the resolution will only go as far as 1080p.
Other notes worth mentioning:
The FOV slider range should hopefully be similar to that on PC.
While there will be noticeable improvements to things like loading times and inspecting character inventory, some load times are dependent on networking and matchmaking. So, loading activities will still take time while you search for opponents.
For cross-generation play, Xbox Series X/S players can play with Xbox One players, and PlayStation 5 players can play with PlayStation 4 players.
Destiny 2: Prophecy Dungeon, Companion App and other updates
The Prophecy Dungeon will be available to all players from today and you'll be able to earn Powerful and Pinnacle rewards once per week. You'll also be able to pick up Bounties via your Companion App for the first time when you are offline, in the Tower or Orbit. Iron Banner is back, so visit Lord Saladin in the Tower to get started after the weekly reset.
You can check out the rest of the patch notes we know about below:
New Light – Resolved Issues
Fixed an issue with the New Light subclass quest where Ikora's waypoint was suppressed.
Fixed an issue where veteran players with two characters of the same class were blocked from acquiring their subclasses.
Fixed an issue where a step on the New Light pursuit was not granting experience.
Fixed an issue where players who skip the Shotgun chest in the first mission did not receive Special ammo when the Shotgun was granted.
Monument to Lost Lights
Fixed an issue where the waypoint on the Exotic Archive Vendor continues to flash for players who own all Exotics.
Collections
Badges and Armor in Collections correctly select player's class.
Fixed an issue where the UI would forget which page the player was on after previewing an item in Collections.
Fixed a bug where some new armor mods had incorrect sources listed in Collections.
Crucible
Updated the mercy rule for Control and Clash to prevent it from triggering too early in the match.
Fixed an issue where the "Survivor" medal could be awarded to players who were defeated during the round.
Fixed an issue where the "Untouchable" medal could not be earned.
Beyond Light Exotics
Icefall Mantle: Fixed a bug where the Icefall Mantle's description did not mention the slow field it generates when activated.
Mask of Bakris: Improved the readability of the visual effects when another player wearing Mask of Bakris shifts directly toward you. Updated the description string of Mask of Bakris's perk to correctly describe its damage bonus, which applies only to combatants and affects all Arc weapon damage and all damage against slowed or encased enemies. Additionally, fixed an issue where this damage bonus was applying to players who are slowed or encased in Crucible and Gambit.
Necrotic Grip: Fixed an issue where being killed by the effects of Necrotic Grip would show as being "Killed by the Architects."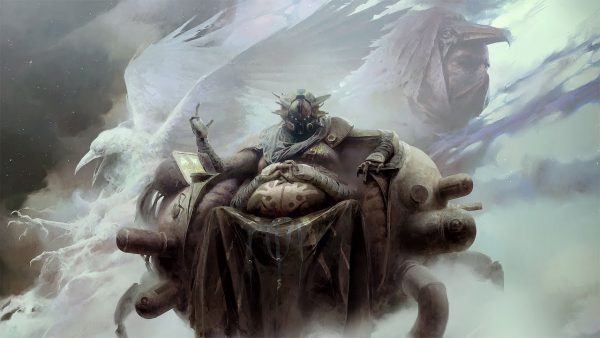 For more Destiny 2: Beyond Light guides, check out how to get the Duality Exotic Shotgun here, as well as the No Time to Explain Pulse Rifle, how to get the Fang of Xivu Arath Artifact, how to unlock Stasis, and where to find Salvation's Grip.
You can also check out where to find Entropic Shards here, where to find and use Riis-Reborn Key Codes, how to unlock and upgrade the Cryptolith Lure and how to get the Salvation's Grip Exotic Grenade Launcher.