Destiny 2 PC beta debuts new Control map Javelin-4, may not play nice with your comms, overlays and capture apps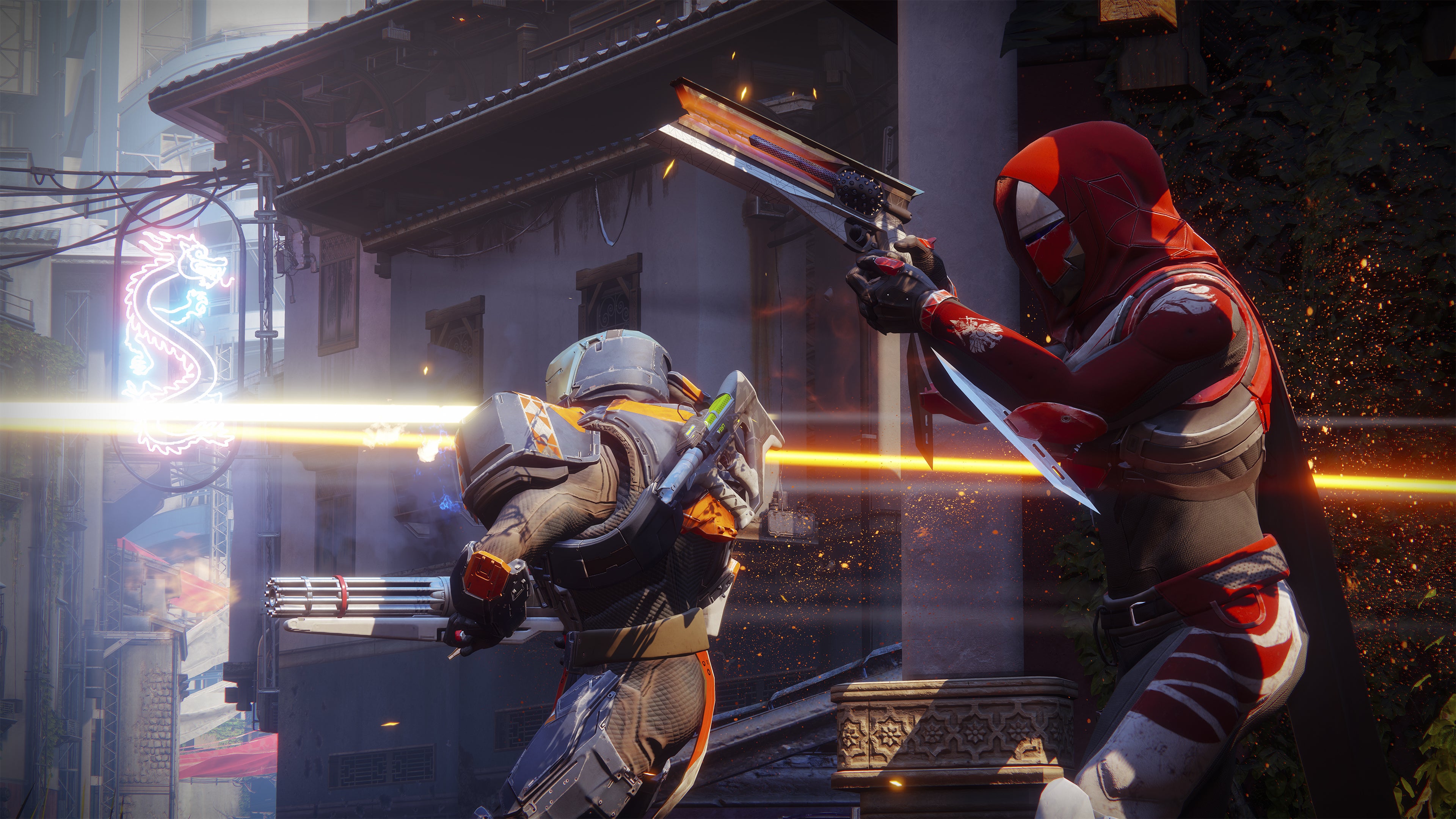 Some new Destiny 2 PC beta details to whet your appetite for the coming storm.
The Destiny 2 PC beta kicks off later this month, which means we get one more chance to try out Bungie's shared world's shooter before its September console release.
It's worth taking another look, too - while the Destiny 2 PC beta contents will be mostly identical to the console build, there's one key difference: the map you'll be playing Control mode on. Here's the full list of Destiny 2 PC beta content, direct from Bungie.net:
Homecoming story mission
Inverted Spire strike
Countdown on Midtown
Control on Javelin-4
Console beta participants played Control on the Endless Vale map on Nessus. We don't yet know where Javelin-4 is set - it sounds a bit like a space station name, doesn't it? Fingers crossed.
While we're talking about the Destiny 2 PC beta, Bungie has issued a warning that its anti-cheat architecture is very strict on communications and capture applications, which is going to be a bit of a pain. Given how annoying cheating is on PC (hello, GTA Online), maybe the inconvenience is worth it, but still - you'll want to take a look at Bungie's tech recommendations before you dive into the Destiny 2 beta, to save yourself some annoying fussing around after the fact.
You can get the full details here, but the summary is that you can't use the Game Capture mode of applications like OBS and XSplit, although you can use other capture modes with these applications. Bungie recommends the following capture solutions for Destiny 2:
Exclusive fullscreen capture
Hardware capture through methods such as Elgato, AVerMedia, or a dedicated streaming PC is supported.
NVIDIA Shadowplay and AMD ReLive are supported.
Windowed Mode and Borderless Fullscreen
OBS and XSplit Screen Capture mode is supported.
OBS and XSplit Window Capture mode is supported.
As for other capture applications like Dxtory, Razer Cortex and Fraps, Bungie said they have "similar restrictions" - so presumably you can use these apps if you're in proper fullscreen, or use screen and window capture mode in if you choose to run your game in a window or borderless fullscreen.
As for comms, the main things is that the Destiny 2 beta - and Destiny 2 itself - does not play nicely with visual notifications from overlays, like you get with Discord and Mumble. You can get around it with third-party applications, though.
Speaking of overlays, framerate and statistics overlays are also not supported by Destiny 2. Bungie specifically mentioned EVGA Precision XOC, MSi Afterburner and Fraps.