Destiny 2: every new Exotic and Pinnacle weapon in Season of the Drifter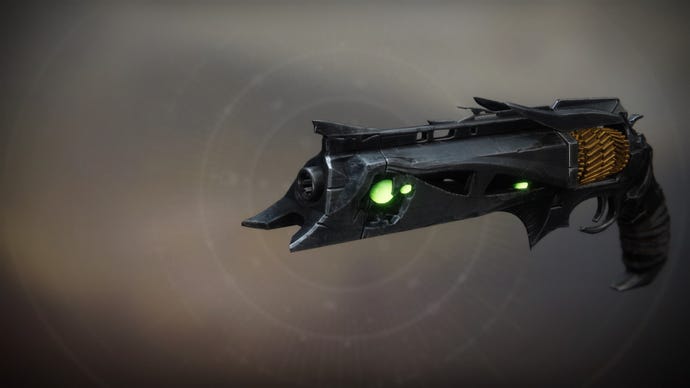 The Season of the Drifter is now underway and there are a bunch of new Exotic and Pinnacle weapons to get your hands on.
There are a grand total of six new Pinnacle weapons to be earned in Season 6, alongside two new Exotic weapons, Thorn and Arbalest. You'll also be able to find new Exotic gauntlets for each class in Season of the Drifter.
Thorn has its own dedicated quest and you'll be able to get your hands on Arbalest after The Revelry begins on April 16.
For now let's take a look at the weapons we know about and, most importantly, how to get them.
Destiny 2: Pinnacle weapons
Pinnacle weapons are some of the most difficult to find in Destiny 2 because they require hours and hours of grinding.
Each Pinnacle weapon can be found by first acquiring a specific bounty, then completing the quest step requirements. These often involve racking up high kill numbers, increasing your Glory or Infamy ranks substantially or taking part in Strikes.
There are three Pinnacle weapons tied to The Reckoning and Gambit Prime, with another three being tied to Gambit, Crucible and the Vanguard. These are:
Spare Rations hand cannon
Sole Survivor sniper
Doomsday grenade launcher
Oxygen SR3 scout rifle
The Recluse submachine gun
21% Delirium machine gun
The requirements to unlock these weapons are quite straightforward, but they do take a lot of time and effort. It could take the whole season to earn one, depending on how many hours you play each week.
Pinnacle weapons: Gambit Prime and The Reckoning
The Gambit Prime and The Reckoning Pinnacle weapons gave already started dropping during gameplay, so there doesn't seem to be much in the way of requirements other than continuing to play both modes and increasing your Infamy rank.
The Spare Rations hand cannon, Sole Survivor sniper and Doomsday grenade launcher are the three weapons tied to Gambit Prime and The Reckoning and seem to drop straight to your inventory, so keep your eye out for them appearing during or after a match.
Crucible Pinnacle weapon
The Crucible Pinnacle weapon is probably the most challenging to get out of all the weapons on this list. To begin, pay a visit to Shaxx and pick up the From the Mouths of Babes pursuit. You're then tasked with completing the Crucible Triumph The Stuff of Myth.
To complete this Triumph, you'll need to win Crucible matches and reach the Fabled rank. You'll need to fill the win bar up to 100%, and it's worth noting that wins in the Competitive Playlist and Iron Banner will fill the bar up faster.
You'll need around 100 wins to do this, depending on how good a Crucible player you are. Then you'll need to rise up the ranks from Guardian to Fabled by increasing your Glory.
Glory can only be increased by taking part in the Iron Banner and Competitive Playlist, so you can see why it often takes a long time and a lot of grinding to unlock Crucible Pinnacle weapons.
Once you've completed these steps, turn in the quest step and your reward is The Recluse SMG.
Gambit Pinnacle weapon
Gambit's Pinnacle weapon is the 21% Delirium machine gun. It's set to rival Thunderlord as one of the most powerful weapons in the game, given you get a good roll.
To get this weapon, you'll need to accept the By Your Bootstraps pursuit from The Drifter, which gives you the Notorious Hustle quest step.
Notorious Hustle is a Triumph that you'll complete by getting 75 multi-kills, defeating Envoys and Primevals, and resetting your Infamy rank. This will happen naturally after playing Gambit for hours, if not weeks.
Complete this Triumph and you'll receive 21% Delirium as your reward.
Vanguard Pinnacle weapon
The final Pinnacle weapon is the Oxygen SR3 scout rifle. Speak to Zavala to pick up the Redeployment pursuit. To complete this pursuit, you'll need to complete the Strike Triumph The Best Offense.
To complete this Triumph, you'll need to get 1000 Precision final blows, generate 500 orbs of Light and complete a number of Strikes and Nightfalls. Strikes will count as one point towards completion, whereas Nightfalls are worth five.
Look for yellow numbers when hitting enemies, as they highlight your opponent's critical area. You'll want to play through Strikes where there are often hordes of enemies, like The Hollowed Lair.
Once you're done, turn in the pursuit and the Oxygen SR3 is yours.
Destiny 2: Exotic weapons
Thorn is the antithesis to The Last Word and looks to be just as dangerous as it was in D1. There will be an Exotic quest to get your hands on Thorn, so we'll update you when we know more.
Thorn's intrinsic perk and legendary trait are Mark of the Devourer and Soul Devourer. Mark of the Devourer causes rounds to pierce the target and deal more damage over time and kills with Thorn leave behind Remnants.
Soul Devourer works by absorbing these Remnants, which strengthen Mark of the Devourer and partially refills the magazine.
It's an absolute clusterfuck of a weapon that is definitely going to cause some havoc in PvP modes.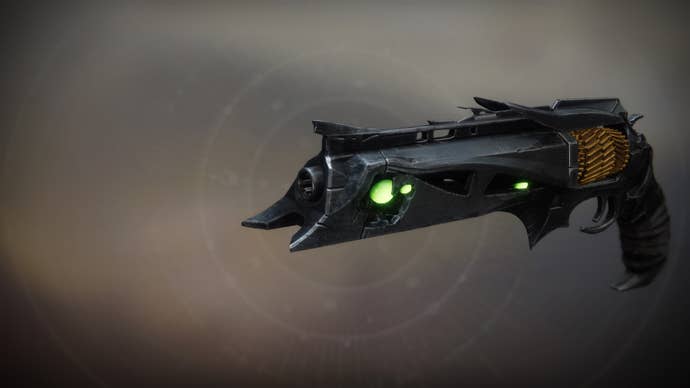 Arbalest is the first Kinetic fusion rifle in Destiny 2 and will be available to get during The Revelry.
The intrinsic perk and legendary trait for Arbalest are Compounding Force and Disruption Break. Compounding Force fires slugs that cause massive damage to enemy shields, and Disruption Break will destroy the enemy's shield to make them more vulnerable to Kinetic Damage for a short time.
The Revelry begins today and will run until May 7, so jump in to get some new gear and rewards.
In the meantime, check out our Destiny 2: Forsaken guide for walkthroughs for succeeding in Gambit Prime, how to get Thorn and Thunderlord, and where to find Xur and his Invitations of the Nine.