Dark Souls 2 PC graphics options screen leaks - rumour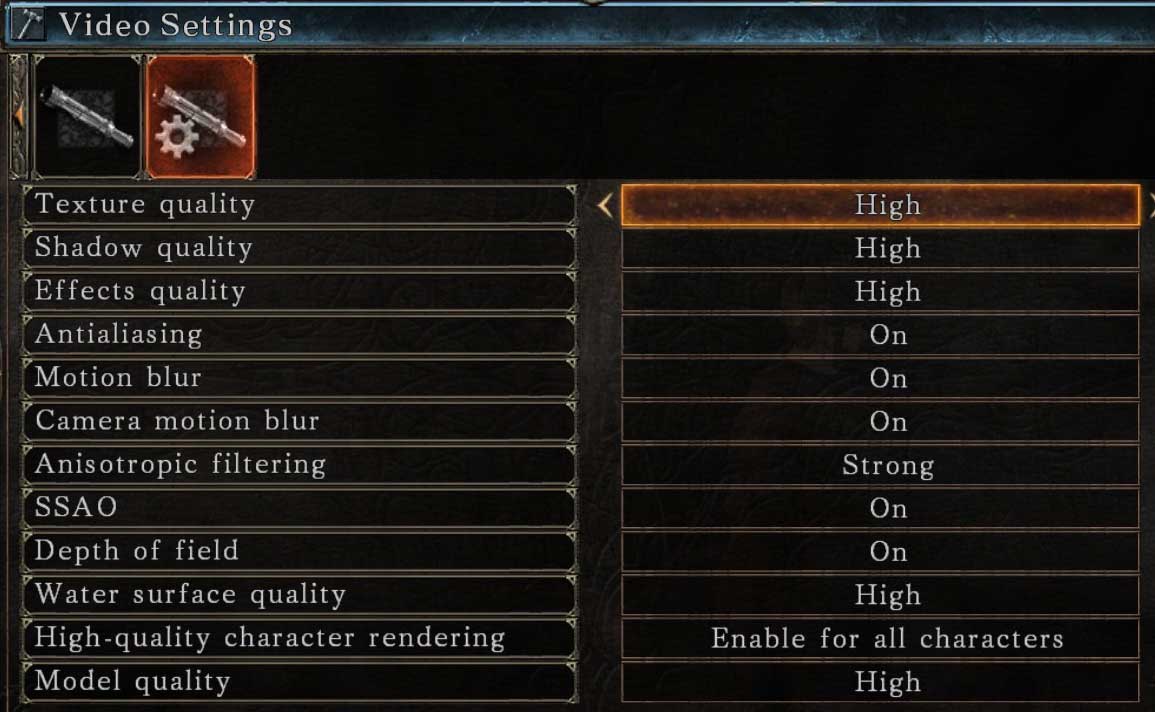 Dark Souls 2 is only From Software's second foray into PC development, but if this allegedly leaked graphics options screen is legitimate it's certainly upped the ante.
The image, cross-posted on Reddit from NeoGAF, shows various graphics options players weren't able to fiddle with in the first Dark Souls on PC.
The list isn't as extensive as you'd expect from a more experienced PC development studio, but is a pretty good effort, and shows From Software has taken the port quite seriously this time.
Although it can't be confirmed until Dark Souls 2's PC release date of April 25, some rapidly pulled screenshots suggest the PC version may be significantly better-looking than the PlayStation 3n and Xbox 360 releases, which are available now.
We've asked Namco Bandai for comment. Click the image below to see the alleged options screen in more detail.
Thanks, VGLeaks.