The internet loves Craig the Brute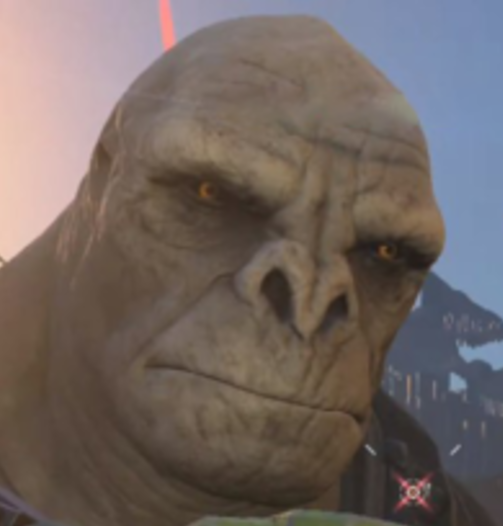 Craig the Brute first reared his lovable head during this week's Halo Infinite gameplay reveal, and the internet has fallen head over heels for him.

If you haven't seen Craig the Brute yet, I've posted a lovely headshot of him below. Have a look, and then we can talk about why the internet loves him so much.
Look at those vacant eyes, fixed in that endlessly wayward stare. This is a man who has seen things he wishes he hadn't. Nobody can maintain such a powerful frown unless they know it all. He has heard folk tales about Master Chief's hulking 7-foot stature, battled with countless UNSC marines across multiple dilapidated planets. He knows what he's in for, and he's thinking, "maybe it's time to just pack it in and pull a runner."
Anyway, people love Craig the Brute. While a load of Halo fans are having a go at Infinite for looking like it came out for the original Xbox, there are others who have fully committed to designing Craig the Brute fan art.
Check out the Reddit post below, which shows Craig the Brute in Cyberpunk 2077.
Look at that! He's got cybernetically-enhanced implants feeding into his eyes, designed to instantly override his retinas in case he sees something he doesn't like. Insta-delete, no more bad thoughts. He's also rocking a stylish collar, because Craig is a pretty fashionable guy.
But when he's at home, everything is different. Beneath that rough exterior is a real softie, a hopeless romantic who listens to lo-fi Banished beats while writing about his day in his diary.
"Dear diary," writes Craig the Brute. "War Chief Escharum was mean to me again. He told me I'll never be a true Banished until I kill 10 UNSC marines. But I don't like violence. Why does it have to be like this? Curse this damned existence!"
Don't worry, Craig the Brute. We all love you. Don't listen to War Chief Escharum, he's just a big bully.
Despite the memes, Halo Infinite is beginning to look like 343's best Halo yet. They seem to be putting loads of work in - in fact, it would have launched way earlier if Halo 5 wasn't so heavily criticized.