Classic Bullfrog remakes on the way?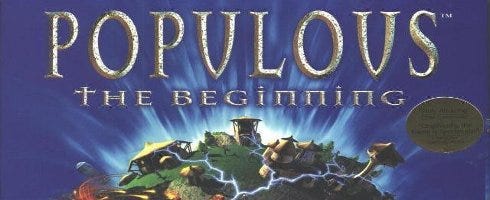 In the beginning, there was Bullfrog. And it was good. Then it got dissected and assimilated into the EA biomass, and Peter Molyneux ran off to form Lionhead Studios. The result? Bullfrog kicked the bucket, and gamers have been clamoring for series revivals ever since. Fortunately for those gamers, comments from EA's Harvey Elliot would seem to indicate that the outlook is bright.
"For me, I love the old Bullfrog IP, it got me really passionately into games, and I'm really proud that Bullfrog is part of the heritage of Bright Light", he said, speaking with Kikizo. "I'm personally a huge fan of Populous and Theme Park, they were some of my favourite games - many years ago, obviously - and I'd love to see both of those remade."
"I'm going to look at them at some point, I think there's an opportunity to bring those back in the future, but only if it's right for the time and not just a 'remake' or something. We'd need to do it in a way that's true to the original values, but would still make a great game today."
Fingers crossed, people.